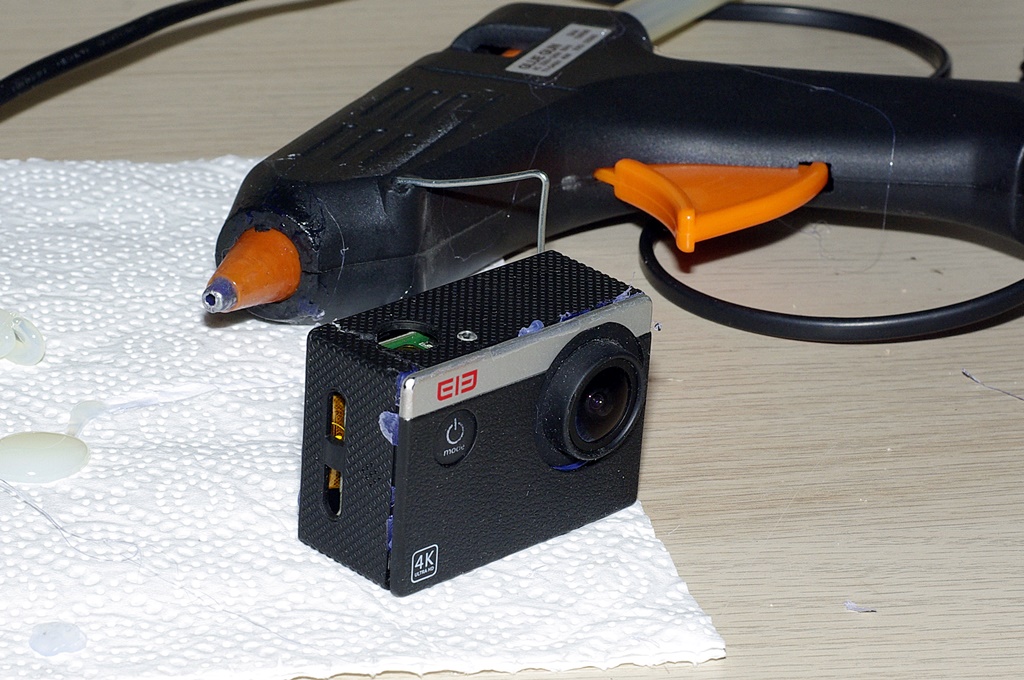 Hehehehehe

Believe it or not !
Yeah , thats a hotgucam .
Short Story Time .
I got me these ELE cams a long time ago when they were like all the rage ! The all black cam suffered a LCD fail , as in it simply stopped working . But the cam recorded video just fine , I just had no LCD image .
Recently the other ELE cam has started corrupting video

..
Its a dull - windy Saturday afternoon - so what to do ?
I know , I will butcher the corrupted cam for it's LCD screen and also to see how the cam is ass-embled

Having removed the LCD screen from the corrupting cam I did a LCD swap ..
Black cam now has a working LCD screen , but .......

Was the original LCD screen faulty ?
So I plugged it into the now some what FUBAR ELE cam to see if the screen worked ...

Oh yeah , it worked ! What a terrible dilemma , the FUBAR cam might actually still function ( ok it was corrupting video ) . But it is a dull Saturday afternoon , so what else to do ? Yeah , just got to Frankenstein it back together with some hot glue .

Actually , I only had some 4 spare cams

.. I could have just tossed the corrupting cam in the rubbish bin and swapped in one of the parked cams . But that would simply have meant I was still bored !