How to Import/Export Your Spektrum Model setups
Manage model setups between Spektrum Radios.
Spektrum makes managing model setups a breeze with the DX, iX, and NX radios.
From Kyle Roberts...
Are you the proud new owner of a Spektrum transmitter? Congratulations! However, if you landed on this webpage, odds are you researching how to transfer, import, or export models from your old radio to your new one. Or perhaps you are a proactive pilot who simply likes to back-up their models on occasion. Fear not, for the process is relatively easy and quite intuitive if you follow the steps below. We will be using the SD/Micro SD card process for this article but note there are additional methods should you chose to use them.
Important Notes: Be mindful that Spektrum radios import/export models in different file formats depending on the generation of radio.
DX radios can only read/write in the ".SPM" format file format
Updated iX radios can read/write ".iSPM" and ".SPM" format. They can also read-only .NSPM
NX radios can read/write .NSPM. They can read-only ".iSPM", ".SPM" format
Consequently, it is not possible to move a model that was created on an NX radio to a DX radio.
Some functionality and/or settings may not 100% transfer as desired between radios. Things like timer settings, alerts, and/or model photos are the most obvious. However, be mindful that items that were originally assigned to a two-position switch may need to be checked/corrected if they will now be operated with a three-position switch (an example would be dual-rate becoming triple-rates).
Most importantly, both your new AND old transmitter will require the latest software update to successfully perform any/all model import/export features. We recommend doing this FIRST before proceeding to the steps below.
DX RADIO FAMILY
IX RADIO FAMILY
NX RADIO FAMILY
Are the process above not working? Is your radio giving you trouble? Want to talk to an actual person? Contact our U.S. based product support team! This group is trained and experienced in troubleshooting your issue via chat/phone/email and will be able to offer any suggestions specific to your situation. Start here: https://www.horizonhobby.com/product...t-landing.html
Vist Horizon Hobby
For full info on this topic head over the Horizon Blog.
Kyle Roberts Horizon Hobby's Social Media Content/Engagement Coordinator
Kyle began his adventure into the world of RC back in 2005, where he began his tenure in the surface segment. He is a TLR/Spektrum Team Driver and, since joining Horizon Hobby in 2017, has ventured into the world of flying both Helicopters and Planes. Kyle also earned a Bachelor of Science in Marketing degree from the University of South Florida and has been working in the RC and Motorsport industry ever since!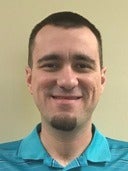 Last edited by Jim T. Graham; Feb 12, 2021 at
02:29 PM
..