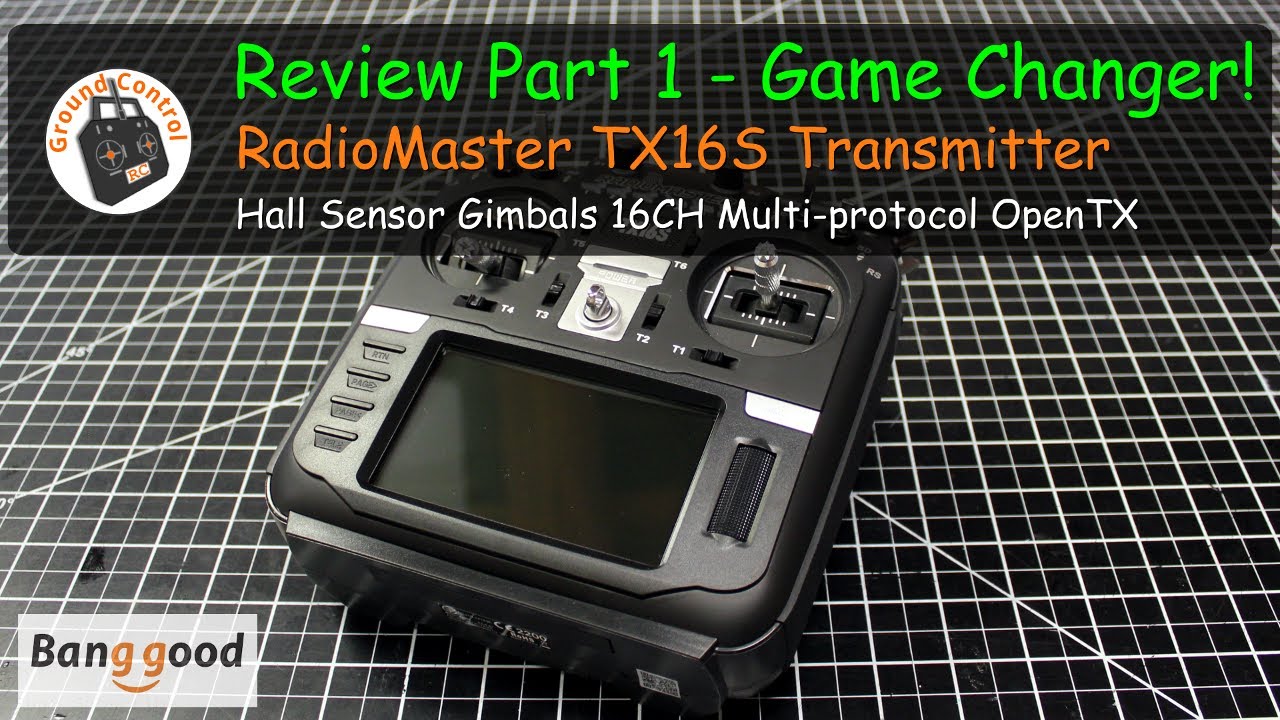 RadioMaster TX16S 16CH Multi-protocol Transmitter - Review Part 1 - Game Changer!!!
RadioMaster TX16S Transmitter
https://www.banggood.com/custlink/DvvycmfSMK
Banggood GCRC
https://www.banggood.com/custlink/GmDmQ1nVkO
Here is a link to the Video:
https://www.youtube.com/watch?v=ckl__WdrDms
I have been contemplating getting one of the Jumper Transmitters for about a year now but I just couldn't work it into my budget.
Well, now I have one Courtesy of Banggood to Test and Review ;-)
I want to thank Banggood for sending this Transmitter for Review.
One Transmitter to Rule Them all!
Here are links to the PDF File of my Setup for the Eachine Mini P51D Mustang in Letter & A4 Format:
https://www.groundcontrolrc.com/ftp/...tup_letter.pdf
https://www.groundcontrolrc.com/ftp/...d_setup_a4.pdf
RadioMaster TX16S Downloads Page:
https://www.radiomasterrc.com/downloads
RadioMaster Thingiverse page:
https://www.thingiverse.com/radiomasterrc/designs
OpenTX 2.2 Manual:
https://opentx.gitbooks.io/manual-fo...x-2-2/content/
#GroundControlRC #GlueAndFly #ScratchBuildPlanes #Jumper #JumperTX #RadioMaster #RadioMasterTX #RadioMasterTX16S
#Banggood
You Can Help Support Us By Using Our Affiliate Link To The Product Above. A small commission (At No Cost To You) helps us buy more items to review.
See you in the Air!
Build, Fly, Crash, Repair, Rinse & Repeat!
Ground Control RC™ Glue & Fly™ Series Scratch-Build Planes
Consider Supporting Our Channel by becoming a Patron at:
https://www.patreon.com/groundcontrolrc
Patrons of the Channel will have Exclusive access to Aircraft Plans & Content!
See Us On Youtube | Patreon | RCGroups
https://www.youtube.com/c/GroundControlRC
https://www.patreon.com/groundcontrolrc
https://www.rcgroups.com/forums/member.php?u=754189