So some times, the search is over almost before it begins. I barely got into the place before my eyes fell upon this beautiful, barrel throttled Medallion .09RC that looks like it just fell out of it's box.
Listed as an .049, I initially got excited about adding a throttled engine to my Goldberg Ranger, but it'll do just as nicely on my Jetco Navigator (if I ever get around to restoring it).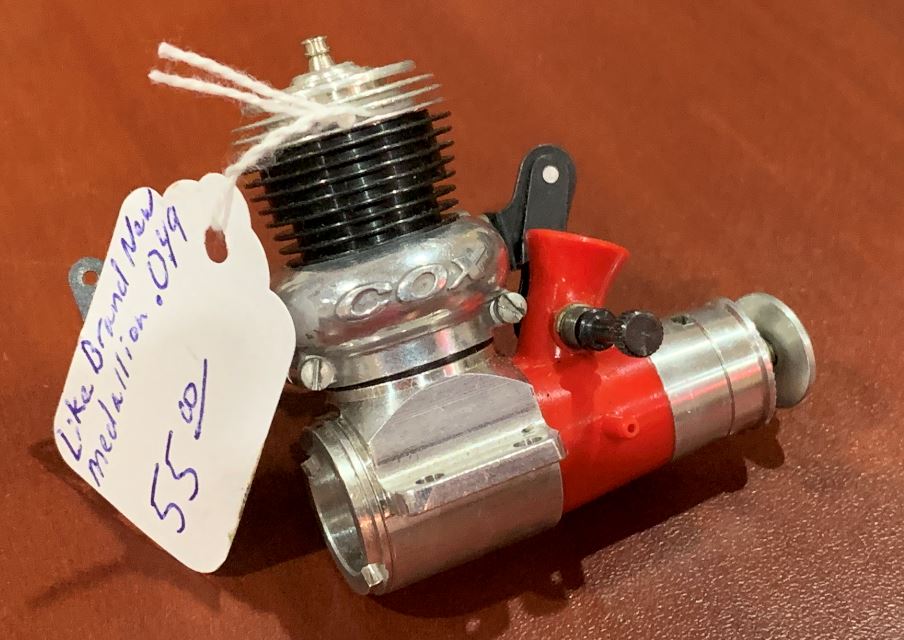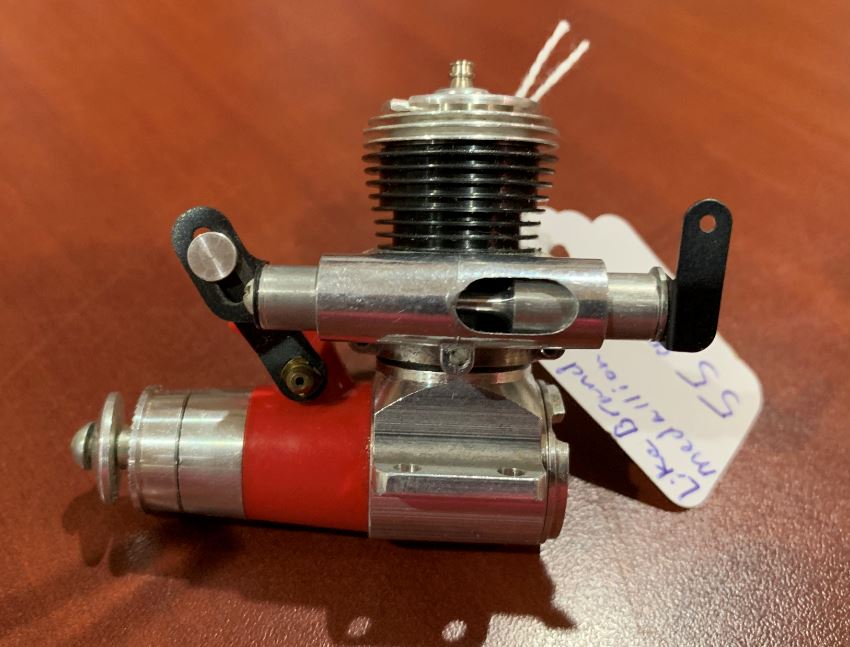 Then, on the same table, I spotted this!
I figure that, right off the bat, my labored breathing/panting, and slight wobbling pretty much blew any bargaining power I might have had. But, for my 75 bucks, I also got an OEM glow head, fuel tank, backplate, Cox .049 glowhead, OK Cub .049 glow head, a rough but serviceable glow plug wrench, and even some teflon diesel head disks, all piled in a plastic Cox display lid.
This took me down to a few dollars and pocket change for some great club chili, and this:
One of my excuses for getting bleary-eyed at swap meets---you often got to look HARD for some of these "hidden-like-an-easter-egg" treasures! Maybe "treasure" is a little bit of an exaggeration for this item, but I needed one, and there it was, hiding with Barbie and her Swamp Buggy!!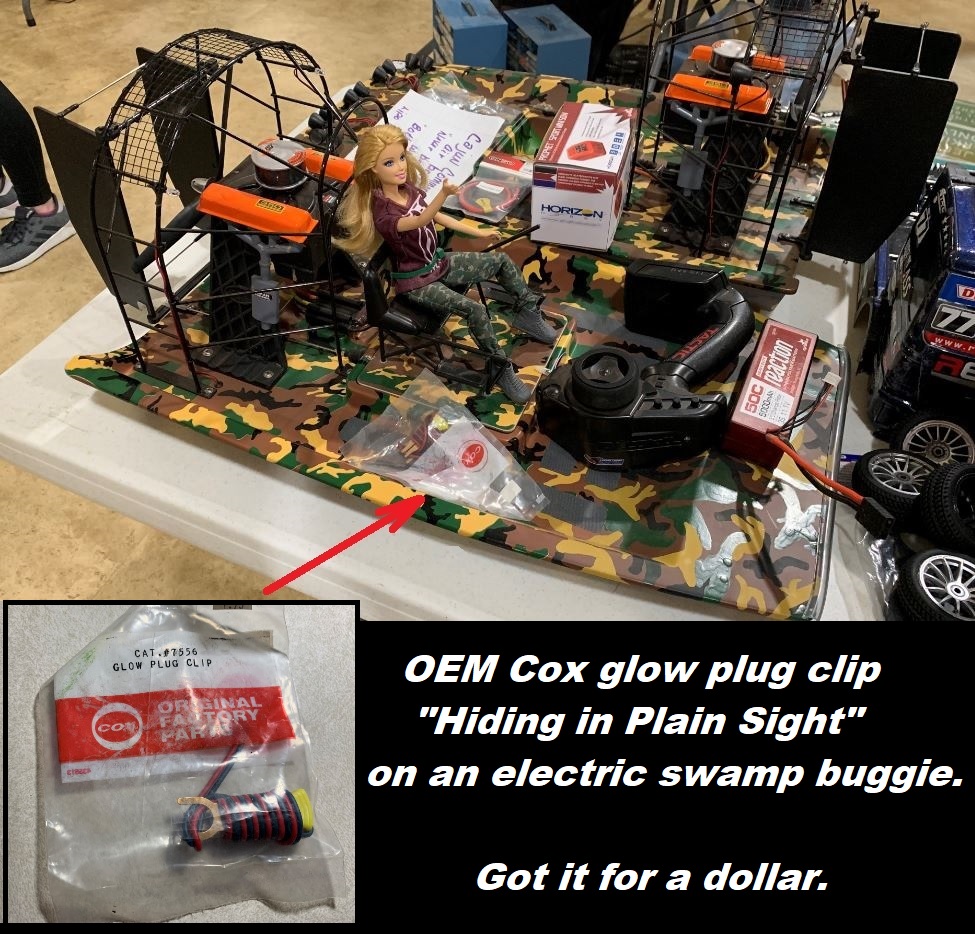 So, we're due for some engine running!
P.S. Forgot to mention that I "scooped" fellow Breezy Hill Flyer Leo on both these engines! BWAAHAAHAA!!!