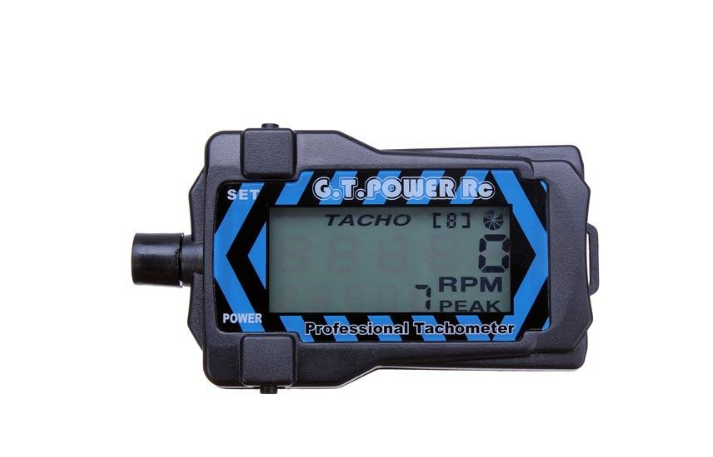 I am doing a AAA mod to one of my Favourite Tachometers .
I hate the button batteries because the Tachometer in question suffers from parasitic drain . So the batteries never last .
And changing batteries is a complete pain in the beehive .
AAA rechargeable Because
1) Voltage , rechargeable NIMH dont go over 1.5v , so two batteries should always be under 3v ( the button batteries are 3v )
2) Size , the battery case is much more friendly than the AA version ( been there ) . Batteries go in and out much easier .
3) Size again , I want to add a on off switch for the battery case ( switches ordered but not here yet )
4) Maintain a compact user friendly size
Bushleague mod !
There are 4 screws holding the plastic case together .
Once open you will see the button battery slot ..
1)There is a metal top cover , un solder it or cut it away .
2) The middle contact is NEGATIVE and the outside contacts are POSITIVE
3) Drill a hole in the rear cover for your battery wires
4) Feed the wires thru the back cover and solder to the contacts
5) assemble the tacho
6) I used double sided tape to attach the battery case
7) Because of the parasitic drain - remove the batteries when not in use / or fit a on off switch ( My plan )
This is my 2nd tacho thats been modified .
The first was AA , and it was a PITA because of the tight fit of the AA batteries in the battery case . So this time I have gone AAA because they just take batteries better . Also you want that on off switch so you dont have to remove batteries all the time .
There will be a short part 2 when the switches get here .
This is a very simple and effective mod ..
Just be sure to keep your voltage at or bellow 3v , fresh alkaline's might take the voltage too high .