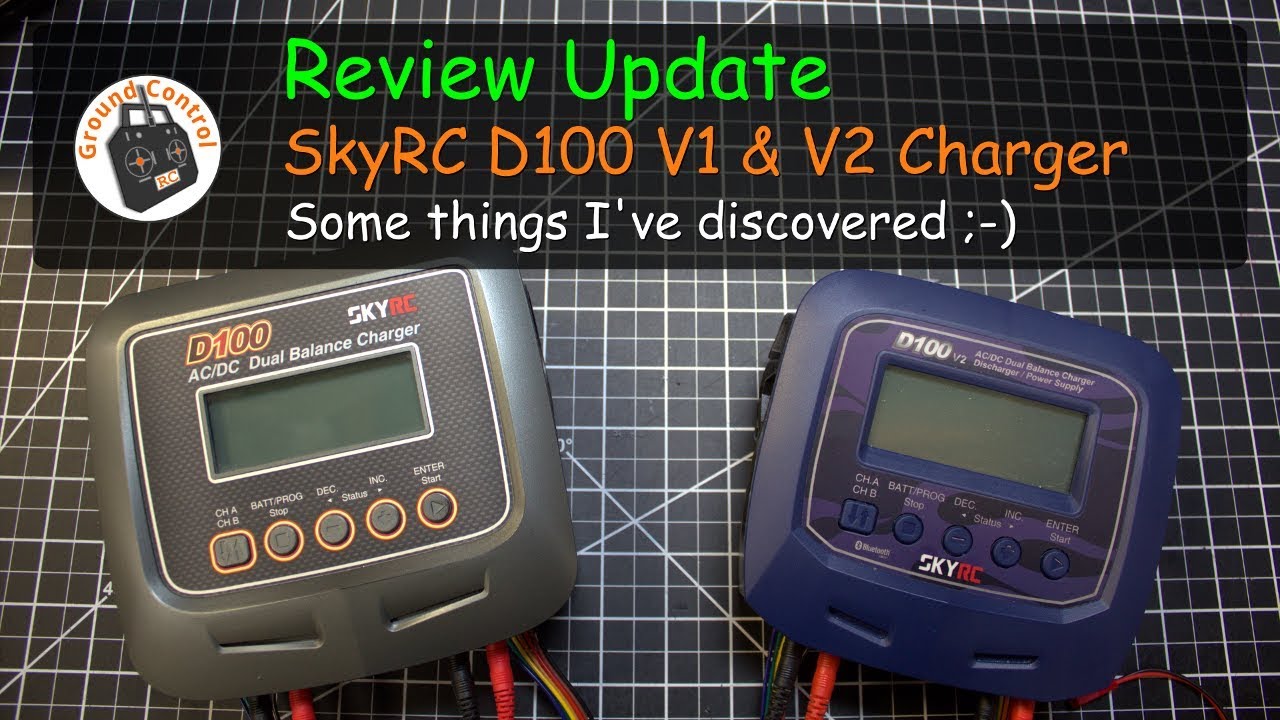 Here is a link to the Video:
https://www.youtube.com/watch?v=8647NpO9uc8
I was going to wait until the next episode of "The Pilot's Lounge" to post this information but thought I should post it while it's still fresh.
I have used the SkyRC D100 V1 Balance Charger for approx. 3 years now.
It has been a fantastic charger ;-)
So why did I get the V2 Charger?
Well, I have used my V1 a lot for the past 3 years and now the Stop Button is getting a bit problematic.
I have to depress the Stop Button in just the right spot to get it to actuate.
I suspect the Printed Circuit Board is worn under that button.
After contacting and getting a reply on the second email I sent to SkyRC I was told they had no spare printed circuit boards.
I suspect there are no spare parts for these chargers at all, so keep that in mind.
They are fantastic chargers and I like then a lot and will most likely be looking for another SkyRC Charger in the future when need arises.
You Can Help Support Us By Using Our Affiliate Link To The Product Below. A small commission (At No Cost To You) helps us buy more items to review.
Here is a link to the Charger:
SKYRC D100 V2 AC DC Dual Balance Charger Discharger Power Supply
https://www.banggood.com/SKYRC-D100-...47791920140372
Here are links to Charging Cables & Adapters:
12AWG XT30/XT60/XT90 Plug to 4.0 Banana Plug Silicone Charging Cable for B6 AC Balance Charger
https://www.banggood.com/12AWG-XT30X...47791920140372
Multifunction Balance Charging Cable XT60 XT90 T Plug EC5 JST JR FUTABA Plug Adapter
https://www.banggood.com/Multifuncti...47791920140372
XT60/XT30/Fatshark/JST Plug Charger Cable XT60 Input for Battery Charger
https://www.banggood.com/XT60XT30Fat...47791920140372
See you in the Air!
Build, Fly, Crash, Repair, Rinse & Repeat!
See Us On Youtube | Patreon | RCGroups
https://www.youtube.com/c/GroundControlRC
https://www.patreon.com/groundcontrolrc
https://www.rcgroups.com/forums/member.php?u=754189