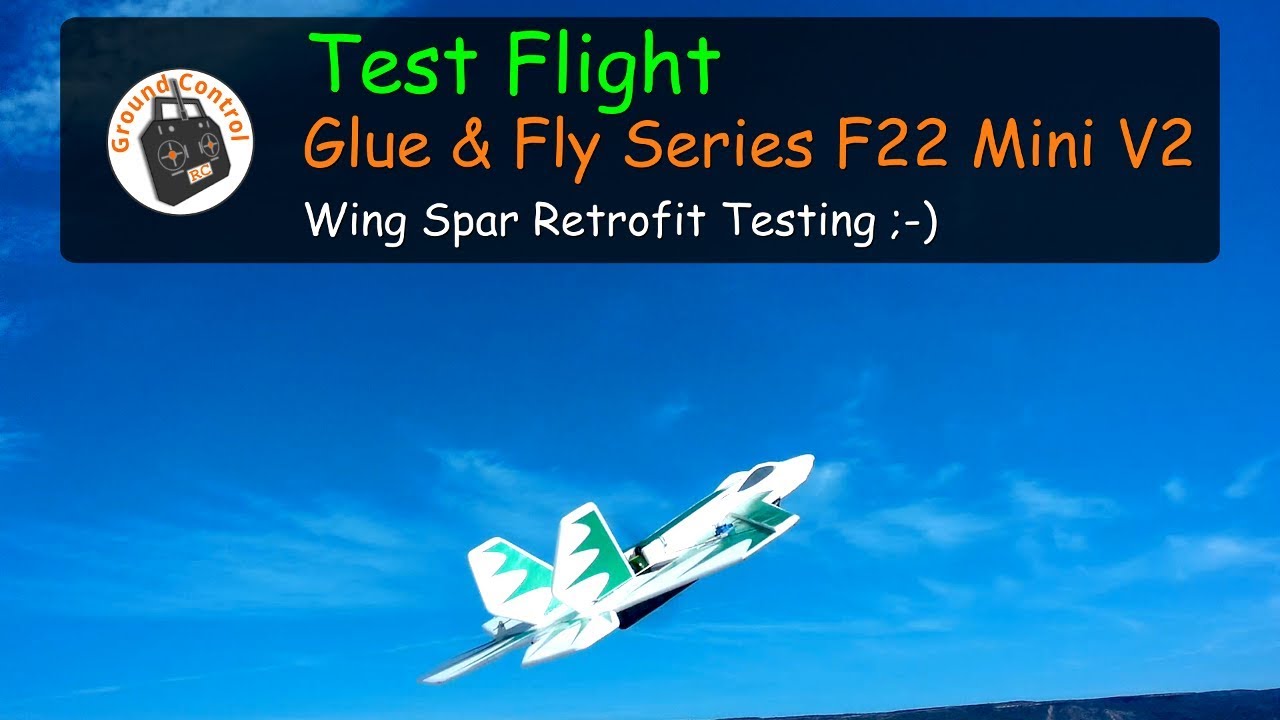 Here is a link to the Video:
https://www.youtube.com/watch?v=hTR27iJsBLY
I have over 200 flights on this Airframe and the Foam is starting to get a little weak where the Wing Plate meets the Fuselage.
I did not design this Airframe to have a Wing Spar, however, I did update the Plans to include a Wing Spar.
Needless to say, in order to get another 200 flights from this Airframe a Wing Spar is neccessary.
I Retrofitted a Carbon Slat Wing Spar (1mm x 3mm) into this Airframe.
This is my 1st Test Flight after this Modification.
Let's see if I did Good, or if I did Bad ;-)
Here's what it cost me to Build this Parkjet ;-)
Ground Control F22 Mini V2 – BNF Build $49.01 | PNF Build $38.42
That's pretty darn Cheap I'd say ;-)
I'd like to see a Factory Plane that inexpensive that can Fly this well ;-)
The skill level needed for this Parkjet is Beginner to Intermediate.
Beginner setup is a 2S Power System with a 6x4 Prop.
Intermediate setup is a 3S Power System with a 6x3 Prop.
It's a great Trainer on a 2S Power System, Fast & Acrobatic with a 3S Power System.
Plans are available to Youtube Subscribers & Patrons!
If you would like a copy of the Plans & Associated Documents send an email to
[email protected]
In the Email Subject enter: GFS F22 Mini V2 Plans
We will get them to you as soon as we can.
You're going to love it ;-)
See you in the Air!
Build, Fly, Crash, Repair, Rinse & Repeat!
See Us On Youtube | Patreon | RCGroups
https://www.youtube.com/c/GroundControlRC
https://www.patreon.com/groundcontrolrc
https://www.rcgroups.com/forums/member.php?u=754189