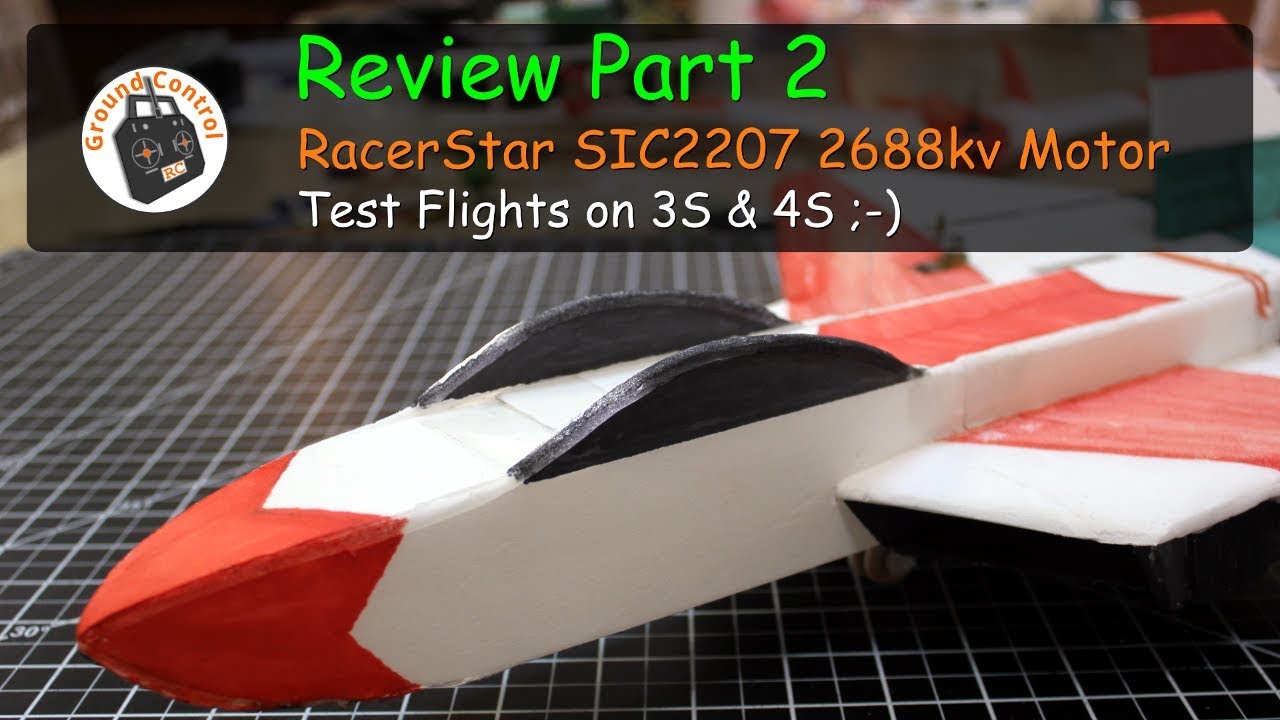 Here is a link to the Video:
https://www.youtube.com/watch?v=RXwRqb6KhXg
This item is courtesy of Banggood!
OK! It time for the Pedal to meet the Metal!
Lets light the Afterburner and see what this Motor can do in a Test Flight.
I measured the 3S and 4S LIPOs after the Test Fights and both came down with 3.7v in the cells.
With the additional amp draw I'd say this motor will cut down the flight time by approx. 1 min.
You'll get a good 5 minute flight with this Motor as opposed to the 2406S or the 2508S RacerStar Motors that will get 6 minutes.
You will also get an additional 85-88 grams of thrust...you decide ;-)
The Motor was very toasty on 3S & 4S!
You Can Help Support Us By Using Our Affiliate Link To The Product Below. A small commission (At No Cost To You) helps us buy more items to review.
Racerstar SIC 2207 1888KV 2388KV 2688KV Brushless Motor RC Drone FPV Racing MultiRotors - 2688KV
https://www.banggood.com/Racerstar-S...47791920140372
1pc KMP 6030 6X3E 6*3E High Efficiency Propeller for RC Airplane
https://www.banggood.com/1pc-KMP-603...47791920140372
My 4S LIPO
Tattu R-Line 1050mAh 95C 4S1P Lipo Battery Pack with XT60 Plug
https://www.genstattu.com/ta-rl-95c-1050-4s1p.html
A comparable 4S LIPO
Tattu Funfly 1300mAh 14.8V 100C 4S1P Lipo Battery with XT60 Plug
https://www.banggood.com/Tattu-Funfl...47791920140372
See you in the Air!
Build, Fly, Crash, Repair, Rinse & Repeat!
See Us On Youtube | Patreon | RCGroups
https://www.youtube.com/c/GroundControlRC
https://www.patreon.com/groundcontrolrc
https://www.rcgroups.com/forums/member.php?u=754189