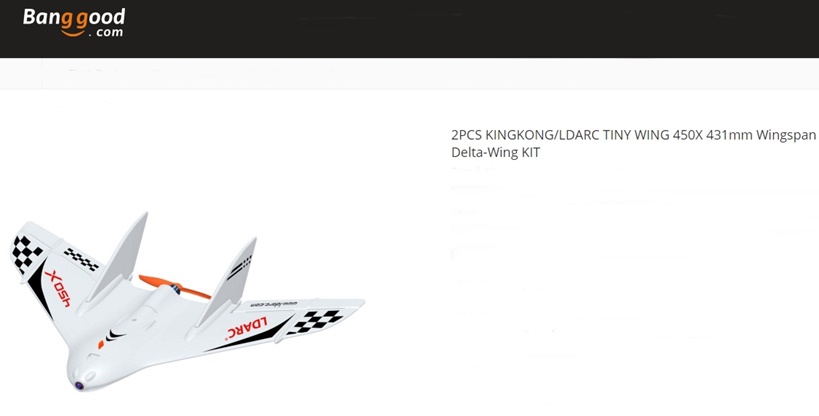 https://www.banggood.com/custlink/DmvvSdlqQw
- Product Page

a) Originally it was my plan to go XK A800 flight board and motor ( Matched set ) . Unfortunately the control board did not want to function correctly when I tried to mix the two built in servos .
b) Control board is WLtoys F949 , and it does not support the XK A800 brushed motor . The wing lacks power very badly .
c) Turn too tight and the wing falls out of the sky ( That lack of power )
d) I did not expect the wing to fly at all , as there is no stabilisation . But it does fly .
e) Wing flies surprisingly well
f) Wing needs more power !!!!!! Will be re-motored ASAP . Currently could not pull the skin off a rice pudding .
g) The wing just has enough power to fly - JUST . This is my fault .
Update :
Have soldering iron ..
Swapped out the motor for a small quad motor ..
This means a lot less weight ...
So the battery needs re locating .
As pictured looks to be the go ..
Another week of bad weather ahead , so hopefully wont take a week to re fly ..
So this was how I was going to do the second one ...
Hmmm , so what to do with the other wing ?