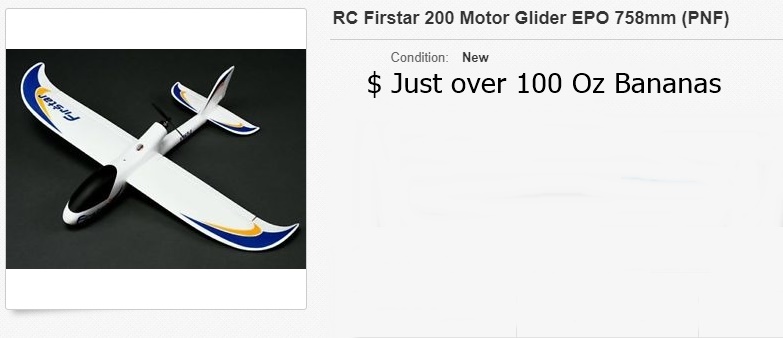 Features:
• Plug and Fly - Just add your battery, radio system and fly
• Ultra tough molded EPO foam airframe
• Simple bolt together construction, no glue required
• Stable flight performance
• Magnetically secured battery hatch
• Loops and rolls easily
Specs:
Wingspan: 758mm
Length: 536mm
Flying Weight: 200g
Motor: 2208A 4000Kv
ESC: 10A Brushless
Servos: 3 x 9g
Requires:
4+ channel Transmitter and Receiver
2S 7.4V 500~1000mAh Lipoly Battery w/ JST connector
Wow , chalk and cheese folks ( Chalk & Cheese )
And I am comparing the Firstar to the Ezio here ...
Yeah , the Firstar is the Cheese and the Ezio is the Chalk ...
Now HK say's you can assemble the Firstar in under 15 minutes , and if you were assembling your 2nd or 3rd , yeah ill pay that .My effort took about 30 minutes , as I was being very careful . I never looked at the instructions , the Firstar was just that easy . There just was nothing to challenge in the assembly process . That's like !!!! 100% Noob friendly .
Now , CG ....
For me a Zippy 850 2s will give me CG at the factory recommended spot , which seems more like a Control line CG spot .
Hmmm , a nonotech 460 gives me a better CG ( to my mind ) and a nanotech 370 gives me , maybe a more rearward CG .I will try both nanotech batteries ...
I measured the current draw @ full throttle and I got some 10.6 amp . Also the thrust seems to be very good and the Firstar might fly around the 30% throttle mark . ( Might ) ... Flying weight with the nanotech 370 is around 207.6 grams ..
All that's left is that flying thing !