DustOff #1 - Glue & Fly Series F22 Micro V2.5 - Way too much Fun!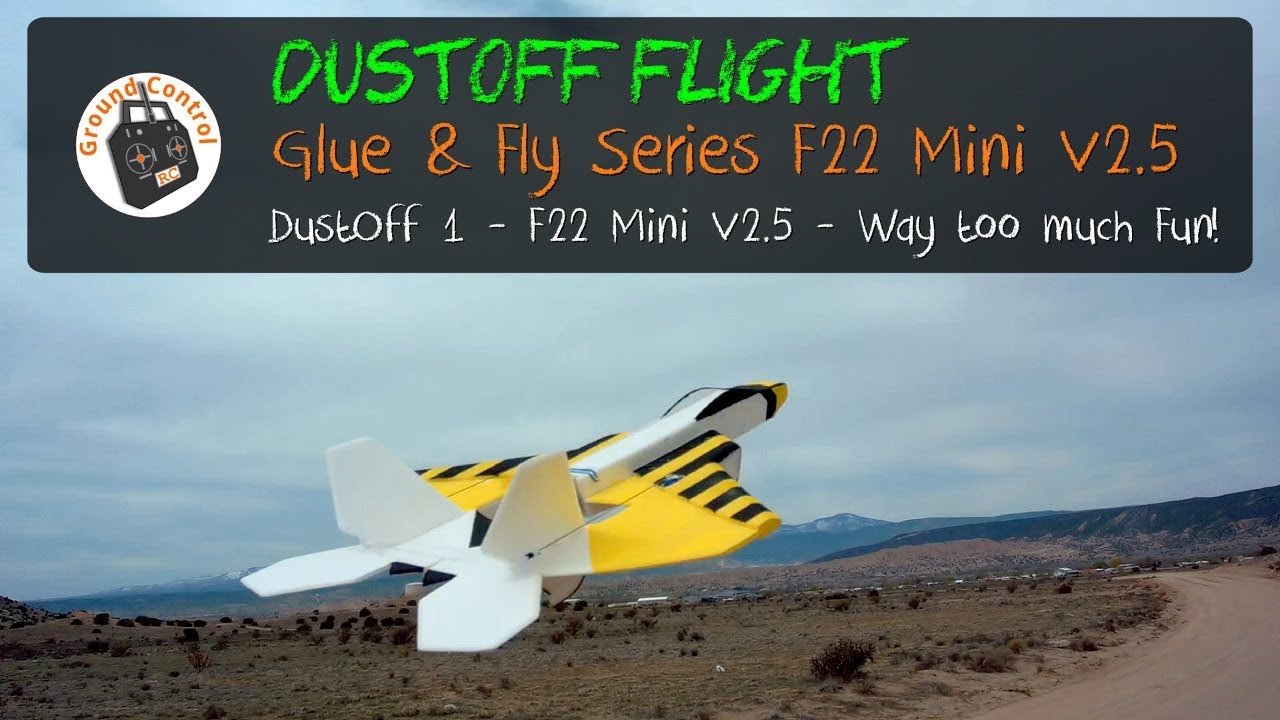 Here is a link to the Video:
https://www.youtube.com/watch?v=UG4rEFQ4PSw
Well, I'm exciting about Blowing the Dust Off of this Mini Parkjet!
The Plans for this Parkjet will be uploaded to Patreon soon.
I haven't flown this Parkjet since completing the Development of the V3.
Let's blow some Dust Off!
See you in the Air!
Build, Fly, Crash, Repair, Rinse & Repeat!
See Us On Youtube | Patreon | RCGroups | Facebook
https://www.youtube.com/c/GroundControlRC
https://www.patreon.com/groundcontrolrc
https://www.rcgroups.com/forums/member.php?u=754189
https://www.facebook.com/pg/Ground-C...3132721/posts/