Needful Things - Liquid Electrical Tape and Brushes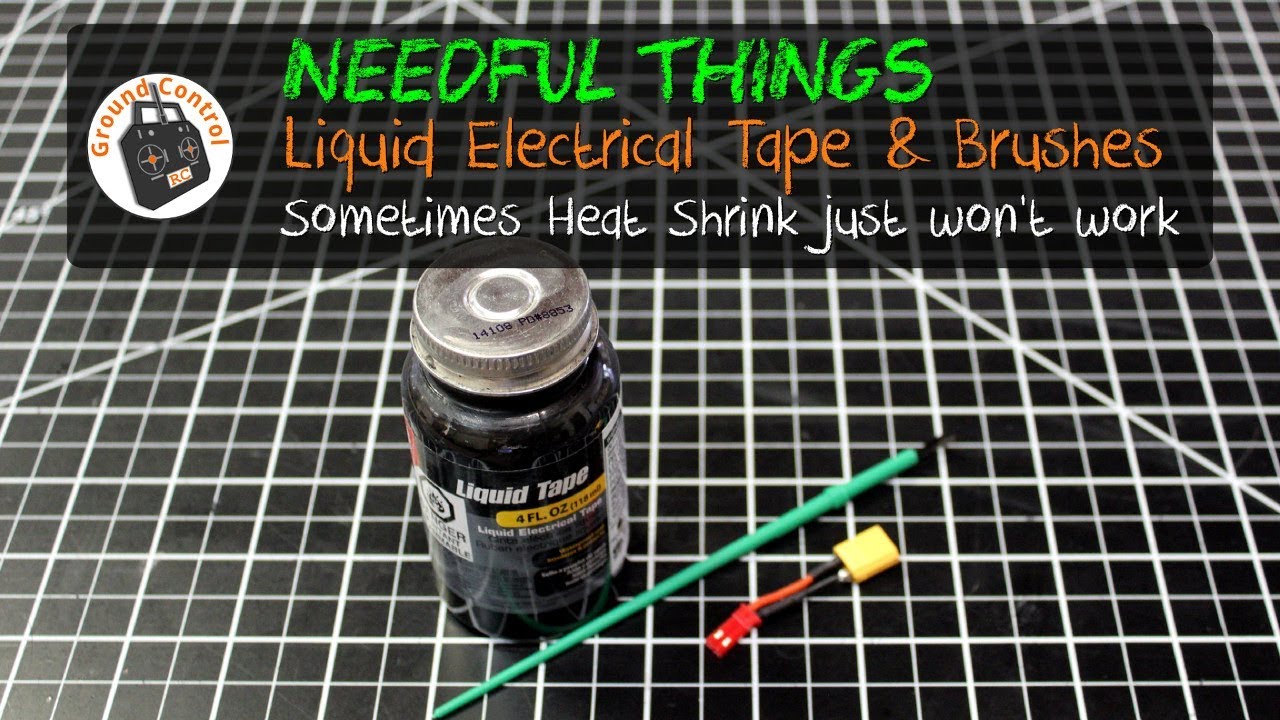 Here is a link to the Video:
https://www.youtube.com/watch?v=PZZh1CoZkAM
There are occasions where I need to use Electrical Tape in place of Heat Shrink.
One was recently while fabricating a LIPO Adapter with very short wires.
Heat Shrink just can't be used in that situation.
Also, it's great for coating Terminals on Circuit Board such as Power Distribution Boards and Flight Controllers.
The only problem is that the included brush is way to big.
So another Needful Thing is some Kids Paint Brushes.
I usually buy those in the 24-30 pack because they're much cheaper that way and I'll use them over time.
Here are some links to this Liquid Electrical Tape & Brushes:
Gardner Bender 07315001126 LTB-400 Liquid Electrical Tape
https://www.amazon.com/Gardner-Bende...gateway&sr=8-5
Gardner Bender Black Liquid Electrical Tape 4 oz.
https://www.homedepot.com/p/Gardner-...-400/100119178
Gardner Bender 1-in x 1-ft General-Duty Electrical Tape
https://www.lowes.com/pd/Gardner-Ben...l-Tape/3385480
Darice Kidís Paint Brushes (24pc) Ė Assortment of 4 Colors
https://www.amazon.com/Darice-1181-7...%2C199&sr=8-19
Kids Paint Brushes - 30 Piece Set
https://www.hobbylobby.com/Crafts-Ho...ce-Set/p/28319
See you in the Air!
Build, Fly, Crash, Repair, Rinse & Repeat!
See Us On Youtube | Patreon | RCGroups | Facebook
https://www.youtube.com/c/GroundControlRC
https://www.patreon.com/groundcontrolrc
https://www.rcgroups.com/forums/member.php?u=754189
https://www.facebook.com/pg/Ground-C...3132721/posts/