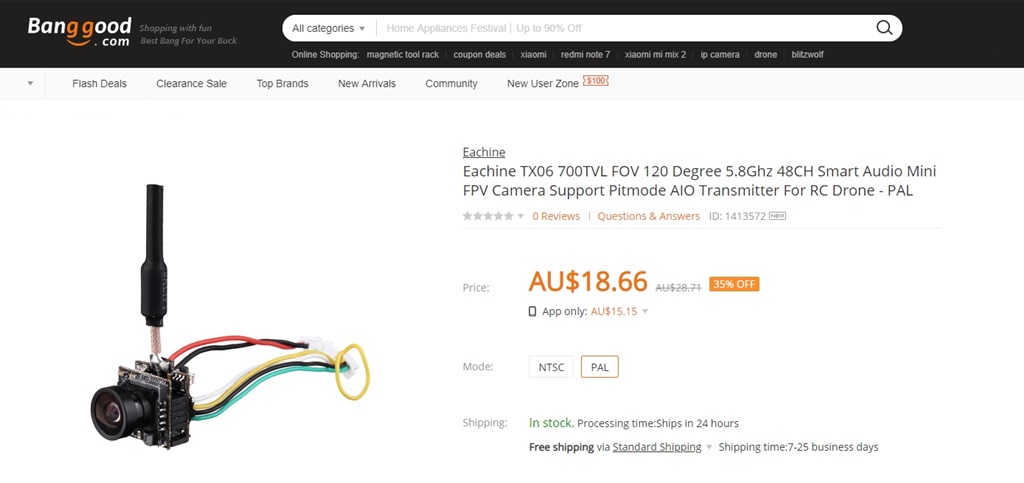 Looks to be a very affordable FPV camera ...
Was sent for review ...
Took a while to be shipped as it was not in stock ...
But is here now ..
I ordered a Digital recorder that should record directly from the camera .. That will be interesting ..
So in the next few days I will see where I can plug and play this FPV camera ... ( Quads )