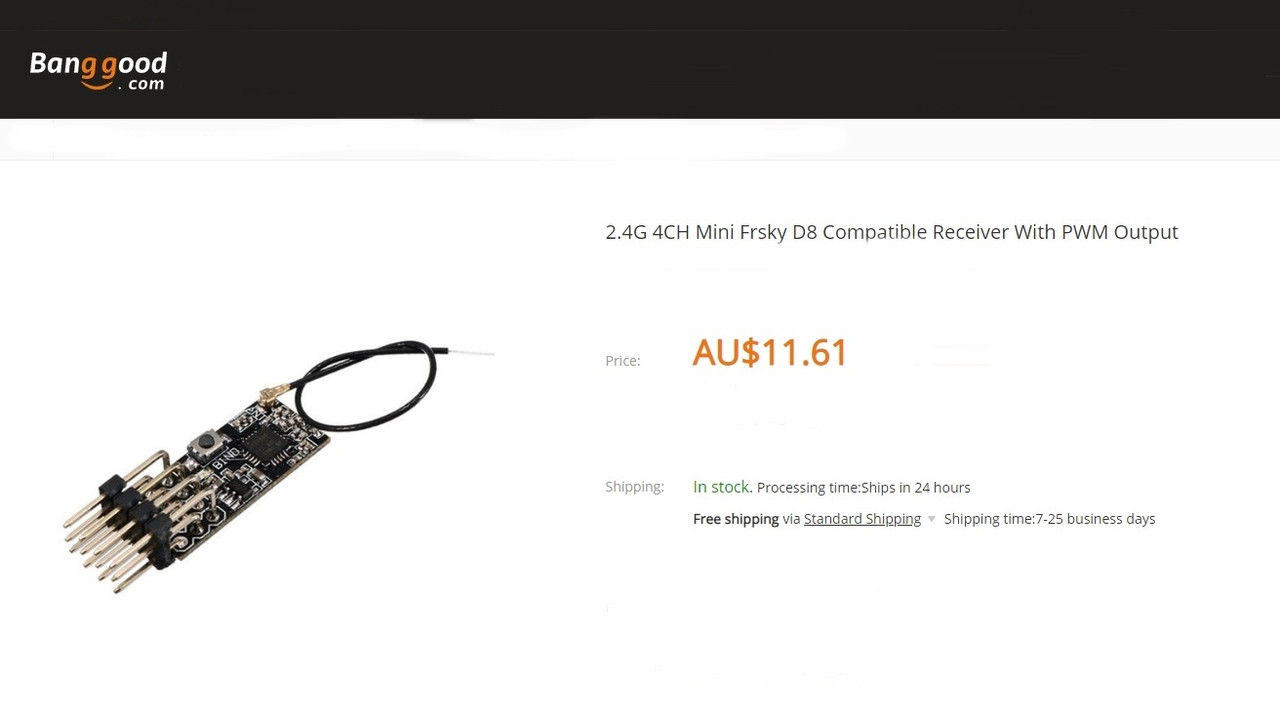 Time to test the FrSky version of this receiver ..
I am using two Orange ( Cheap ) 9g servos that are going in the 480mm Glider , as the receiver is going in there as well .
First of all let me say the Rx is a little current sensitive compared to the FS 2A version ...
It really did not want to perform under 1A Max current and very much wanted 1.5A Max current to perform well .
Now just a quick reality check here ! 1.5A is nothing for a lipo battery .. Be very low current .. ( FYI )
At 1 amp max current the Rx did brown out bellow 3.5 volts ...
To get the Rx down to 3.2 volt I had to raise the Max current to 1.5A
At 0.5A , well the Rx wanted a full 5 volts ..
Now these measurements are with some rather hungry 9g servos ..
In fact I threw one 9g in the rubbish as it browned out the Rx on its own ( 3.5v - 1A )
Not sure why , but that servo really upset the Rx and the brown outs were huge ..
In fact this Rx with these cheap 9g servos browned out badly , 5 to 10 second brown out with the servos travelling ...
I tell you , this Rx browning out would cause a crash .. ( With these servos ) As the servos move to their max travel position ..
( Full up / full down etc for 5 to 10 seconds )
Anyhow , should not be an issue as long as there is enough current and you don't deplete the battery ..