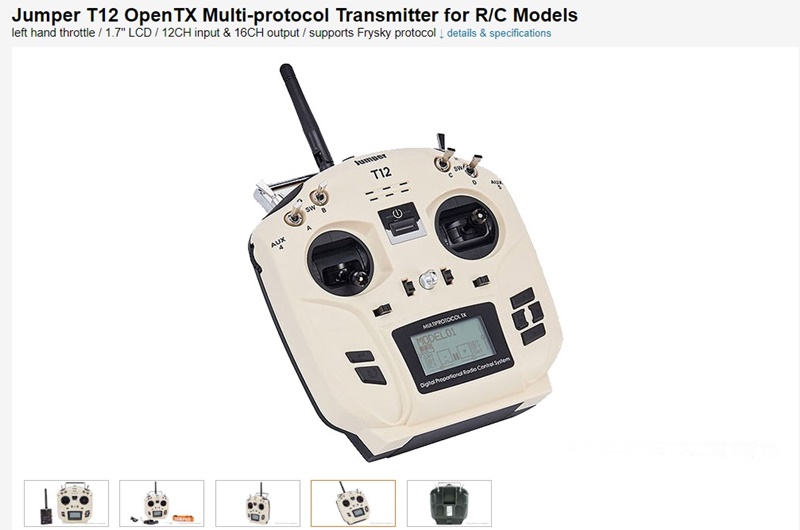 Sent for review by Fasttech.com
Part 4 :
Jumper T12 – Li-ion Battery .
Turnigy 1.8 12c ( 1800mAh ) 64mm x 50mm x 14mm
https://hobbyking.com/en_us/turnigy-...iver-pack.html
Well , I thought it might fit without having to mod the case . I was wrong , the cabling / wires coming out of the battery stopped the battery hatch from closing . So there was no choice , I had to mod the case . Opening up the T12 I decided to cut one corner out of the battery compartment . This would give me the needed space to run this battery pack .
I'm a little surprised that the recess for the battery is stepped this way ( narrow at the bottom ) as there is plenty of room in the T12 to accommodate
a larger battery compartment .
The mod itself is relatively simple . There are 4 screws holding the battery compartment to the back of the case . Remove the screws and cutting out a corner becomes child's play . I also had to remove one of the posts for the screws from the back cover . Now the battery fits really well .
Some range testing .
DSM2 ( 22 ) - Redcon CM621 - Range tests on about par with other receivers at around the 15 to 20 meter mark in range test mode .
DSMx ( 22 ) Redcon RM601 – 50 meters in range test mode .
FrSky RX4R .. 50 meters in range test mode ( as far as I can test ) .
So far I really like the T12 .
I have the T8SG plus and Lite . The T12 would be my Jumper of choice .
The T12 is simply a fantastic companion Tx if you already use a full size OpenTx transmitter .
It just makes so much sense .
Thank you Fasttech.com for sending me the T12 , it really is all that and then some .

Part 1 of the review
Part 2 of the review
Part 3 of the review