DustOff #4 - XK Edge A430 6G & 3D Acrobatic Flight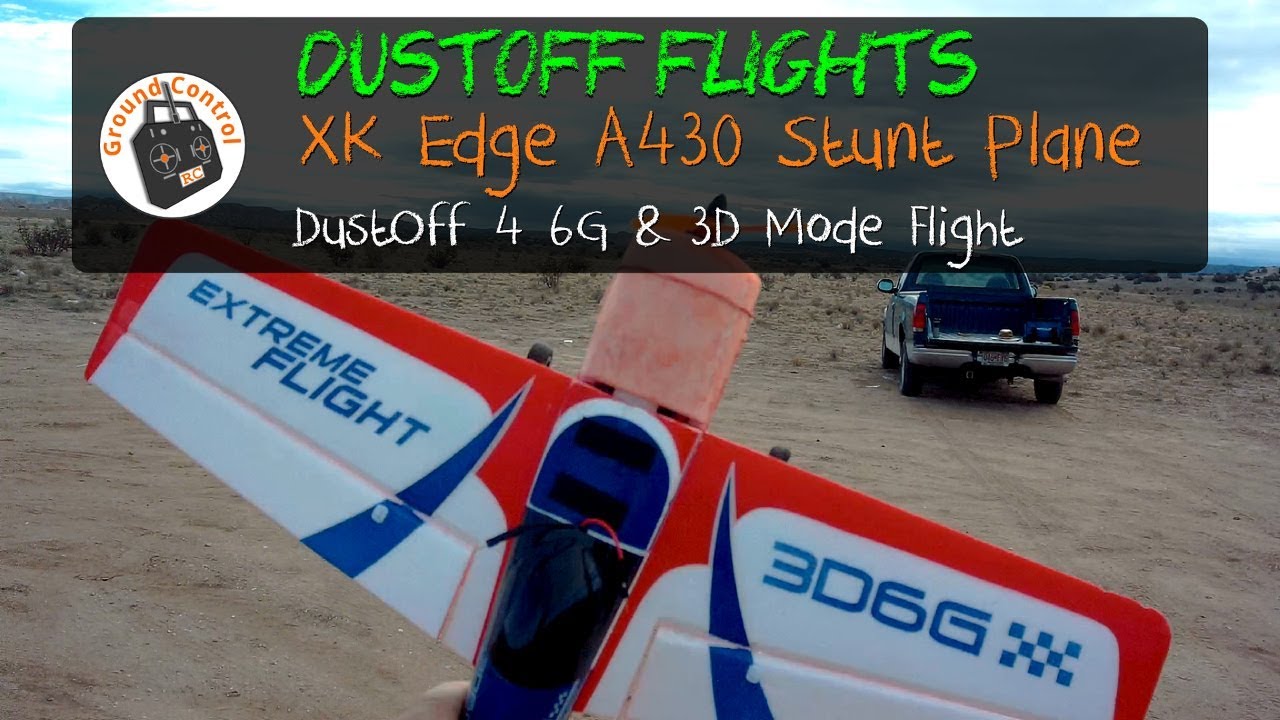 Here is a link to the Video:
https://www.youtube.com/watch?v=v9N3g7QhCR4
Time to DustOff my XK Edge ;-)
I wanted to attempt to perform some Acrobatics in 3D Mode with this plane.
You'll here me switching from 6G to 3D and back frequently as I try to maintain control of this tiny plane ;-)
Link to this Plane:
https://www.banggood.com/XK-A430-2_4...47791920140372
Spare Batteries:
https://www.banggood.com/XK-DHC-2-A6...47791920140372
Build, Fly, Crash, Repair, Rinse & Repeat!
Happy Flying!
See Us On Youtube | Patreon | RCGroups | Facebook
https://www.youtube.com/c/GroundControlRC
https://www.patreon.com/groundcontrolrc
https://www.rcgroups.com/forums/member.php?u=754189
https://www.facebook.com/pg/Ground-C...3132721/posts/