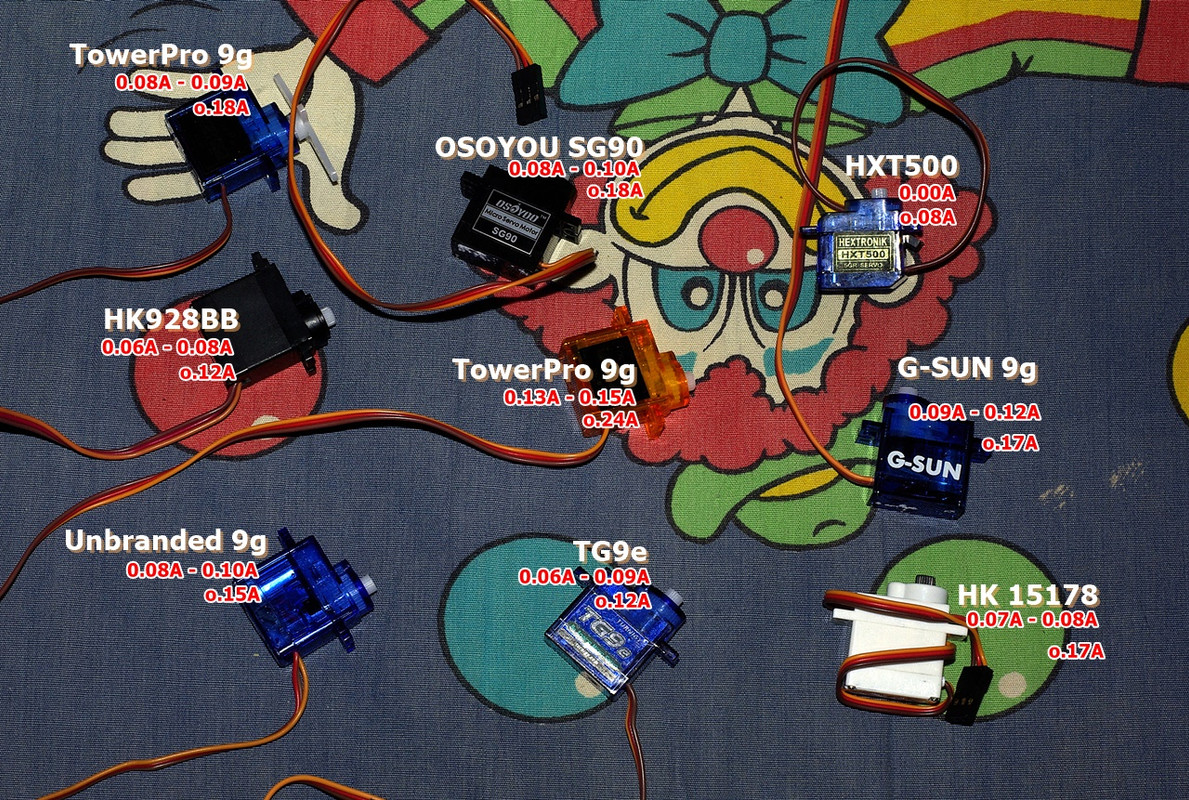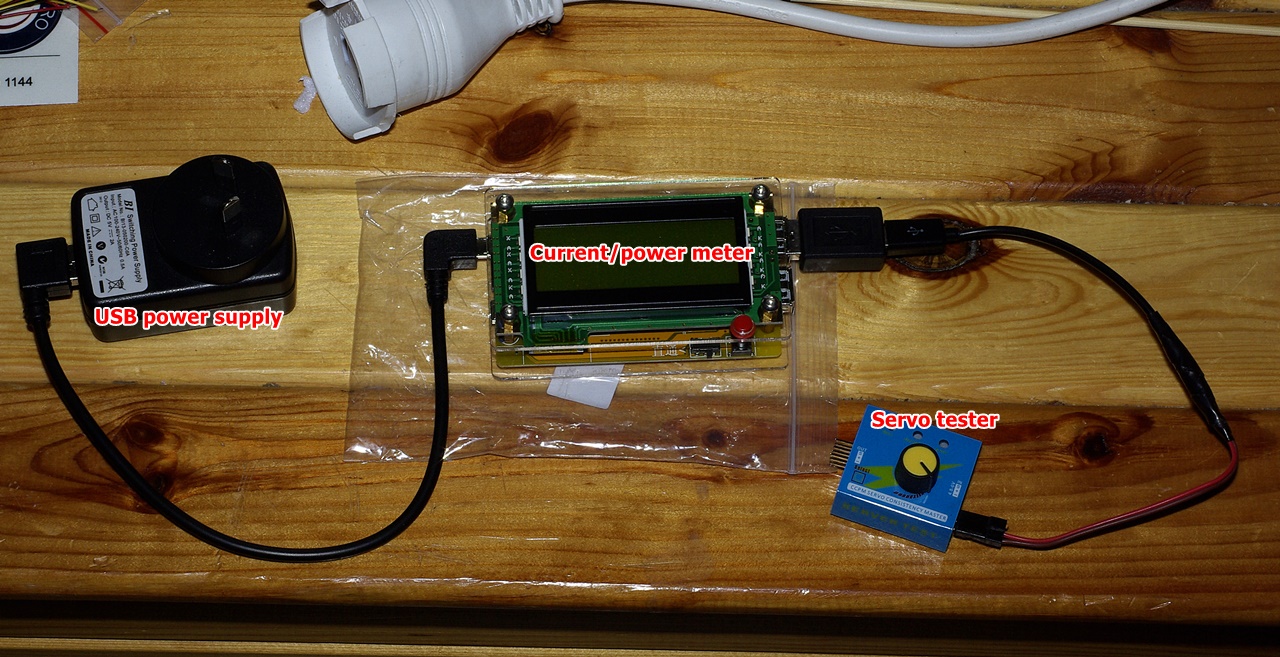 Time to see what sort of power servos are pulling , especially If I am going to try and run a 1s solution at the rx end .
Looking into my servo collection I have some 8 various 9g servos to play with and one good HXT500 ( the other HXT500 is faulty = good to know )
The test is relatively simple , not overly scientific .
I have a USB power supply feeding power through a power meter to a servo tester and then to the servo .
So the servo tester has a simple function that makes the servo work from one extreme to the other . ( Servo goes left all the way then right all the way constantly till you stop it ) To add load I am simply taking hold of the output shaft and gripping it as tightly as I can .. ( not scientific )
HK928BB - 0.06A to 0.08A Less load , grabbing and holding the output shaft with my fingers as tightly as I can = 0.12A
HK15178 - 0.07A to 0.08A - 0.17A
TG9e - 0.06A to 0.09A - 0.12A
TowerPro - 0.08A to 0.09A - 0.18A ( Blue TowerPro )
Unbranded - 0.08A to 0.10A - 0.15A
OSOYOU - 0.08A to 0.10A - 0.18A ( SG90 )
GSUN 9g - 0.09A to 0.12A - 0.17A
TowerPro - 0.13A to 0.15A - 0.24A ( Orange TowerPro ) This is the servo used in Rx testing
HXT500 - 0.00A to 0.00A - 0.08A ( Did not register a current without a load )
The test was by no means scientific or research valid because of the pinch test ( load ) , but never the less a bit of an eye opener and some what interesting .
The servos I used in my Rx tests were the orange TowerPro and the results here do back up the current draw I saw on the variable power supply . I did see current spikes over 400mAh when running the two servos as hard as I could VIA the Tx . More stringent servo selection could see quite a saving in power consumption if not more stable voltages under load .
I threw the HXT500 in the mix just to see what sort of power saving there might be with a smaller servo .. Bit of a shame that my current meter could not read low enough to give a reasonably accurate no load current reading .