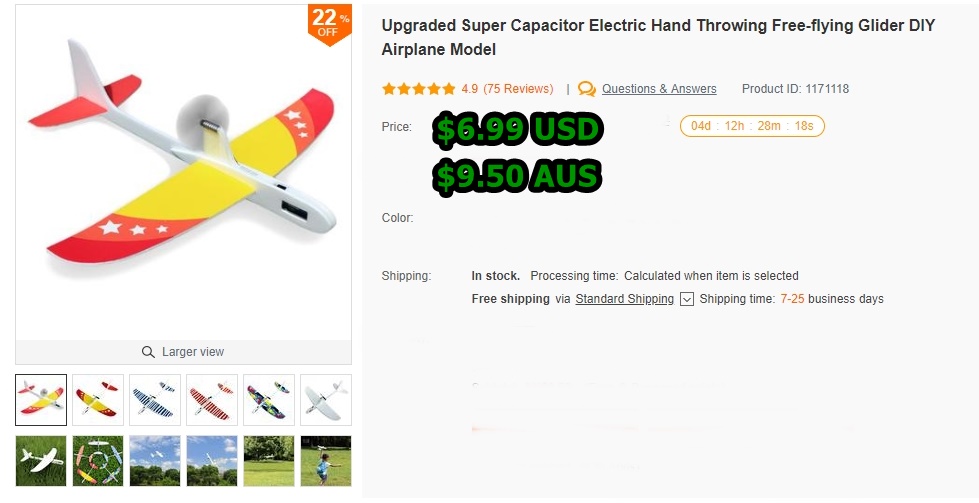 https://www.banggood.com/Upgraded-Su...t=chendongling
- AF Link
https://www.banggood.com/Upgraded-Su...p-1171118.html
- Non AF Link
Geez ! Where were these when I was a kid ..
Actually - I recall , we had those zip pull planes .. and the sling shot style launched ones ..
But these are interesting and cheap .. Might get the kids interested in model airplanes ..
Might even be a few older gents out there chasing these ..
Wonder if the power system can be utilized for anything ?