https://www.banggood.com/IRangeX-iRX-IR8M-2_4G-8CH-Multi-Protocol-Transmitter-With-PPM-S_BUS-Mini-Receiver-p-1226058.html
Reviewing : mine has no issues so far , upated Firmware to latest version.
Excuse the dust were decorating atm.
The IrangeX IR8M is i believe the 2nd production model of a multi protocol transmitter aimed at the hobbyist who with the expansive growth of the hobby has a number of RC devices from differing manufacturers. The holy grail for quite a while has been a, well, one TX to rule them all quest. There has of course always been the awesome works of the DIY community in the forms of the Devo radios or OpenTX but those are generally a soldering affair so for some another option was needed.
Gimbal readout on mine is pretty tight , i get a fluctuation of 1 now and again but thats nothing, so far i have bound it to FlySky, Cheerson and DSMX and have flown around the house without issue , i will range test outside as soon as possible and bind to a Frsky RX.
Usb socket , the gap next to it looks like it was meant to house an SD card socket maybe for the sound files for the next version.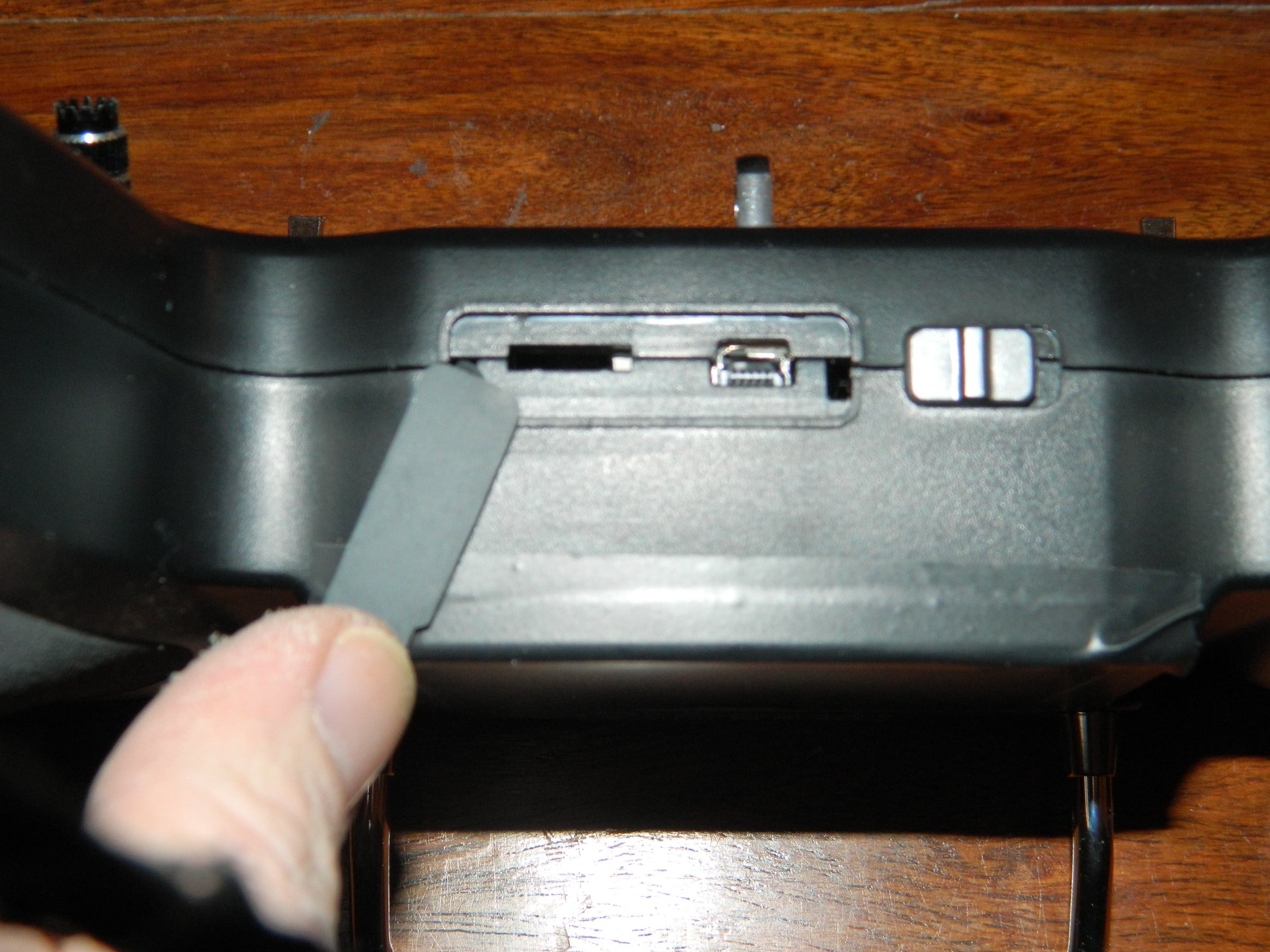 Capped hole at the top , might be handy to 3dprint a phone holder or monitor.
Brand name: iRangeX
Item number: iRX-IR8M
Band: 2.4GHz
Channels: 8
Color: White, Black (optional)
Mode: Mode 2, Mode 1 (optional)
Computer Radio: Yes
Outpulse: 1000-2000ms
Model Memery: 30
Modulation: "4 IN 1" CYRF6936, CC2500, NRF2401, A7105
Range: Full
Telemetry: Yes
Transmitter (Tx) Battery Type: 2S Lithium lon Battery/ 4S "AA" 1.5V
Features:
* i8X-IR8M transmitter can act like a USB drive. Managing models, configuration, icons, and themes is as easy as copying a file.
* Supporting for up to 255 different models in transmitter memory.
* Fully configurable themes including bitmaps, fonts.
* Flexible transmitter configuration, remap any switches or buttons to any purples. Also Virtual Channels for additional functionality.
* All text is localized, user-adjustable mode configurations (1, 2, 3 or 4)
* Smooth, quad-bearing gimbals, adjustable stick length and tension.
* Comfortable, no-slip tubber grips.
* Easy-to-read backlit screen.
*Support for multiple protocols without any modifications to the transmitter:
Cyprus: CYR6936: DSM/DSMX, JR Pro, Walkera DEVO
Texas Instruments: CC2500: Frsky, Futaba SFHSS
Amiccom: A7105: Flysky AFHDS2A, Hubsan
Nordic Semiconductor: NRF24L01: Hisky, Syma, Assan and most other Chinese models.
Note: When you turn off the transmitter, please wait for 1 minute to turn on again, it needs some time to run the program.
Package Included:
1X iRangeX iRX-IR8M 2.4G 8CH Multi-Protocol Transmitter With Receiver