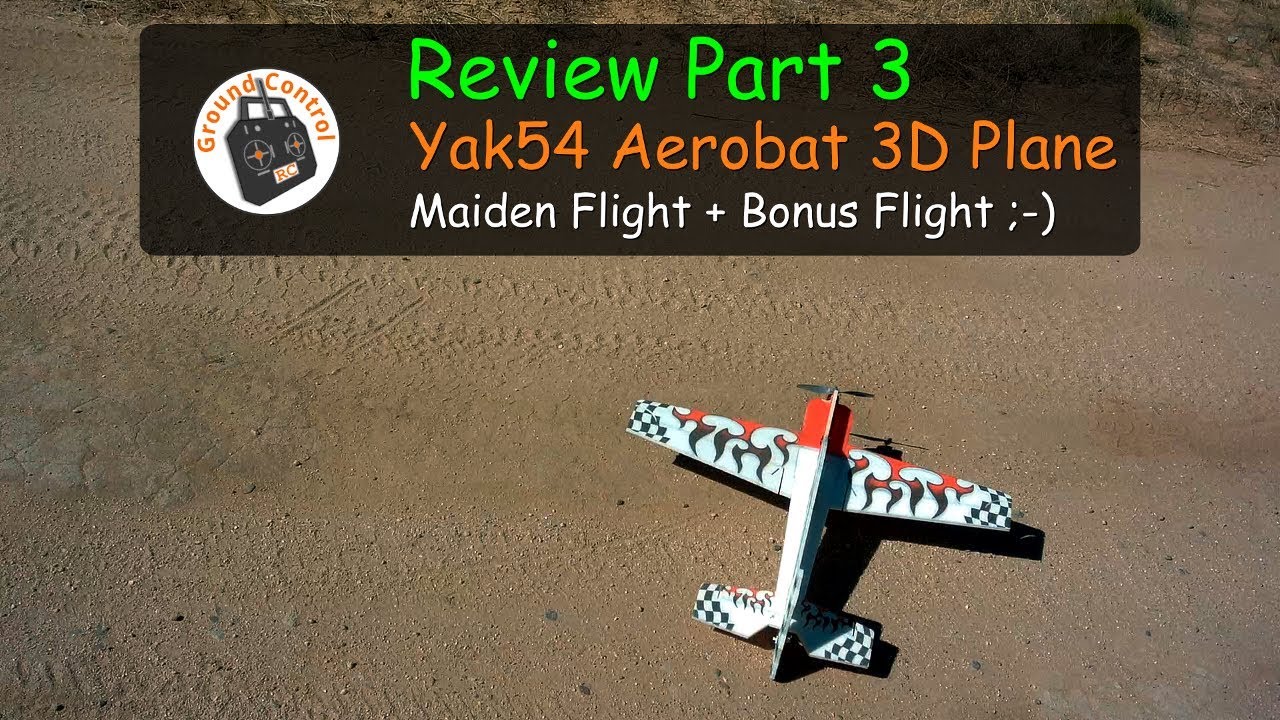 Review Part 3 - Yak54 Aerobat EPP 800mm Wingspan 3D Plane - Maiden Flight + 1
Yak54 Aerobat 800mm Wingspan Kit
https://www.banggood.com/custlink/mDKGw3NA5y
Banggood GCRC
https://www.banggood.com/custlink/GmDmQ1nVkO
Here is a link to the Video:
https://www.youtube.com/watch?v=edAuI0KjY5o
I have been wanting to Review a 3D Plane for quite some time.
In the right hands, they are very Aerobatic but also Graceful in the air.
I've never flown a 3D Plane before so they're won't be much in the way of Grace but definitely some Aerobatics ;-)
This Yak54 is an 800mm Wingspan Kit, no Electronics are included.
Mine had everything it should, except for the Motor Mount, which I suspect fell out of the Box.
Yep! This time UPS strikes again!
When I received the box the Carbon Spar and Control Rods were hanging out of a damaged corner of the box so I suspect that is how I'm missing the Motor Mount.
The Build was pretty straight forward.
I didn't like the stock assembly of the Landing Gear so I performed a MOD on that ;-)
I wanted my Aileron Servo and Control Assembly on the Bottom of the Wing instead of the Top so I perfomed a MOD for that.
I also performed a MOD on the Cutouts for the Motor Mount as I wanted more surface area for gluing the Motor Mount.
Everything else assembled as it should.
The Kit included the Carbon Wing Spar, Control Horns, Control Rods, Control Rod Linkage Stops, Control Rod Supports, Velcro, and the Control Surfaces are already Beveled
...Continue Reading