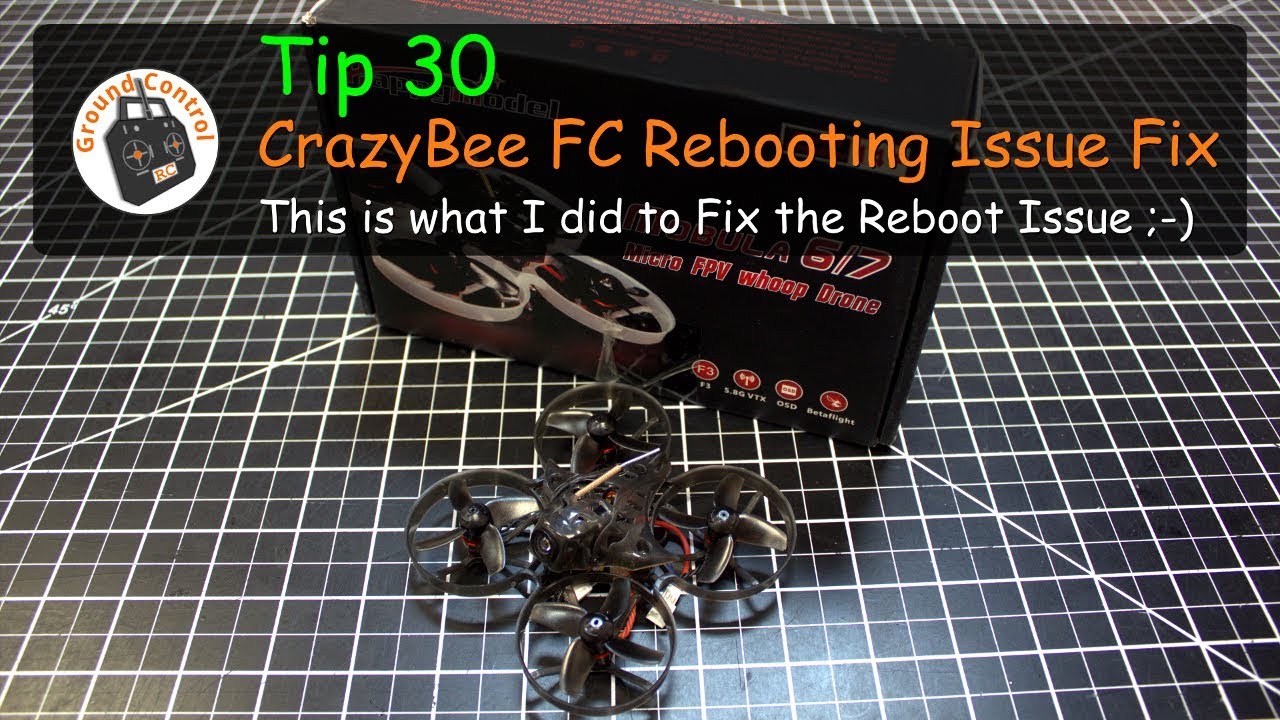 Tip #30 - CrazyBee Flight Controller Rebooting Issue Fix!
#GroundControlRC #GlueAndFly #ScratchBuildPlanes #Mobula7 #CrazyBee
Here is a link to the Video:
https://www.youtube.com/watch?v=slSDS_noJAk
I had an issue with my Brand New Mobula 7 Power Whoop which has a CrazyBee Flight Controller.
The Flight Controller would reboot during flight about every 10-15 seconds.
This fix took care of this issue ;-)
You Can Help Support Us By Using Our Affiliate Link To The Product Below. A small commission (At No Cost To You) helps us buy more items to review.
Here are links to this Flight Controller, Power Whoop, Spare Parts, Upgrade Parts, & LIPOs:
Happymodel Crazybee F4 Pro V2.0 Mobula7 HD 1-3S Flight Controller w/ 5A ESC & Compatible Flysky/Frsky/DSMX Receiver
https://www.banggood.com/Happymodel-...47791920140372
Happymodel Mobula7 V2 75mm Crazybee F3 Pro OSD 2S Whoop (***Select Receiver Type YOU need!)
https://www.banggood.com/Happymodel-...47791920140372
Happymodel 3.8V 300mAh 30C 1-2S Lipo Battery PH2.0 Plug for Mobula7 Snapper6/7/8 UR65 US65 UK65
https://www.banggood.com/Happymodel-...47791920140372
10Pcs URUAV 3.8V 300mAh 40/80C 1S HV 4.35V PH2.0 Lipo Battery
https://www.banggood.com/10Pcs-URUAV...47791920140372
10Pcs URUAV 3.8V 300Mah 40/80C 1S HV 4.35V Lipo Battery PH2.0 Plug for Eachine TRASHCAN Snapper6 7 Mobula7
https://www.banggood.com/10Pcs-URUAV...47791920140372
Happymodel Mobula7 Part 40mm 1.0mm Hole 4-Blade
...Continue Reading