DustOff #1 - Glue & Fly Series F22 Mini V2 - Plans Available to Patrons & Subscribers!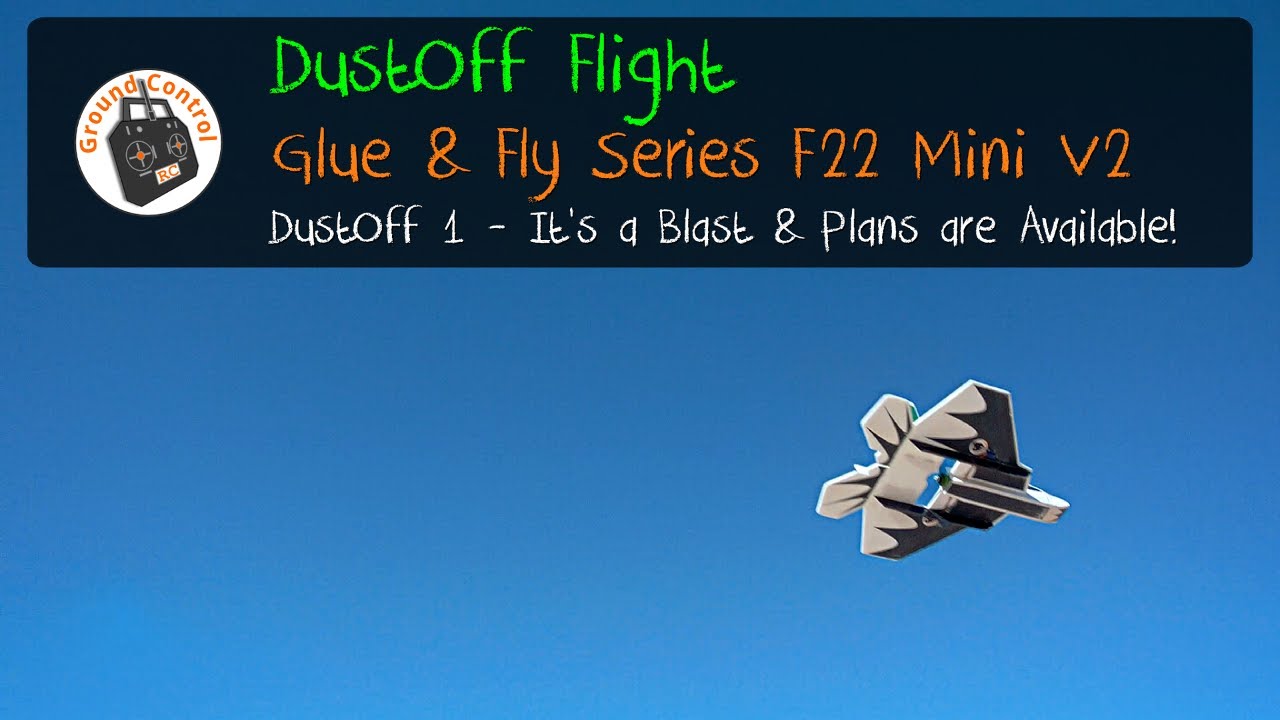 Here is a link to the Video:
https://www.youtube.com/watch?v=5PgrwD6jUJw
I have not flown this Parkjet since completing my Line-Of-Sight Training.
I had forgotten how much fun this Parkjet is to fly ;-)
Let's blow some Dust Off!
Plans for the "Glue & Fly Series" F-22 Mini V2 are available to Subscribers & Patron ONLY!
The skill level needed for this Parkjet is Beginner to Intermediate.
It's a great Trainer on a 2S Power System and Fast & Acrobatic with a 3S Power System.
This was my Trainer Parkjet when I transitioned to Planes ;-)
If you would like a copy of the Plans & Associated Documents send an email to
[email protected]
In the Email Subject enter: GFS F22 Mini V2 Plans
I will get them to you as soon as I can.
You're going to love it ;-)
Here are links to the components:
Racerstar 2207 BR2207S Green Edition 2500KV 3-6S Brushless Motor
https://www.banggood.com/Racerstar-2...47791920140372
[ Primary ESC ]
FVT LittleBee 20A ESC BLHeli OPTO 2-4S
https://www.banggood.com/FVT-LittleB...47791920140372
+
3A UBEC Module Low Ripple Bluesky Mini Switch-Mode DC BEC 5V 2-6S
https://www.banggood.com/3A-UBEC-Mod...47791920140372
[ Alternate ESC ]
FVT SKYI020 2-3S 20A Brushless ESC With BEC 5V/2A
https://www.banggood.com/FVT-SKYI020...47791920140372
KINGKONG/LDARC 6040 Propellers CW & CCW 10 Pairs
https://
...Continue Reading