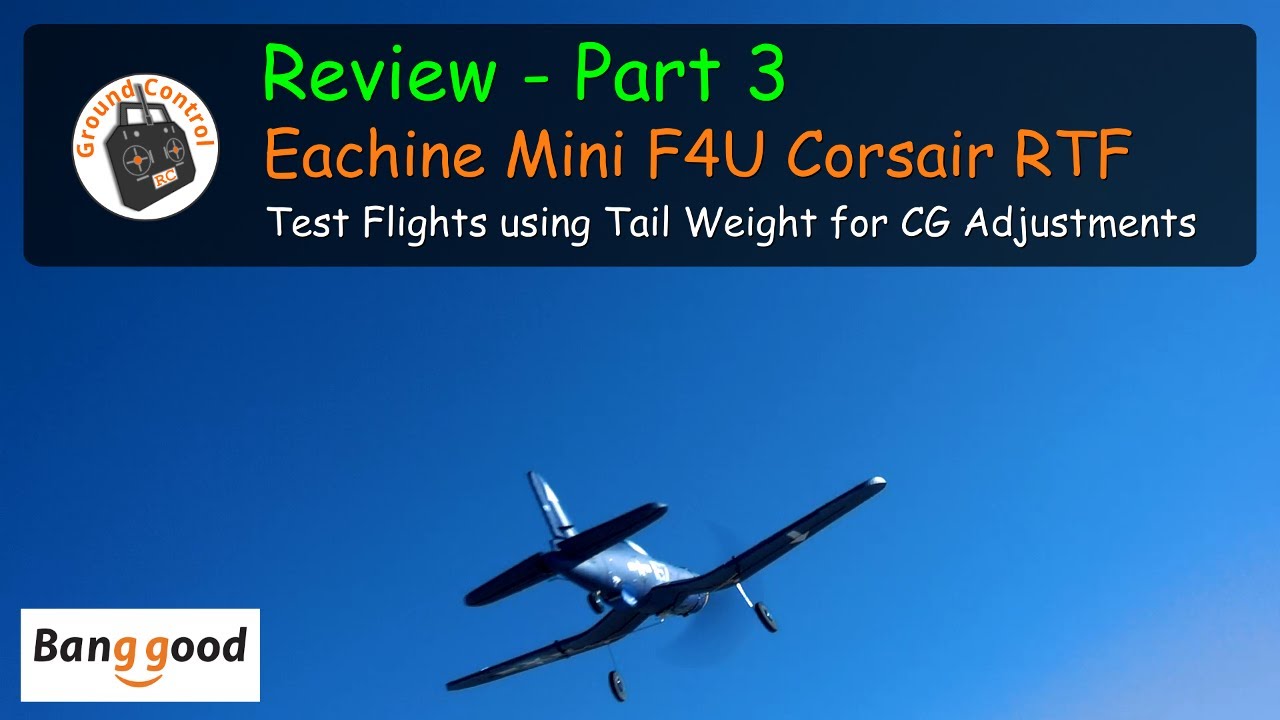 Eachine Mini F4U Corsair RTF Warbird with Gyro - Review Part 3
Eachine Mini F4U Corsair
https://www.banggood.com/custlink/vvGhWygz68
Eachine Mini T-28 Trojan
https://www.banggood.com/custlink/KGDYryhlrG
Eachine Mini Mustang P51D
https://www.banggood.com/custlink/vvmDAdvdjk
Volantex Sport Cub 500
https://www.banggood.com/custlink/DmGmUiY16o
Banggood GCRC
https://www.banggood.com/custlink/GmDmQ1nVkO
Here is a link to the Video:
https://www.youtube.com/watch?v=4PCvcDl-SSA
This is another Great Micro Warbird from Eachine and well worth the money in my opinion.
It is a bit Nose Heavy out of the box but .75g of Tail Weight and it balances perfectly.
I think this Plane is a bit faster than the P51D and not quite as stable due to the Gull Wings.
It has a very Wide Flight Envelope but flying too slow will cause a Wing to Dip.
I like the weight of the 1S 360mah LIPO rather than the 1S 400mah LIPO in this Plane.
I need a bit more Elevator and Rudder Movement so I'll adjust the Linkage and Test it out again.
Part 4 of this Review will be Testing the Adjustments and then I'll state my Conclusion on this Warbird ;-)
Here is a link to the Playlist for the Eachine Mini F4U Corsair:
https://www.youtube.com/playlist?lis...r_ojxUtRojrGve
Here is a link to the Playlist for the Volantex Sport cub 500:
https://www.youtube.com/playlist?lis...khCQwKy5do3Bs8
Here is a link to the Playlist for the Eachine Mini P51D Mustang:
https://www.youtube.com/
...Continue Reading