The Pilot's Lounge - Episode #11 - In the Pipe! New Projects, Setups, Updates, & Plans!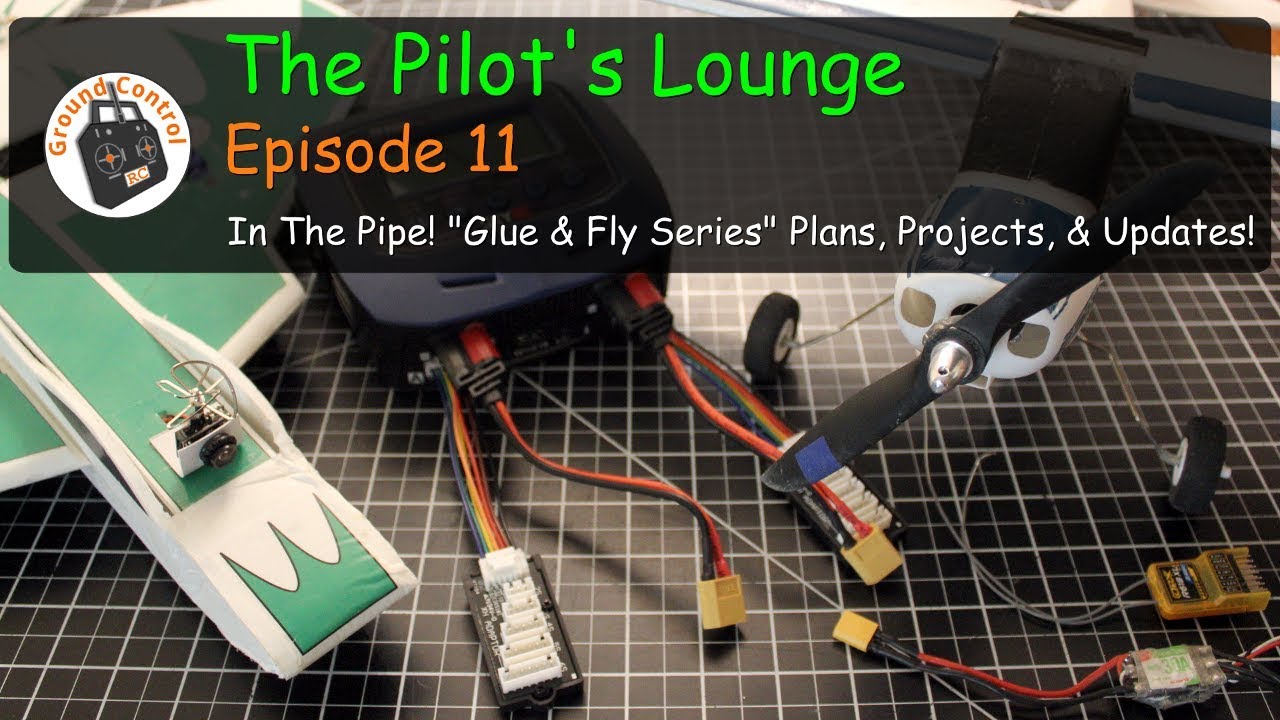 Here is a link to the Video:
https://www.youtube.com/watch?v=z42SUVqiEVs
Welcome to another Episode of "The Pilot's Lounge"
This Series of Videos is to keep you updated on what Ground Control RC has been up to, updates to Reviews, results of Field Testing, Setups and MODs, Projects we've completed, and Projects we have in the Pipe.
Here is information on the Parkjet Plans we have made available to Patrons & Subscribers!
Plans for the "Glue & Fly Series" F-22 Mini V2 are available to Subscribers & Patron ONLY!
The skill level needed for this Parkjet is Beginner to Intermediate.
It's a great Trainer on a 2S Power System and Fast & Acrobatic with a 3S Power System.
If you would like a copy of the Plans & Associated Documents send an email to
[email protected]
In the Email Subject enter: GFS F22 Mini V2 Plans
We will get them to you as soon as we can.
You're going to love it ;-)
***Here are Links to the GFS F22 Mini V2 Components we Tested and Use:
Racerstar 2207 BR2207S Green Edition 2500KV 3-6S Brushless Motor
https://www.banggood.com/Racerstar-2...47791920140372
[ Primary ESC ]
FVT LittleBee 20A ESC BLHeli OPTO 2-4S
https://www.banggood.com/FVT-LittleB...47791920140372
+
3A UBEC Module Low Ripple Bluesky Mini Switch-Mode DC BEC 5V 2-6S
https://www.banggood.com/3A-UBEC-Mod...47791920140372
[
...Continue Reading