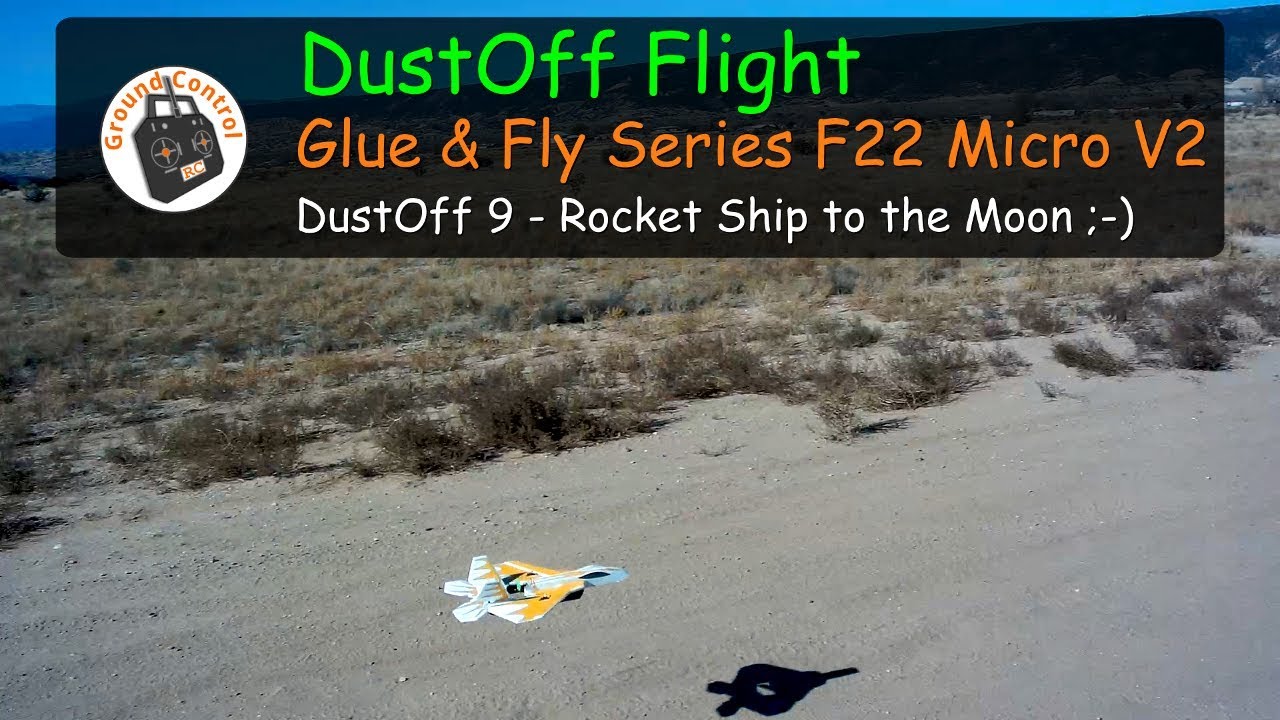 DustOff #9 - "Glue & Fly Series" F22 Micro V2 - Rocket Ship to the Moon ;-)
Here is a link to the Video:
https://www.youtube.com/watch?v=U1tpF_3X9gs
#GroundControlRC #GlueAndFly #ScratchBuildPlanes #F22Micro
Wind was 3mph-5mph (5kmh-8kmh) again and I had some Trim work to do after Centering my Servos.
I had not know about Sub-Trim when I first setup this Micro Parkjet.
After Centering my Servos with Sub-Trim it was time to Trim it out again.
Now, it's all Trimmed out and flies nice and level at cruise speed and the Rolls are completely Axial ;-)
I have absolutely no Trim in the Transmitter at all, it's all Mechanical Trim ;-)
The skill level needed for this Parkjet is Intermediate to Advanced.
Intermediate setup is a 2S Power System with 10 points more Dual-Rate than on a 3S Setup.
Advanced setup is a 3S Power System.
It's very docile on a 2S Power System, Fast & Aerobatic with a 3S Power System.
The GFS F22 Micro V2 Plans are available for Patrons!
https://www.patreon.com/groundcontrolrc
The GFS F22 Micro V1 Plans are available to Youtube Subscribers!
Here is a link to the Plans & Docs:
http://www.groundcontrolrc.com/ftp/g..._docs_rev1.zip
You're going to love it ;-)
You Can Help Support Us By Using Our Affiliate Link To The Product Below. A small commission (At No Cost To You) helps us buy more items to review.
Here are links to the components:
Racerstar Racing Edition BR1407 3500KV 2-3S Brushless Motor
...Continue Reading