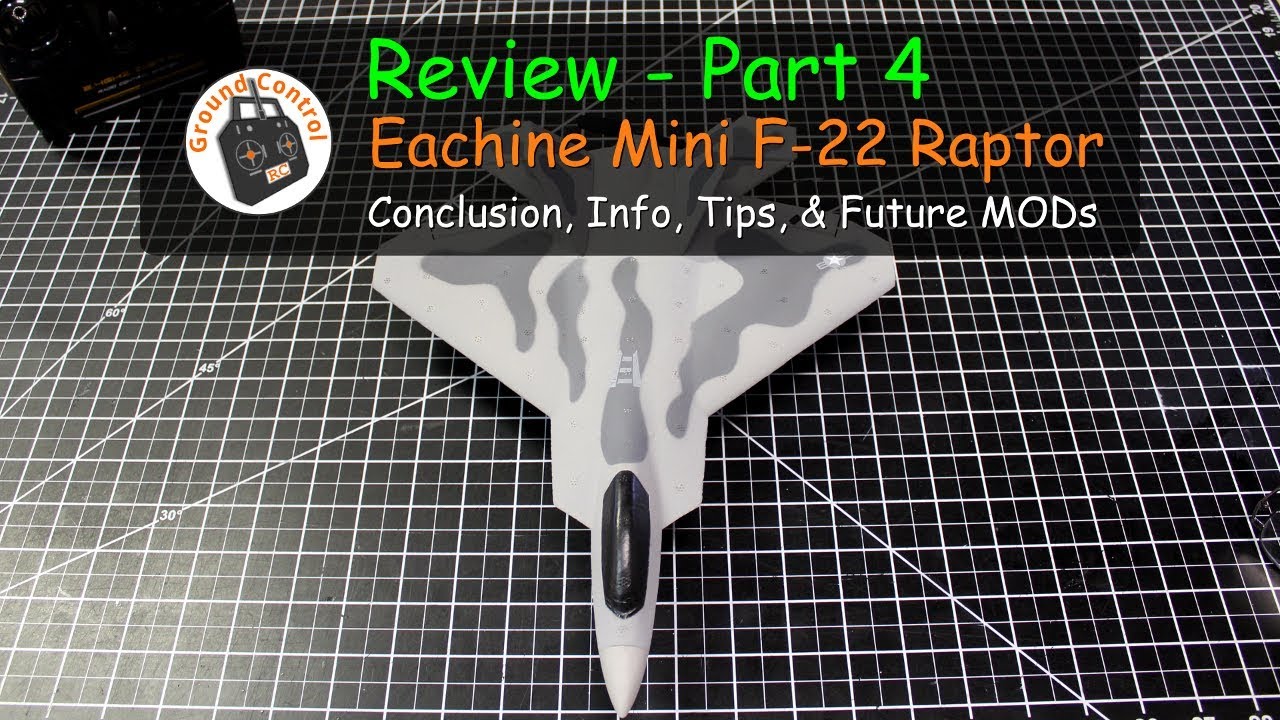 Review Part 4 - Eachine Mini F-22 Raptor - Conclusion, Info, Tips, Future Mods
Here is a link to the Video:
https://www.youtube.com/watch?v=pMYV4GXYZ5E
Eachine Mini F22 Raptor
https://www.banggood.com/custlink/3GDGNioaao
#GroundControlRC #GlueAndFly #ScratchBuildPlanes #Eachine #Mini #F22 #F-22 #Raptor #MiniF22Raptor #Warbird
I have more fun flying Parkjets than anything else so I jumped at the opportunity to review this Eachine Mini F-22 Raptor.
This Parkjet is Courtesy of Banggood!
I think I have performed a fairly thorough Review of this Mini F-22 Parkjet as well as the Mini P-51D Mustang.
After showing nearly all of the features, possitive attributes, and not so possitive attributes, it's time to move forward with some MODs and Testing to get this Parkjet flying the way I want it to fly in Manual Mode.
If you're just looking for a great little Trainer Parkjet to fly in Gyro Mode you have found it ;-)
If you're ready to fly this in Manual Mode and get it flying the way I like to fly Parkjets you may want to re-visit this Channel again in the near future to see where we have taken this Parkjet with stability and performance.
I think most of the MODs and adjustments I want to make to this Plane will also be useful for the Eachine P-51D Mini Mustang ;-)
In this video we also provide some additional info that was not covered in the earlier videos as well as some Tips and where we want to Modify and Tweak this plane.
You Can Help Support Us By
...Continue Reading