Glue & Fly Series - F-22 Mini V3(A) Development Status #2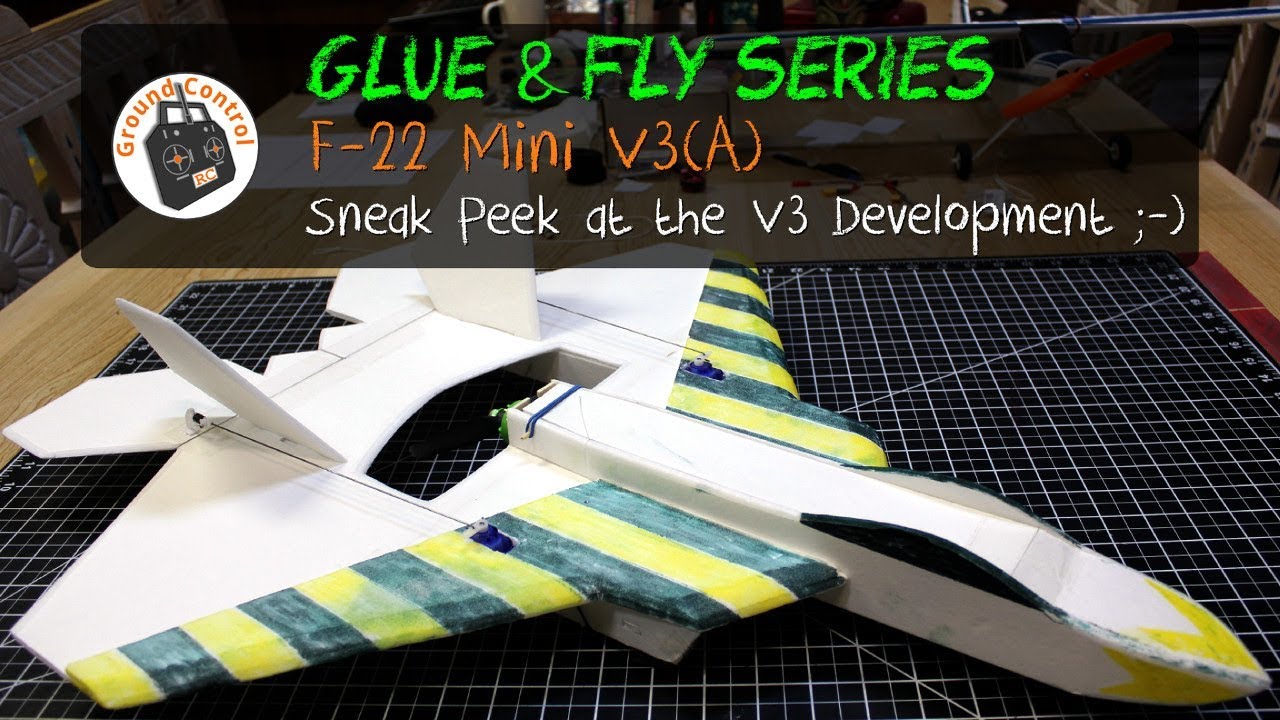 Here is a link to the Video:
https://www.youtube.com/watch?v=kkkojtFLyr0
This Parkjet is assembled and I have two completed flight sessions with this plane.
The Alpha Build is so close to production quality it caught me by surprise ;-)
This Parkjet flies great and the power system is a great match.
It is fast, stable, forgiving, acrobatic, and an absolute blast to fly.
e3Scott has provided so much fantastic feedback on his flight testing with this plane ;-)
He has also provided some great insights and suggestions on needed changes to the plans and the plane.
The information he has given me on how to adjust the Plans to make it much easier and more intuitive for others to build is invaluable.
It has been an honor working with him on this project and I think after the Beta Build we may just have a production ready Parkjet on our hands ;-)
Stay tuned and check out e3Scott's Youtube Channel and Parkjet Blog listed below.
e3Scott's Youtube Channel:
https://www.youtube.com/channel/UCfP...jP9Kjv84ajANVg
Scott's Parkjet Blog:
http://scottsparkjetblog.blogspot.com/
Build, Fly, Crash, Repair, Rinse & Repeat!
Happy Flying!
See Us On Youtube | Patreon | RCGroups | Facebook
https://www.youtube.com/c/GroundControlRC
https://www.patreon.com/groundcontrolrc
https://www.rcgroups.com/forums/member.php?u=754189
https://www.facebook.com/pg/Ground-C...3132721/posts/