Archive for November, 2018
Glue & Fly Series - F-22 Mini V3(A) Development Status #1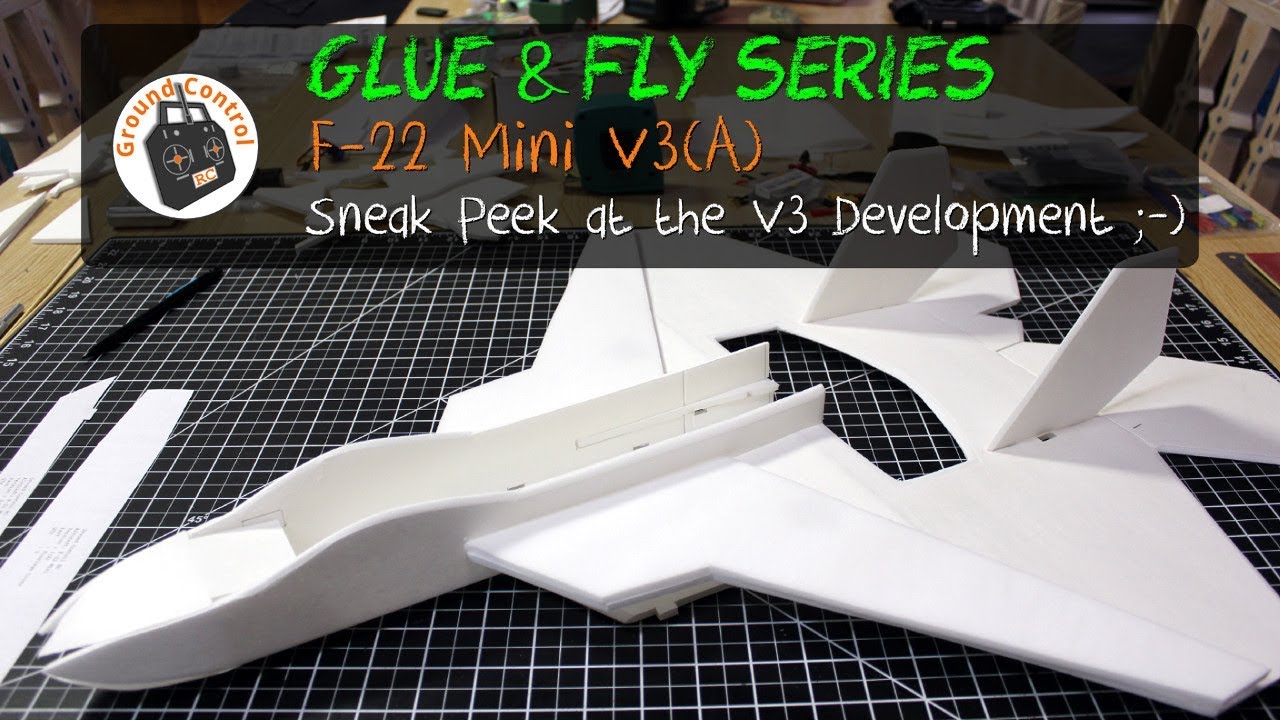 Here is a link to the Video:
https://www.youtube.com/watch?v=uNDTDqLKMOs
Well, for the past month I have been working on the Conception, Planning, and Development of the "Glue & Fly Series" F-22 Mini V3.
I wanted to provide you with a Sneak Peek on the Development Status of this new Parkjet.
This is our Alpha Build as it is the very first build.
I am finally assembling the Parkjet and so I have something to show for my efforts other than a diagram ;-)
I also have a lot of help on this Project from e3Scott!
He is helping with the Development and Flight Testing of this Parkjet and I am so enthusiastic about working with him.
I think with his help this Parkjet is going to be so much better than me doing it alone.
I am providing links to e3Scott's Youtube Channel and Parkjet Blog, so go check it out.
The information he provides will be applicable to all aircraft not just Parkjets.
e3Scott's Youtube Channel:
https://www.youtube.com/channel/UCfP...jP9Kjv84ajANVg
Scott's Parkjet Blog:
http://scottsparkjetblog.blogspot.com/
Build, Fly, Crash, Repair, Rinse & Repeat!
Happy Flying!
See Us On Youtube | Patreon | RCGroups | Facebook
https://www.youtube.com/c/GroundControlRC
https://www.patreon.com/groundcontrolrc
https://www.rcgroups.com/forums/member.php?u=754189
https://www.facebook.com/pg/Ground-C...3132721/posts/