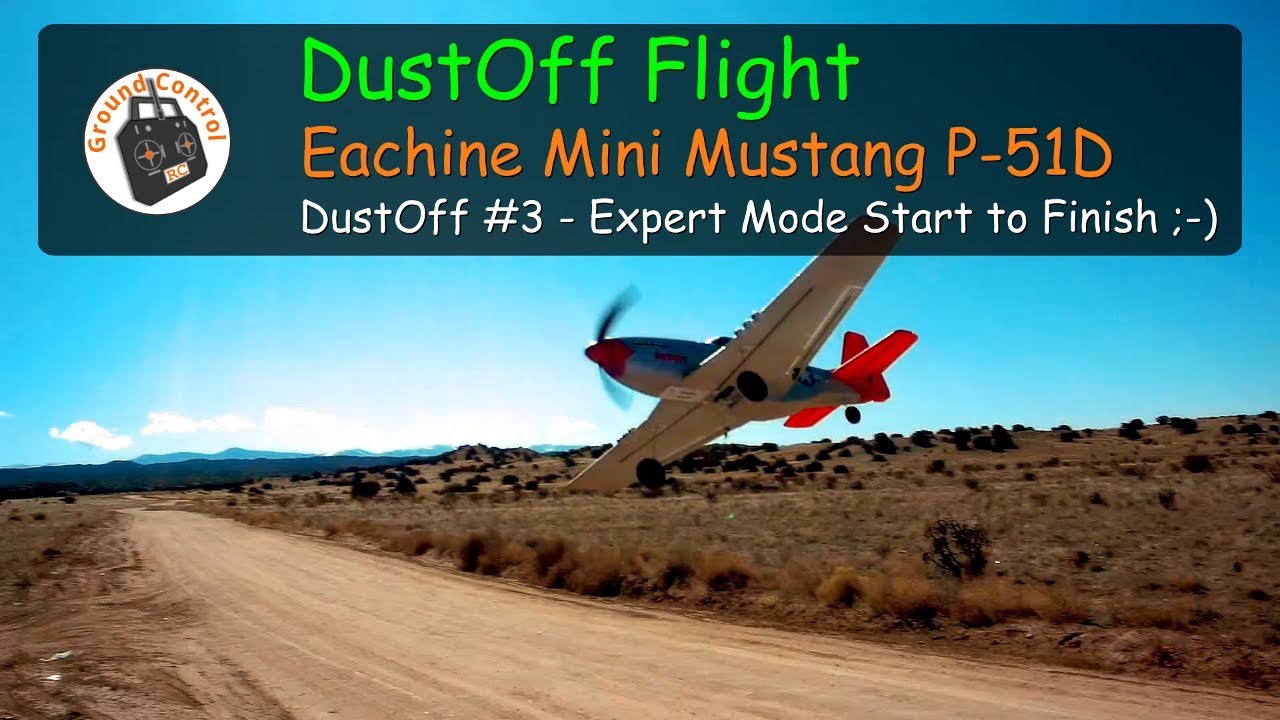 DustOff Flight #3 - Eachine Mini Mustang P51D Warbird RTF Expert Mode in 6-8mph Wind Start to Finish ;-)
Here is a link to the Video:
https://www.youtube.com/watch?v=yUyPuS8nQ1U
Eachine Mini Mustang P51D Warbird RTF P51 P-51
https://www.banggood.com/custlink/vvmDAdvdjk
#GroundControlRC #GlueAndFly #ScratchBuildPlanes #Eachine #MiniMustang #P51D #P51 #Warbird
This Aircraft is courtesy of Banggood!
DustOff Flight #3 in Expert Mode with Wind on the ground of 6-8mph (10-13kph) and I'm guessing 12-16mph (19-26kph) approx. 20 feet up.
I wish I could take off from the ground with this Plane but it's too rough here and it noses over.
It's a bit of a handful in this much Wind and the Wind got strong enough at one point where I could barely turn it back into the Wind ;-)
You Can Help Support Us By Using Our Affiliate Link To The Product Below. A small commission (At No Cost To You) helps us buy more items to review.
Eachine Mini Mustang P51D Warbird RTF P51 P-51
https://www.banggood.com/custlink/vvmDAdvdjk
Spare Parts:
Lipo Battery 1S 360mAh for Eachine Mini Mustang P-51D RC Airplane
https://www.banggood.com/3_7V-360mAh...47791920140372
Brushed Motor 10mm Hollow Cup for Eachine Mini Mustang P-51D RC Airplane
https://www.banggood.com/10mm-Hollow...47791920140372
Prop 130X70mm Propeller Set for Eachine Mini Mustang P-51D RC Airplane
https://www.banggood.com/130X70mm-Pr...47791920140372
Gearbox for Eachine Mini Mustang P-51D RC Airplane
...Continue Reading