My a-4 bounces on landing
Having a hard time landing this jet. I use up the whole runway and drop altitude a few inches at a time to come in as soft as possible - almost like a touch and go without the so much throttle. I keep some throttle until I'm less then a foot off the ground. But as soon as the wheels hit the ground, it'll sometimes bounce up and then float for a foot or two and then nose into the ground, which bends my nose gear, and once broke the nose clean off. Out of 8 flights, I think I've only managed to stick the landing about half the time. I've already replaced the landing gear once with 2mm wire and here is how it sits.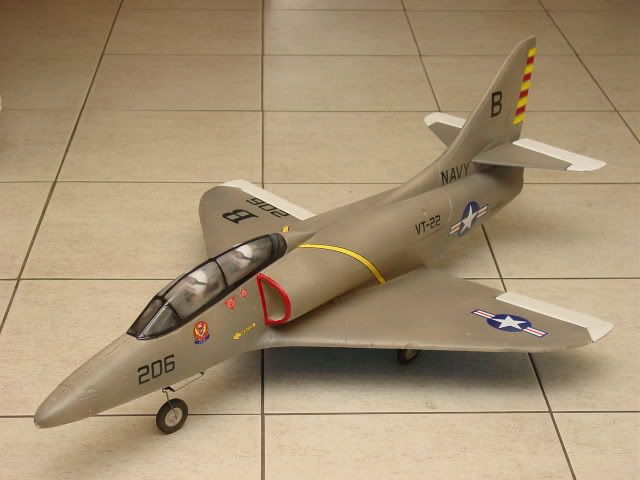 I can touch down soft with no bounce on my edf belly landers. But this jet does have some weight at 1200g or 2.5lbs. Should I do full elevator down as soon as the wheels hit the ground? Or should I make the wing landing gear sit a lot lower then the nose?