The resistors came yesterday and only found time to do so today. Tried out and it was successful to prevent any sparks!
Ok herein revealing the mechanical method on the ESC side!
This is a modification over the pin connector side. What I did was simply use a plier and compress a pair of pin so that it sits shorter than usual, just a little like 3-5mm.
I'm not too worry if it is compressed too much and lose that spring effect because you still have the other parallel pin that will hold the whole set in place. But too much shorten you fear the contact is not perfect. This is about right for the difference to be seen:
So what happen is that the connectors on the battery side (socket) is aligned, not offset. But when it meet the pin side, the top tier will contact the pin side first where the arresting resistor is located. The resistor basically is soldered from the + side on top of the pin connector, and to the + side at the bottom and that continues to power the rest of the ESC +ve.
The resistor timing is determined to be 0.5s and the calculation was taken from
http://scriptasylum.com/rc_speed/nospark.html
I am using a 56 Ohm 0.25W resistor.
Here's another picture from another angle.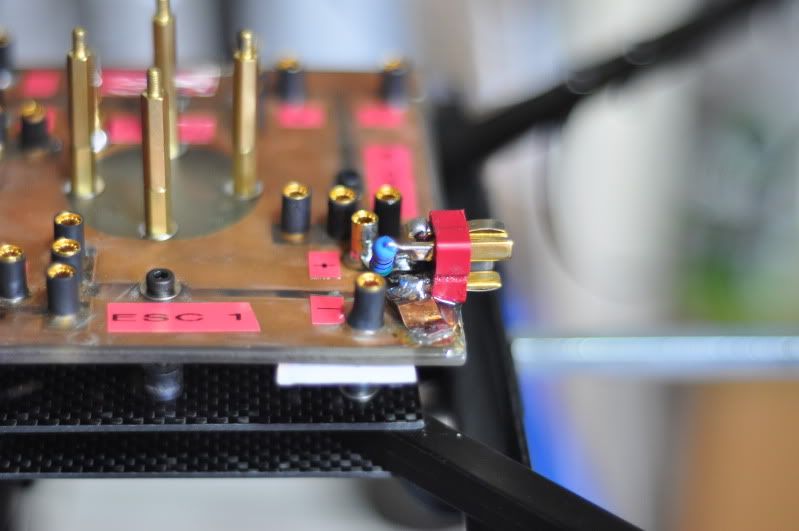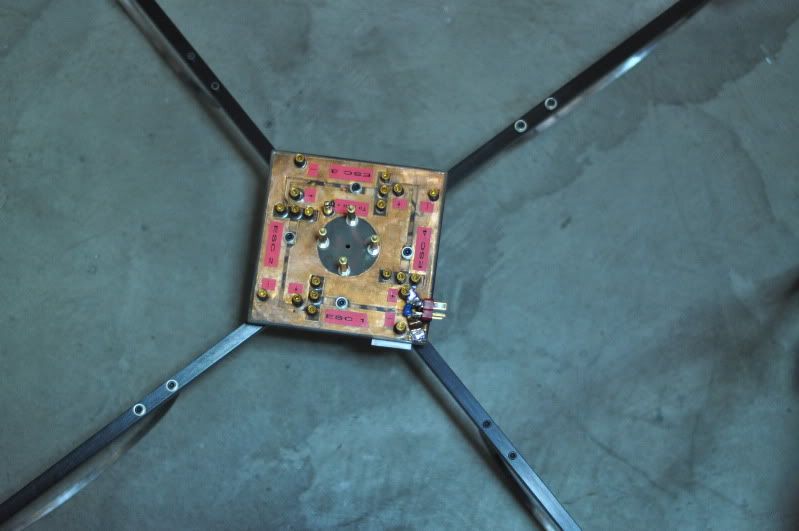 Well this was not the original intention to plug in the battery this way for those who just caught up reading. I have decided to move the battery to the side and thus required a new connection point by the side. And what's more suitable to use the offset connector than the Deans? I do not know of any other connectors that you can push or pull the pins out of the housing socket!