T-Motor 1306 -3100 KV , ESC 6A or +
hey guys,
I'm building a slowflyer, an Old Fogey, i intend to use a motor i have that came with
a 6A ESC soldered to it. The thing is it was powering a 120 -140gr 3D plane,
The old fogey will be from between 165-200 gr depending on wich battery i ll use.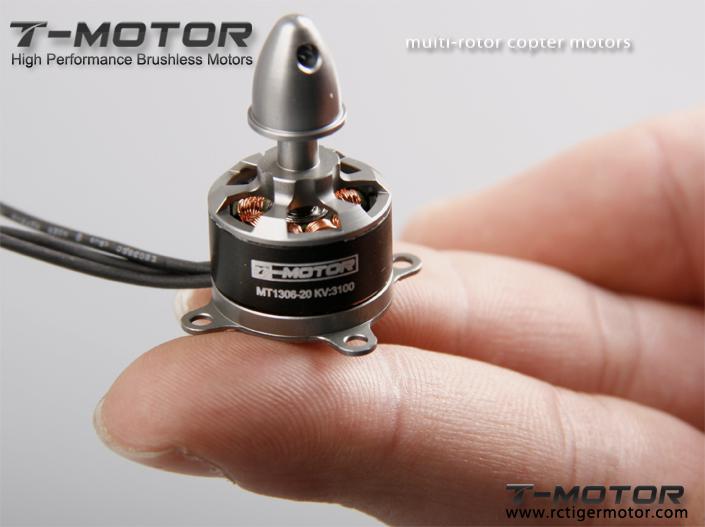 So i was wandering if the the weight increase could burn out the ESC.
That little 2s T-Motor for a weight of 11.g it gives you 44W. I got some Power HD* 12A ESC
that i could use to replace the 6A one. But i would prefer to avoid it,
the wires are fine & i ain't a good
solder
boy lol
( i (L) NATO Forces , no offense ment, just a word game to say i can't use a soldering iron )
i run it on a 30c battery & a 6030 (6x3) prop.
Here's some specs , if U want...
Tiger Motor T-Motor MT Series MT1306-10 3100kv
Tiger motor team developed many series very efficient brushless motors for electric flyers.Motors and
speed controllers are not limited to competition use, and perform exceptionally well in all types of electric RC models.
Specifications
KV................................................ .................................................. ...............3100
Configu ration............................................ .............................................9N12P
Stator Diameter.......................................... .............................................13mm
Stator Length............................................ .................................................6 mm
Shaft Diameter.......................................... ................................................2m m
Motor Dimensions (Dia.*Len)........................................ .........Φ17.7×15mm
Weight(g)......................................... .................................................. ........11.2g
ldle current(10)@10v(A)................................ ...........................................0.2A
No.of Cells(Lipo)....................................... ................................................1-2S
Max Continuous current(A)180S.................................... ............................6A
Max Continuous Power(W)180S...................................... .......................44W
Max. efficiency current........................................... ....................(1.5-4A)>71%
internal resistance........................................ ..........................................62m