HD 2MP Camera Internal
I can hardly tear myself away from this mini drone,
Hubsan X4
RC
quadcopter
. First the streamline integrated body design with HD 2MP camera internal is so perfect that suits my style, I'm always into these tiny cute gadgets with huge functions, I mean 2MP camera, come on, can you believe that such a super HD camera is put inside this
mini quadcopter
? And you don't need to set up an additionally gimbal any more.
High flight LED lamp for comfortable fluent night flight
The gorgeous LED lamps are so shinning like the fireflies when I fly it at night, that's why it wont lose itself wherever it goes, and I can always get the super HD images and videos.
Drop resistance food pad with soft rubber material
These kits are for drop resistance and safe landing certainly. You never know how many copters I have broken including crashing to hard stuffs and rudely landing and so on. But this
Hubsan X4
drone wont break my heart anymore I guess, coz of this safe guaranteed rubber foot pad.
2.4G controller with comfortable grip sense provide 100m control distance
Unlike most hulky controllers, this controller just looks like an indoor game controller for guys who plays so familiarly with whatever web games, now here's the time for us to play the real games by controlling under the sky !
Video Recording:
1, Stick the SD card before power on, 4G above memory SD card will be better for storing the video file.
2, Notice the front back line while connecting the power line, red to red and black to black.
3, Press the video recording button
Indicator lamp instruction:
a), storage module blue light keeps working, indicates no video recording.
b), storage module red light keeps flashing, indicates video recording is working.
c), red light and blue light flash alternately, indicates the SD card is full or broken.
Note: Press the video recording button again for saving once finish the video recording, stick out the SD card only after power off.
Power Charging:
1, Red lamp on USB port lighting while charging, lighting off while full of charging.
2. USB Charger can also be connected with the car USB socket besides with the smart phones.
3. USB voltage: +5 ±0.5V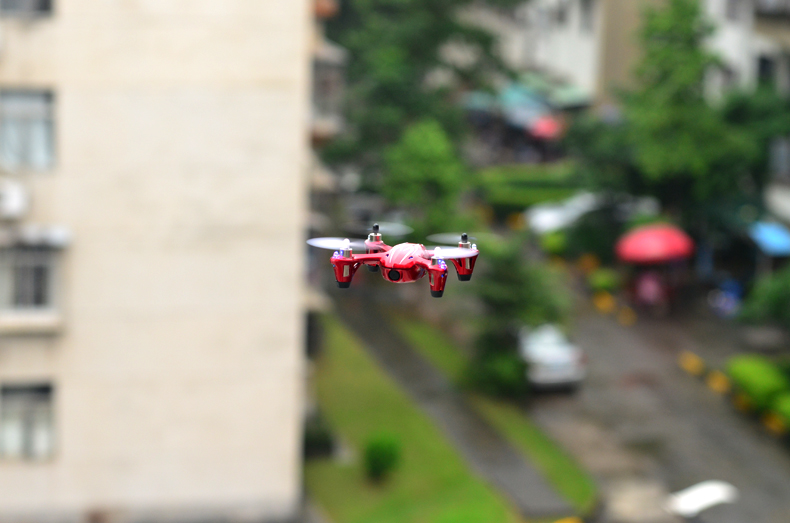 Hubsan X4
H107C Features:
•New hubsan x4 h107c
RC quadcopter
with 2MP Camera
•Latest 6-axis flight control system with adjustable gyro sensitivity
•Permits super stable flight
•Lightweight airframe with nice durability
•4-ways flip (left,right,forward,backward)
•USB charging cable allows to charge by computer.
•Flying both indoor and outdoor ability
Hubsan X4
H107C Specification:
Item No.
H107C
Item Name:
The
Hubsan X4
Motor (x4):
Coreless Motor
Frequency:
2.4GHz
Battery:
3.7V 380mAh
Flight time:
around 7 minutes
Charging time:
40 minutes
Transmitter:
2.4Ghz 4 channels
Camera:
2 MP
Video recording module
included
Memory card:
Micro SDHC(not included)
Package Includes:
•1 *
Hubsan X4
H107C 2MP
RC quadcopter
•1 * Transmitter
•1 * 3.7V 380mAh Battery
•1 * Charging cable
•4 * Blades