Quote:
Originally Posted by
BillieBricks

Hey Guys,
In the last few weeks I've been flying with my instructor and (with the help of the APM) even got to land the plane
Everytime I went flying I put an extra part inside the plane and after some trimming and adjusting the APM I got some successful flights
From left to right...APM, 8ch receiver and Airspeed sensor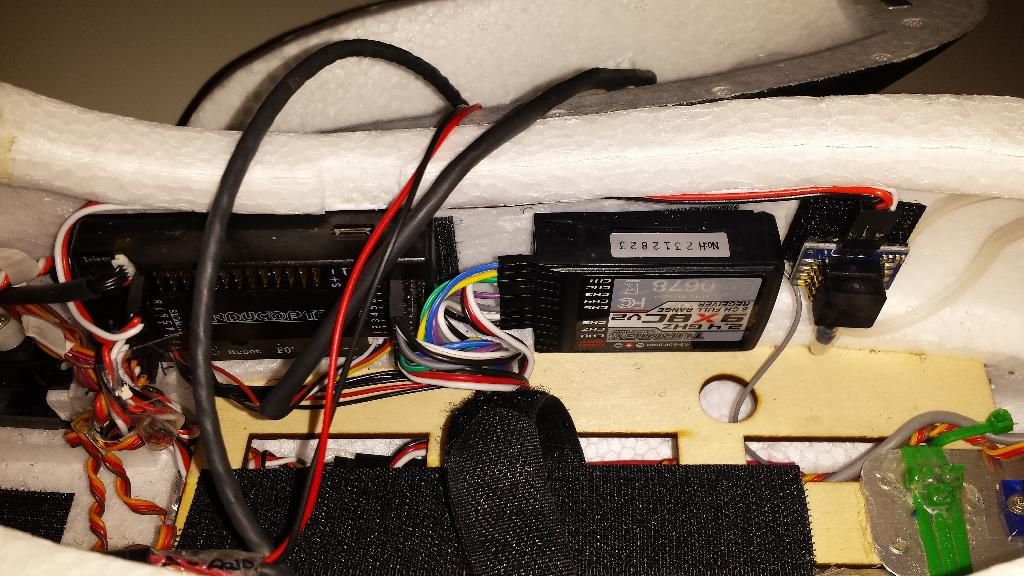 Inside the canopy are the vtx and GPS modules...
Voltage/Amp sensor
Stock ESC, Telemetry module and Minim OSD. The latter doesn't work, but opened a case with HK and they promised me they would send a replacement. After I showed them a movie of the plain grey screen it produces...
Today got to do the finishing touches on my Sky Eye...The pan and tilt which I made myself because non of the commercial ones where small enough to fit inside the dome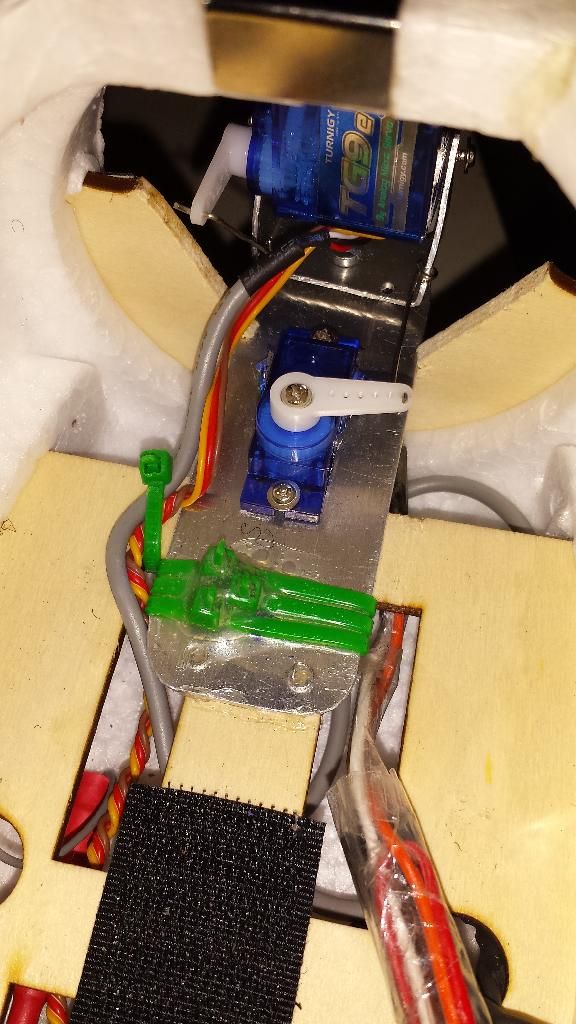 I also made two clips...One without the dome.
https://www.youtube.com/watch?v=BdnTi80Gr2E
And one with...
https://www.youtube.com/watch?v=u0lbMhtVGEw
I have to say, that is a great set up, really neat. A couple of things I would look at though.
1. Remove the magnets on the canopy, they will interfere with the APM2.5 compass, which could lead to disaster. Tape down the canopy.
2. Watch your fpv antenna for interference, it is close to the engine (like mine)