Ok, so I have made some progress on the Tiffy. This plane is driving me demented and I needed the help of a mate to add a new perspective on it. As it is, we managed to do some tweaking to get it in a state closer to airborne.
Here are some pics. As you can see I have mounted EVERYTHING as far forward as possible to eliminate need for too much weight, but it will STILL require some I am sure.
In this pic, you can see the hole I cut behind the firewall. The gear and ign batteries are attached to the firewall in the lower right of the pic. You can see the venturi stack poking into the area behind the firewall. On the left is the gear and ign switches, charging jacks and fuel dot. The Rx is mounted on a plate above the frontal area. I have some concerns with it so close to the ign, but the thing has run with no apparent glitching.
In the next pic, I built a basic hatch for access to charging fuelling and to install the avionics pack before flight. The avionics pack will just install on the inside of the hatch. It is a 'hatchet' job (see what I did there, lol) and will be improved once I know it flies. The cowl is not mounted, just placed.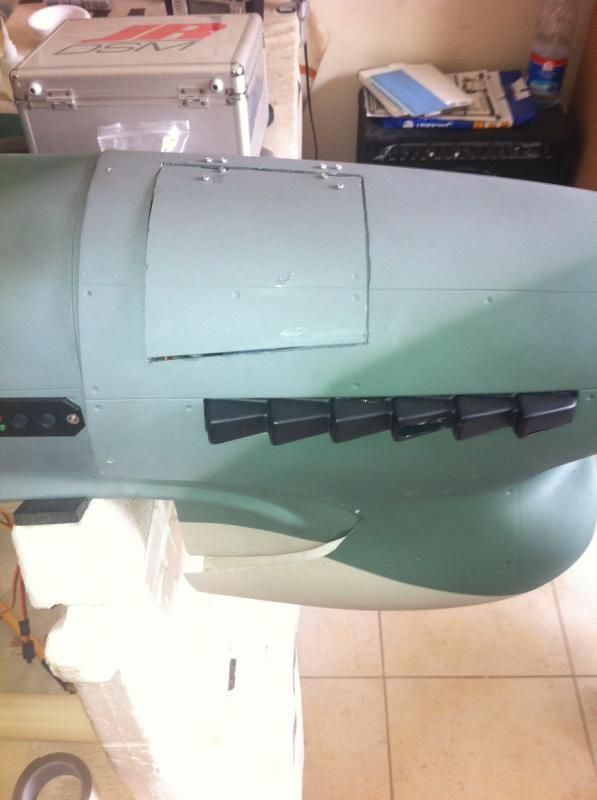 Here is a view with the access hatch open for remedial works. The firewall will also have a mount inside the hatch to the right so that the cowl has a resting platform in order to reduce strain on the cowl mounting screws. More to come.....when, I don't know....