48" EXTREMEFLIGHT EXRA 300exp repair
Hi all. Sharing a repair done for flazo. This plane was repaired previously about a year ago to replace its motor box and battery tray. This repair was for the gear.
Removed covering to see extent of damage.
Gear plate and half bulkhead would have to be replaced as both badly broken.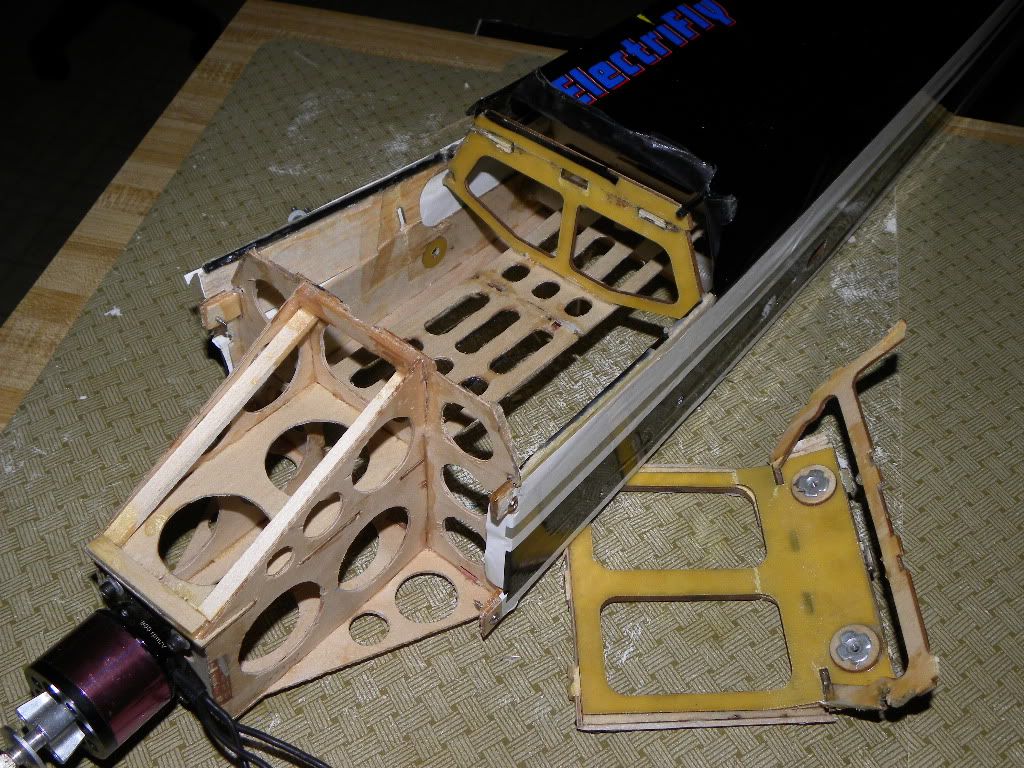 Some damage to the side as well.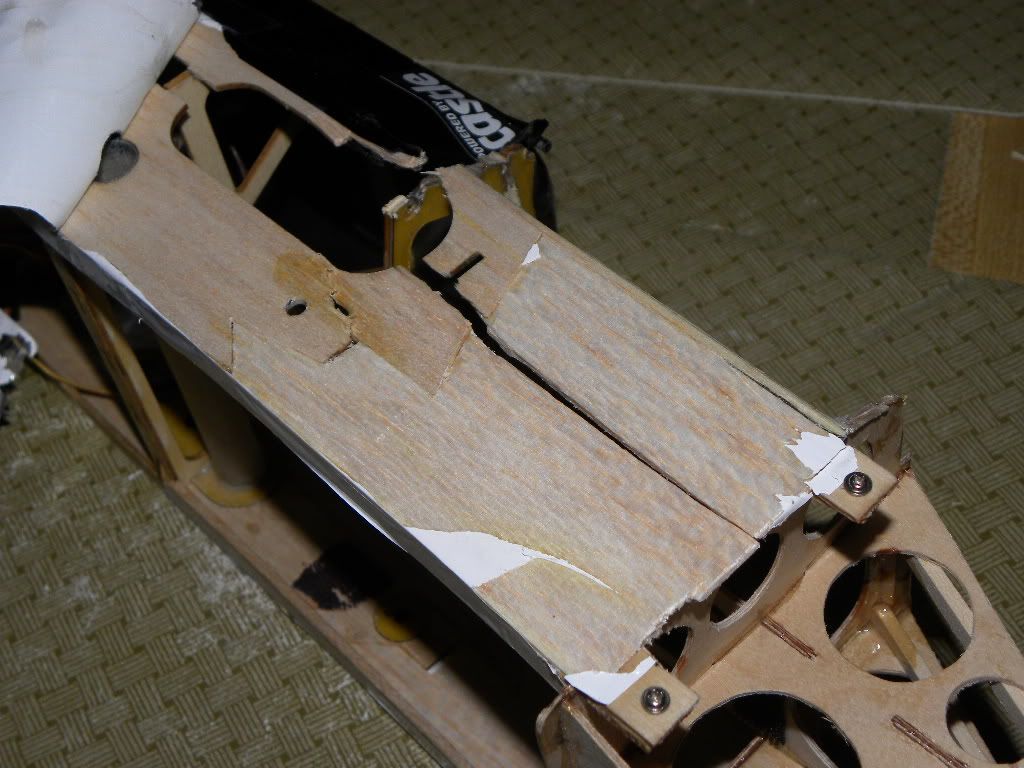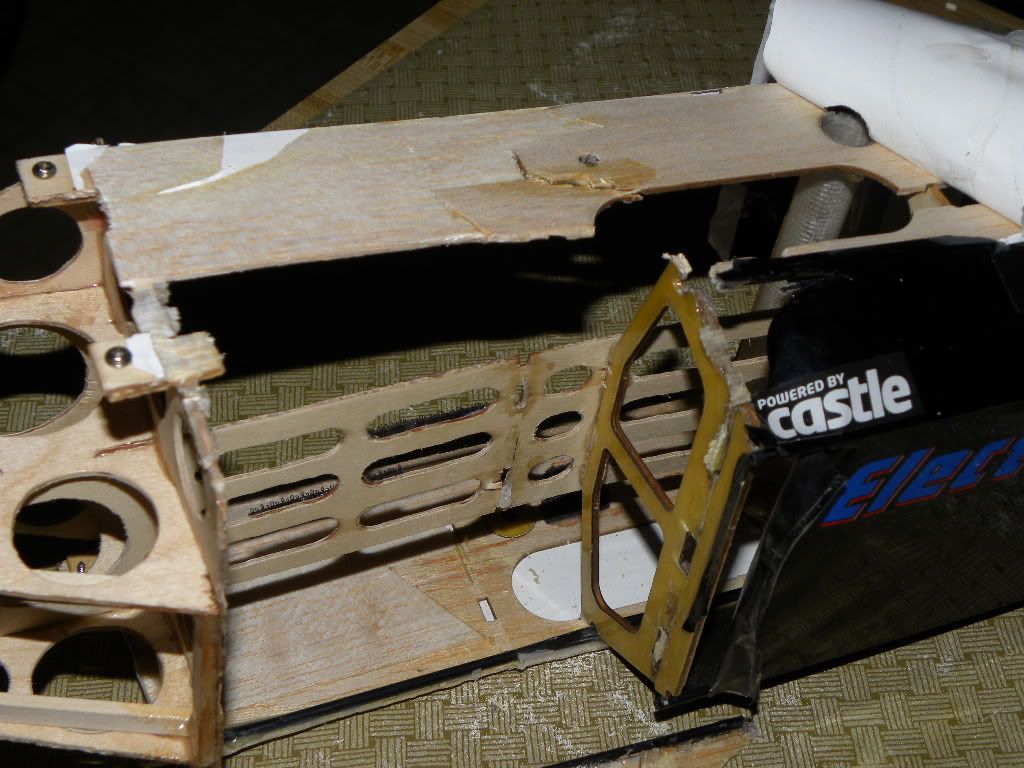 Templates cut for the required parts from card stock.
After rough cutting, checked fit.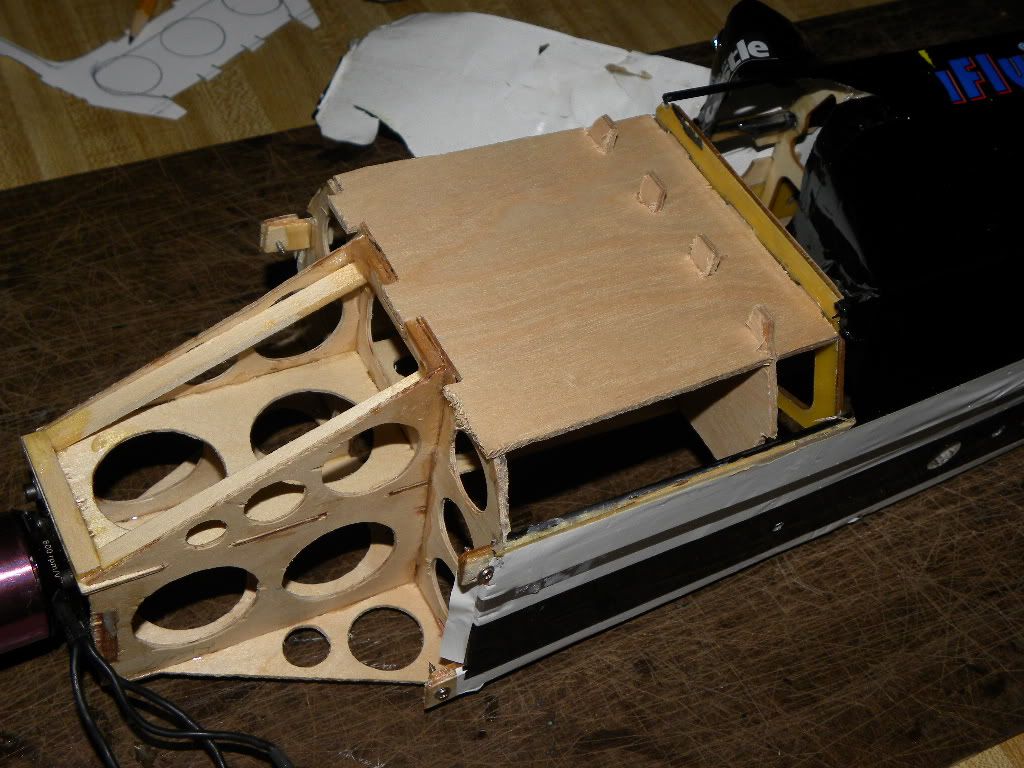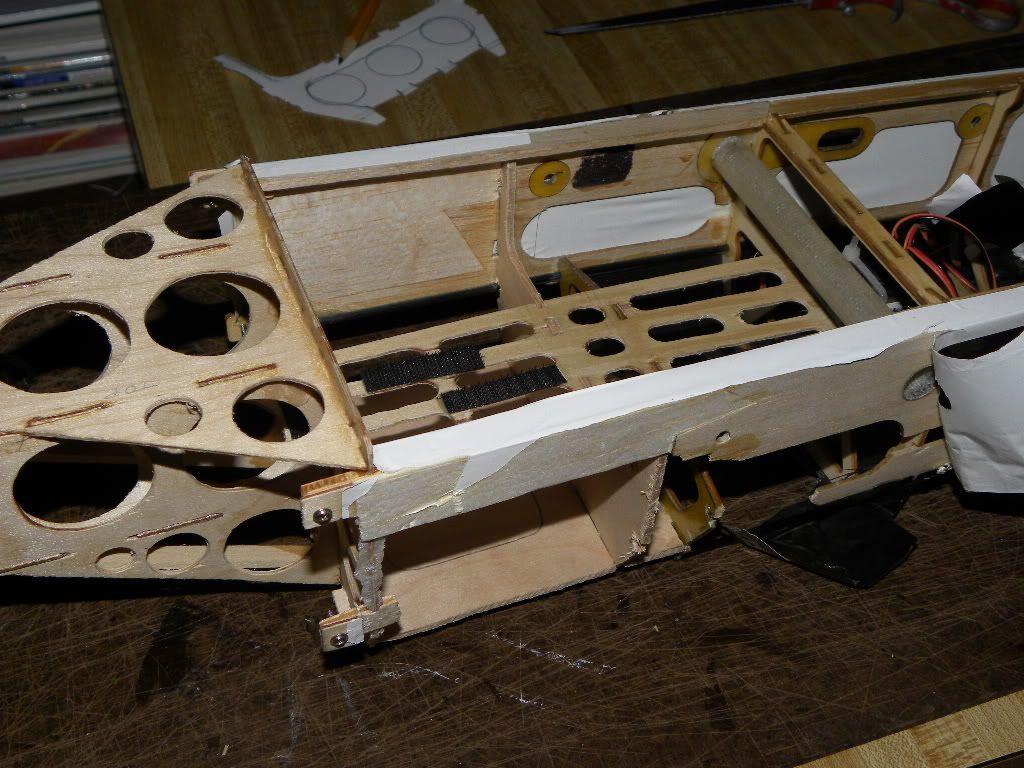 Final prep of the pieces and epoxied onto model with clamps. All other glue from the broken area are removed as well.
Using the gear, drilled new holes and attached the gear nutplates.
Added balsa skin for cosmetics and monokoted to match.
Safe flying.
Shaz-