I am not sure how many thrust that you able to get from GWS EDF75 with other motors?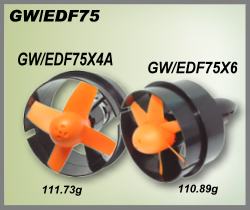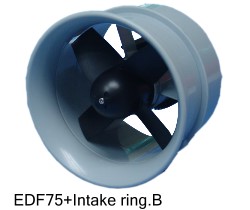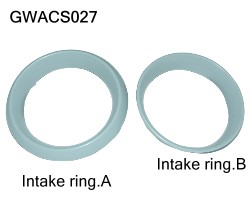 But, I like to tell you how GWS EDF75 recently had tested with proto type brushless outrunner motor to get such result:
EDF75 4 blades: 1728g at 5 cells 81A ( 1498W ) 3260KV
EDF75 4 blades: 1180g at 4 cells 50.2A ( 743W ) KV=?
Any one here may be even already got better test datas when to be with other motors?
Hope this increasing of speed and thrust will bring GWS EDF75 powered models up grade GWS EDF75 powered models performance a lot!
However, need to be careful not to bent the wings!
May be addtional or stronger wing support will be needed?