5th Annual Cumberland Spring Soar for Fun
Date: March 20 - 24, 2014
We have a five day weather window, so we hope for at least one great day. The last four years have given us four to five great days in a row...will our luck hold?
You will have to come and see!
* As always, all manner of sailplanes are welcome...DLG to Giant Scale
* We will have tugs to aerotow everything from small foamies to giant scale
* If conditions allow, a winch w/ retriever is available.
* Weather conditions will dictate style of flying, so bring everything...slopers to floaters, foamies to giant scale.
* Landing fee is $10.00/day or $30.00 max. (Why come for just one day when the best deal is for all five).
Location:
* The HighPoint Aviation Airfield atop Knobley Mountain three miles south of Cumberland, MD in West Virginia.
* Visit our website at:
www.highpoint-aviation.org
Recommended places to stay:
Fairfield Inn and Suites
http://www.marriott.com/hotels/trave...es-cumberland/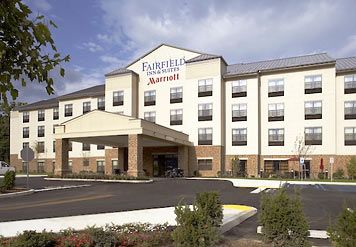 Comfort Inn & Suites:
http://www.comfortinn.com/hotel-lavale-maryland-MD145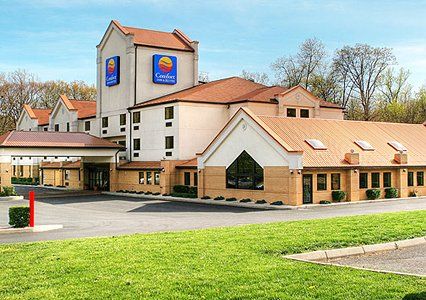 Directions to the HighPoint Aviation Airfield:
GPS data for airfield:
Latitude: North 39° 34.872' Longitude: West 78° 48.230'
GPS data for intersection of WV Route 28 and Crestwood Loop:
Latitude: North 39° 34.941' Longitude: West 78° 47.134'
* From I-68 (on the crosstown bridge over Cumberland) take the Industrial Boulevard exit.
* As you enter onto Industrial Boulevard, stay in the right lane because in a short distance you will exit onto Canal Parkway.
* Canal Parkway will take you across the Potomac River into Wiley Ford, WV where it becomes WV Route 28.
*Travel south on WV Route 28 for three miles to the first intersection with Crestwood Loop (Crestwood Loop intersects with WV Route 28 in two places that are about 1/4 mile apart).
* From this point, follow the pointer signs that says "SOAR" The road up to the airfield is an unpaved mountain road with many turns and steep grades, so be prepared. Have all of your cargo secured so it will not get damaged.
Food & Facilities:
* The local CAMS Club will provide a lunch concession each day. Lunch will be served at about 1:00pm.
* Bring what snacks and drinks you will consume the rest of the day and please take your empty wrappers and bottles with you because there is no trash removal service available for the airfield.
* There are port-a-pot facilities on site. Camping is allowed, but there is no 110AC or running water.
* Bring layers of clothing because the temperature can vary widely over the same day. We have seen daytime lows in the 40's and highs in the 80's. Don't forget sunblock and skin lotion, because we don't want you to go home with sun and wind burn after being outside all day.