Web Videos: P-61s, P-38s, Banshees, Apache dive bombers, evading capture, Blitzkrieg
Zeno's Warbird Video Drive-In September 2013 Newsletter
Hello RC Warbirders --
You are invited to drop by Zeno's Warbird Video Drive-In
http://www.zenoswarbirdvideos.com
to view our September selection of eight exciting aviation streaming over the Web in broadband
As always, all of the videos showing on our web site are for your free viewing pleasure. Please help "spread the word" by liking us on Facebook!
Now showing in September "At the Matinee" at Zeno's Drive-In Free admission!
http://www.zenoswarbirdvideos.com/MATINEE.html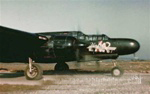 * Northrop P-61 Black Widow Night Fighters in Color 1945 (Digitally Restored) NEW Very rare color P-61 night fighter footage shot at the end of World War II. This is an original documentary I put together from unedited, silent archival film. See the 422nd NFS operating out of Florennes, Belgium, where you'll get an up close look at P-61 "No Nothin II." Then you'll move on to the Pacific and the island of Saipan, where you'll see legendary 548th NFS P-61 "Bat Outta Hells." One the highlights of this program is P-61 gun camera film showing a night attack with bombs, rockets and 20mm cannon

* Back Door Gang P-38s 430th FS Color Scrapbook, on the prowl over Germany Restored Color. Exclusive Production - One of our most popular videos! I created this original documentary from undocumented, unedited, silent archival footage. Where possible, I identified the pilots shown. Color film of P-38s in action is very rare. Newly discovered color film of the 430th FS, 474th FG, 9th Air Force. From the get go, the 474th was configured as a ground attack unit, but they also provided bomber escort and level bombing, led by Norden bomb sight equipped "Droop Snoots," which are shown here.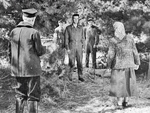 * EVASION Evading capture for downed US Airmen 1950 NEW! As the Cold War heated up in the late 1940s, the prospect of being shot down on a reconnaissance mission over Eastern Europe became real. The US Air Force put together this dramatic training film, shot in Hollywood "film noire" espionage adventure style, to teach downed airmen how to make their way home out of hostile territory. All the capture evasion skills learned during World War 2 are put to good use, along with lessons learned by the CIA on how to operate in Eastern Europe.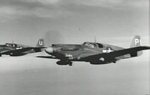 * A-36 Apache dive bombers attack near Rome 1944 - Restored NEW! "Air Attacks Against Italy" shows exciting from the cockpit views of USAAF A-36 dive bomber bombing & strafing attacks near Rome in 1944. This is a short film, but it's nonstop action! Some of the best footage of US dive bombing attacks you will find anywhere. The A-36 Apache (aka "The Invader") was the Allison engined ground attack version of the P-51 Mustang, equipped with dive brakes and 20mm cannon.
* The AAF Report: Hap Arnold reports on worldwide US Air Force operations 1944 - Restored The AAF Report is an in depth film presentation on the state of the Army Air Force prepared by the Office of Strategic Services (forerunner to the C.I.A.) and delivered to the American people by Air Force C-in-C General Hap Arnold in early 1944. We know of no better picture of the organization and operation of the US Air Force in the midst of World War 2.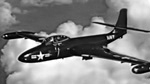 * Meet the McDonnell F2H Banshee US Navy Jet Fighter 1948 NEW! Produced by McDonnell Aircraft, this film served as an introduction to their newest jet, the FH2, and details it's numerous improvements over the companies first jet fighter, the FH-1 Phantom. You'll get a walk-around of the aircraft and see her doing spectacular aerobatics.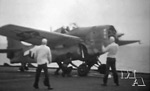 * Catapulting off a World War 2 Aircraft Carrier US Navy - 1944 Small World War II aircraft carriers depended on their catapults to operate aircraft. This unique film offers a rare look at how US Navy carrier crews were trained to operate catapults to launch aircraft, even from very short decks.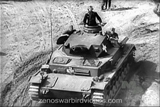 * Blitzkrieg: The German Invasion of Poland 1939 (Restored) NEW! During World War 2 German combat footage on the invasion of Poland was assembled by the US Army Signal Corps with English narration to show revolutionary Blitzkrieg tactics to the US Army. Excellent footage seen nowhere else.
We also show 1940-45 vintage WWII Army & Navy films and pilot's manuals on how to fly the F4U, F6F, P-38, P-39, P-40, P-47, P-51, P-61, TBF/TBM, AT-6/SNJ, B-17, B-24, B-25, A-20, A-26, B-26, B-29, and Stearman N2S. Alert! - don't miss the F-86, B-47 & B-58!
Zeno
Zeno's Warbird Video Drive-In
World War II Aviation Videos Playing Online 24/7
http://www.zenoswarbirdvideos.com
Now on Twitter @ZenosWarbirds
Web Videos: P-61s, P-38s, Banshees, Apache dive bombers, evading capture, Blitzkrieg & more