how will you finish this plane?
I'm gonna order this 30cc red/yellow plane.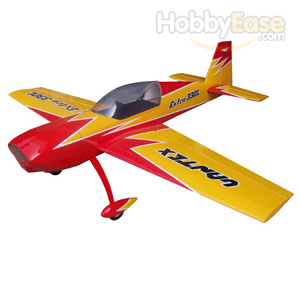 It's 10% discount right now. Very good price and looks awesome. But it's only airframe.
What engine will use on it? As the suggested engines is " 26-35cc Gas or 1.50-2.10 Glow". And props, any suggestion on it? If you ever flied this plane, suggestions are greatly appreciated.
the plane link:
http://www.hobbyease.com/extra-330l-73-30cc-p181.html
Thanks
Ramos