Everything here is brand new! Bought this tried it out but don't like helis!
For sale or Trade
Priority is a radio!!
Radio Radio Radio!
Msg me any offers
Post here first!
Features
Hp6Dsm trans
2.4ghr dsm2 microlite parkflyer receiver
3-eflrds75h servos
3s 1000 mah lipo pack and DC charger
Heading lock and standard rate gyro-eflrg110hl
2-1 control unit, 8 amp heli brushless ESC and mixer
3900kv brushless motor!
Condition is brand new just had plans to build a plane with it!!
Just want to trade this for a nice radio! Dx JR Air just offer up! Thanks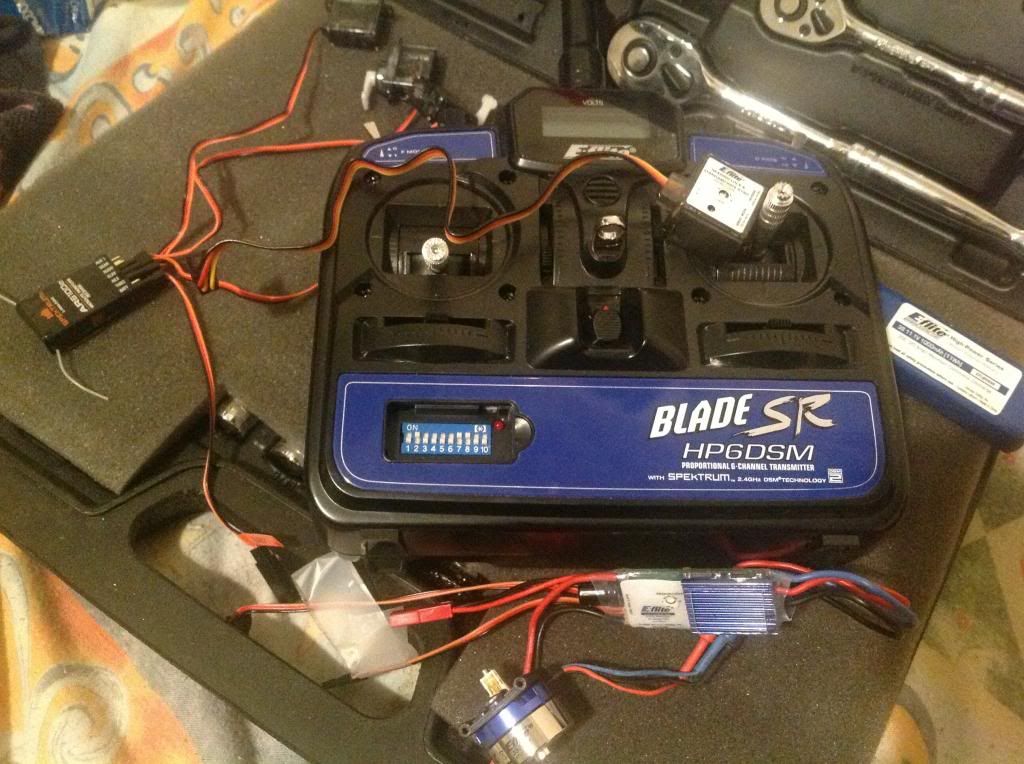 [/URL]