I needed some custom center plates cut as I felt what was available was not big enough.
All maxing out at 230mm diameter.
Not to mention rather expensive in some cases.
http://www.quadrocopter.com/CineStar...ate_p_458.html
Also a bit worried about the lack of material.
Came across rccut while search the forums.
He has posted under two users
welch (active)
http://www.rcgroups.com/forums/member.php?u=378077
composites
http://www.rcgroups.com/forums/member.php?u=382764
Enquiries started 17 Nov.
After much back and forth we got a workable drawing and price.
Payment made 26th.
Part arrived today. 7 working days.
Drew up in CorelDraw.
Can be used as a Quad/Hex/Octo.
Holes spaced for Rusty's clamps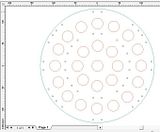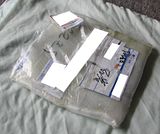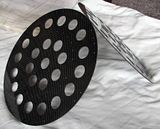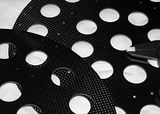 Compared to a DJI F550 plate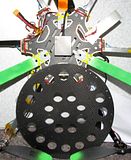 Compared to one of Rusty's plates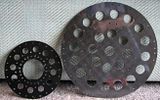 126g each
Communication was difficult due to the language barrier.
Drawings need to be at least Autocad 2006 version DWG/DXF
Finish is good.
Holes have no visible stepping.
Dimensions are spot on.
Cost?
us$125 including EMS shipping for
2x 260mm plates, 2mm CF
I will use their services again
edit: Waiting on more parts before I can start the build.