Original thread here,
http://www.rcgroups.com/forums/showthread.php?t=1888757
So I opted a Fatshark Predator Goggle for the main reason of convenience, because I've got only 2 hands to bring my fpv gears to the field. A goggle like Fatshark could be strapped on my head while exiting the car.
Since then i never had the mishap of dropping my radio tx into the drain when i ran out of hand.
I also purchased the set of dioptic lens but i have astigmatism and both my eyes have different prescription so those lens somehow don't match my eyes quite well so I still get blurry image.
And none of the local optic shop would be able to custom the lens for us because the lens size required for the fatshark is simply too small for the trimming machine to clamp on.
After months of searching for solution, a good friend who runs an optic shop suggested this.
Is to purchase the original uncut version of the spectacle lens/glass and cut it myself!This is how it looks like, that glass you are wearing was from these!
Sorry. Picture shown is after i cut.
So before you cut, get the measurement first. Depending on your lens thickness and how you would want to fit it. The following pictures may explain better.
According to the measurement you got, lay 2 layers of masking tape on it as a guide. That made it so much easier to cut and protect your lens as well.
Remember to * wear a mask(they release super fine powder!) * cut very slowly! * use a fine saw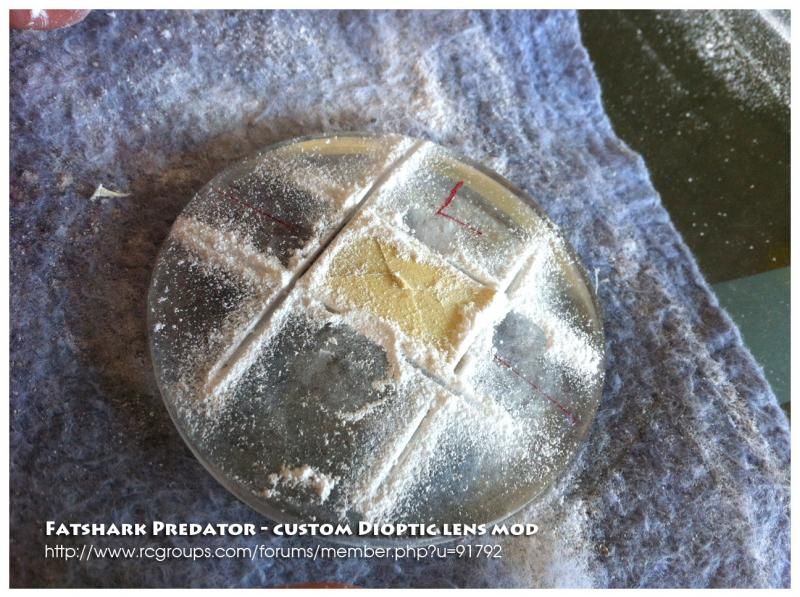 And here's the
...Continue Reading