I yanked out the landing gear which ripped out the LG plate and broke the first three formers and some other stuff. I was about to order a new fuse, but then decided to try the motorbox replacement after I found out in included all the parts I needed. So here are the pics, and I'll be adding some detail to the pics later. Still waiting an a spinner and wheel pants.
...Continue Reading
When I saw this one hit the market I knew I had to have one. Yes, that's a very cliché line, but it's true. And now that I have few flights on it, I'm even more excited about it. It's the largest electric plane I've owned to date, and in my opinion it's the perfect size. It flies like a large plane, yet fit into my Mazda3 very easily.
Specs:
Scorpion 4025-16 Motor
Castle Creations Ice 100 ESC
Xoar 18x8 Prop
Hitec HS-985MG servos
Flightmax 4S 4000 20C x 2 for 8S
Futaba 12FG Radio
Futaba R617FS Receiver
High Def Video
(Right click, save as)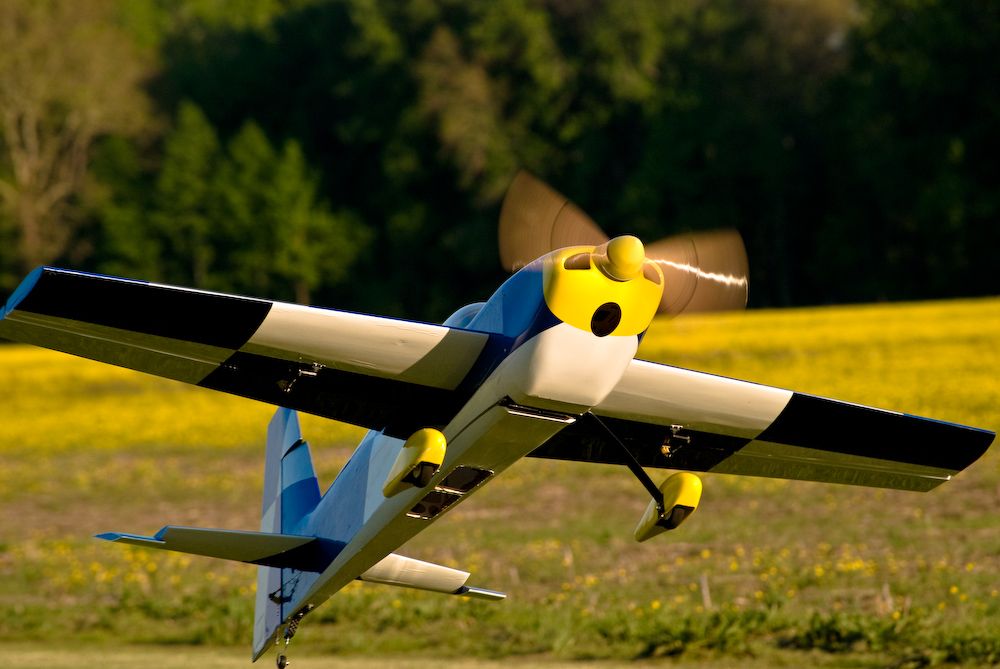 Both packs installed!
...Continue Reading
I figured I should put up some of the aerial videos I've done. I'm working on making my AP platform a little more solid, and should be posting up more videos soon. Anyhow, enjoy!
First, a self portrait.
Newest one....Deltaville, Va.
Same location as the video right below this, but sunny!
...Continue Reading
Okay, so I've been asked many times what the meaning of my screenname is, and now I'm going to explain. Safety Hawk was an old joke punk rock band from back in the day when most punk rock bands were sporting mohawks. A safety hawk was a mohawk that was not spiked up with glue or whatever, and therefore could not poke your eye out while in the mosh pit.