UMX Spitfire with AS3X
1SQ Vcam with nano QX FC

Flip FPV quad is done!
New UMX's this year both with AS3X
Mig 15 EDF
Beast 3D

New Heli's
Blade MCPX-BL
Blade MCPX
Blade Nano CPX - 3 of them
Blade MSR-X
Blade MSR
Blade mCX2


New FPV Quad
Flip-FPV camo + Naza V2 + GPS = Goodness
Just got the Naza V2 + GPS installed... Works great
Stared 2013 off right... DX8 with AR8000/AR600/AR600/AR400 and telemetry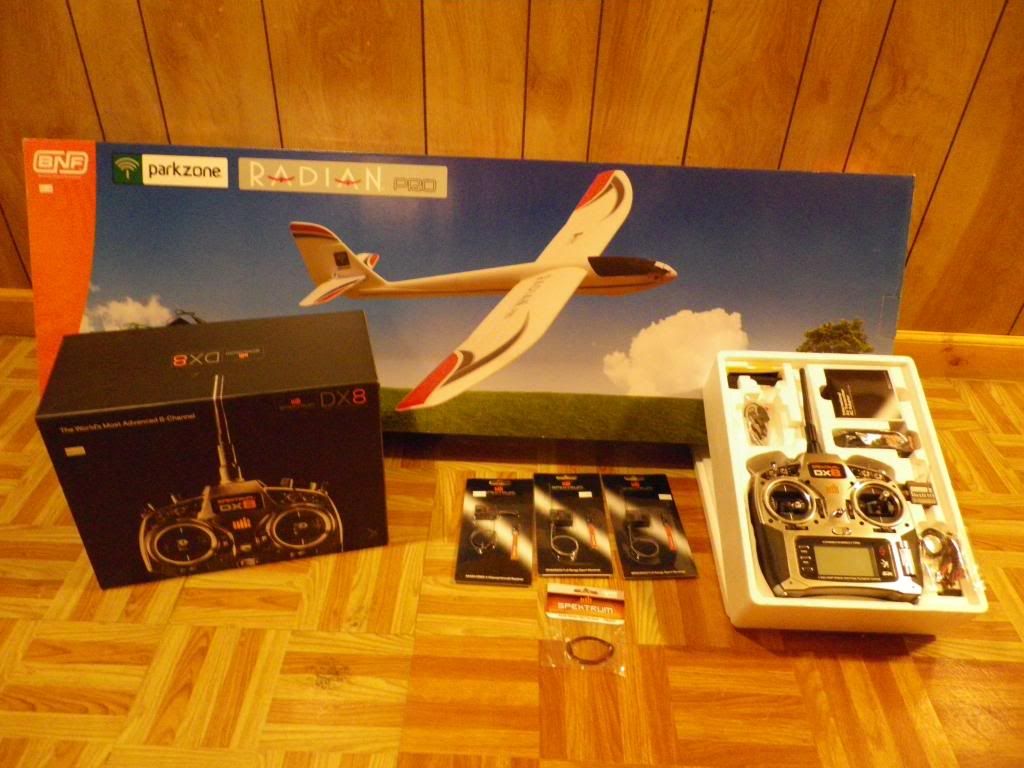 [/URL]
Also picked up a Radian Pro
I have Losi Madness!!!
I bought a few new RC cars this spring, I am also doing my rc dirt track in my yard for 1/24 ~ 1/18 scale
Brushless 1/24 scale Losi SCT I bought two of these, they rock
Brushless 1/24 scale Losi Rally I bought two of these, they rock also, but ground clearance could be an issue on rough terrain.
Losi Trail Trekker, by far the coolest micro climber, I got 2 of these also, I have created a few courses and should get some pictures uploaded.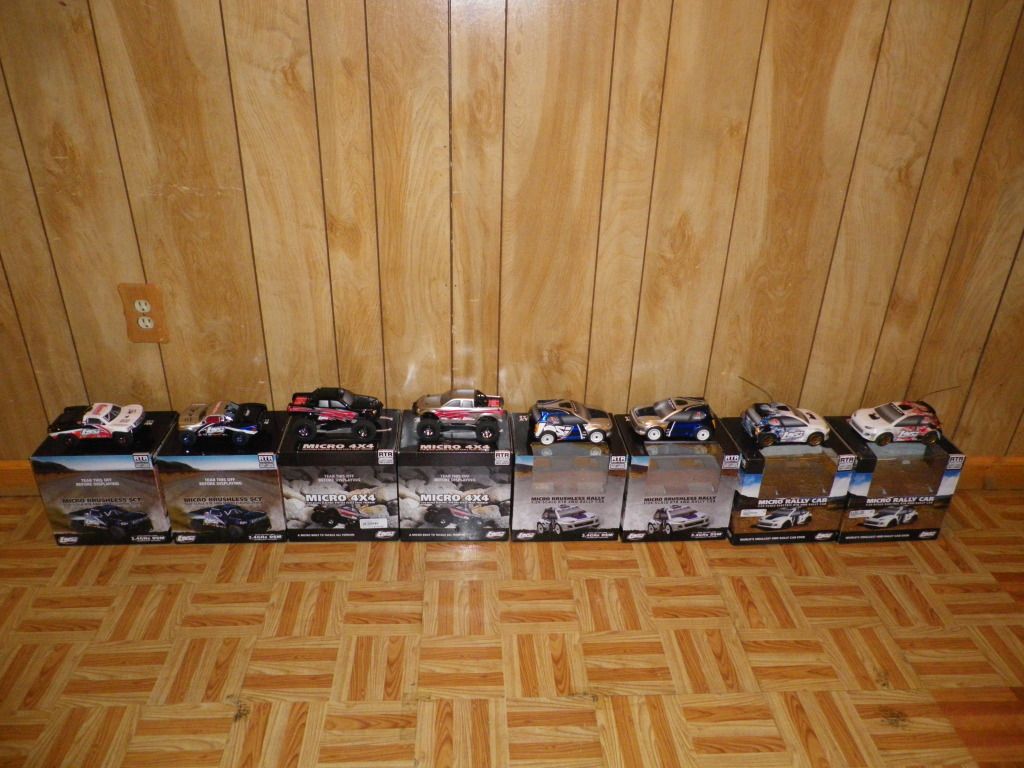 [/URL]
Got a few more boats...
Venom Segad Gas 58"
Kyosho Seawind
Aquacraft Vela (2nd one)
Billings Boats Coast Guard MLB 44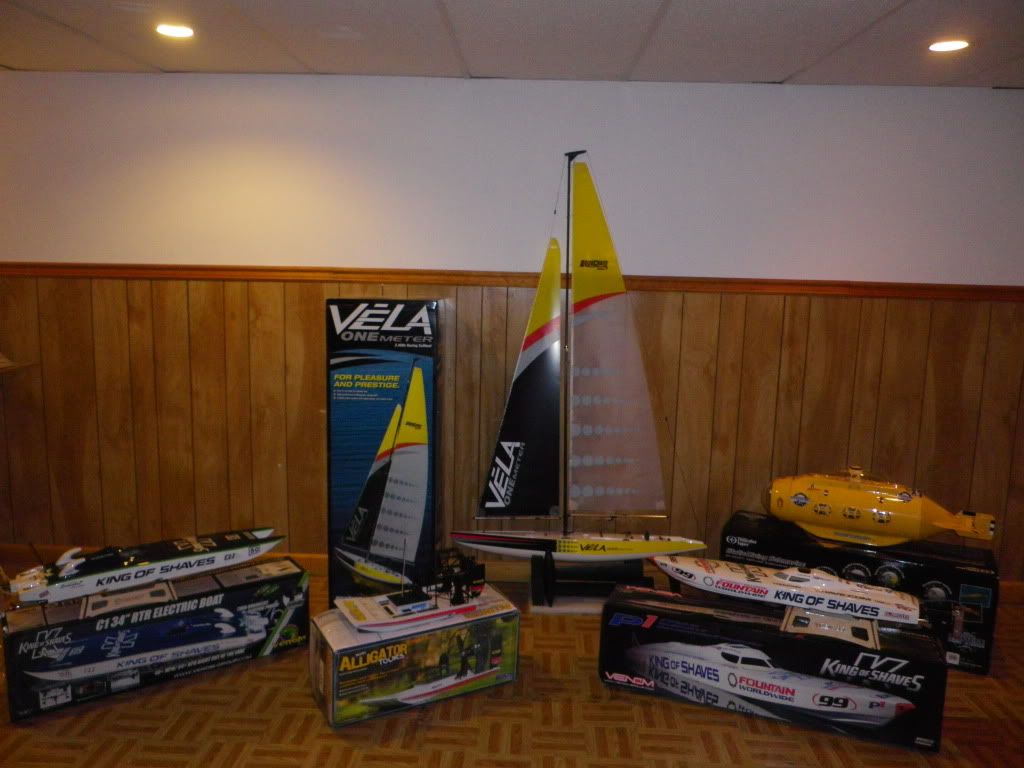 [/URL]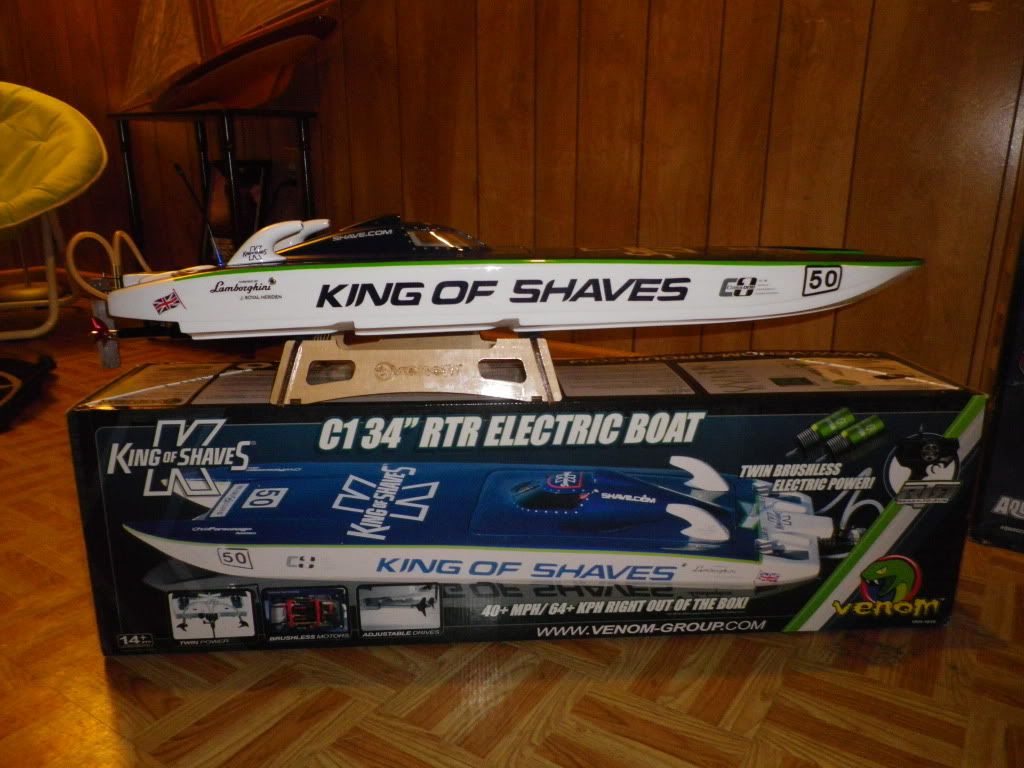 [/URL]
...Continue Reading
Got a couple of water craft for this Summer!

Boats:
Venom King Of Shaves P1, Out-runner brushless motor

Venom King Of Shaves C1 Out-runner brushless motors modified with Venom Red Anodized CNC Propellers

Aquacraft Mini Alligator Tours Air boat (converted to Brushless, oh my, it hauls)

Aquacraft Vela 1 meter sailboat (ended up buying two of these Great boats)

Thunder Tiger Neptune SB-1 Static Diving Submarine

Kyosho Seawind - Stolen at mendon park 100 acre pond. - replaced with two Pro Boat's Westward's Great boats.. both were....

Not show

Pro Boat WestWard

Kyosho Fortune 612 Sailboat
Looks like the winter is mostly over and Spring in around the corner.

Looking forward to another year of RC fun...

Got the HPI Baja 5T last year to go along with my HPI Baja 5B SS, I have some mods done over the winter, looking forward to playing this summer with them.

I will be doing more FPV'ing . got a couple new toys and ideas
Update - I have sold these off, i just did not care for them, short run time and a PIA to start even with starting Wand, these cars were Exceed Rc / NitroRCX cars, just not worth it.

I bought 2 HPI RS4's and couldn't be any happier, the difference is night and day, starts with 3 pulls all the time, both are great cars.

------ First post ----- before trying them

Well Dec was my B-day and Xmas all together, I was lucky enough to get a couple of RC 1/16 Scale Nitro Buggies (x1) and Trucks (x2)

I did spend a couple days outside doing the Nitro engine break ins, but the winter here is too harsh for anything else.

Looking forward to spring time when I get to work on my outdoor track.
UPDATE - got a new Vtx &Vrx and that has solved the problem, my first unit was DOA.

I have been working on my FPV project and now that winter is here, I'll have the extra time to play and improve my setups.

Goggles - Headplay video glasses capable of HD resolutions

TX - TR1012 1200Mhz Locked to 1280Mhz

RX - R1200-STD High Sensitivity 1200Mhz Receiver

Camera - WDR600 Very High Res OSD Color Camera 550 Lines SONY Super HAD II

Other setup

TX - 2.4Ghz Transmitter

RX - 2.4Ghz 4 channel Receiver

Camera - CMOS with Audio (I have purchased a wide angle lens to try)
As we get closer to winter, I start to get ready for projects and stuff I put off during the year.

I started to build my Micro RC collection to play with around the house and yard over the summer.

Current Micro Line Up:

Planes:
Sukhoi Su-26 Micro - Parkzone BNF
Ultra Micro J3 Cub - Parkzone BNF
P51D Mustang Micro - Parkzone BNF
Vapor - Parkzone BNF
Albatros - Flyzone

Helicopters:
Blade mSR - E-Flite
Novus / Walkera Novus CP / 4G3 Double Brushless
Novus / Walkera Novus Sea Cobra US Marine colors / 4Q3
Micro Quad - Alien Air

Cars
DuraTrax Vendetta St - Red 16th scale
DuraTrax Vendetta St - Blue 16th scale
DuraTrax Cliff Climber - Green 14th scale
Team Losi Micro Truck - Red 36nd scale

Built an RC Dirt Track in the yard, for cars from 14th to 36th scale.
Just got my PZ Vapor today...
Playing with all the new micro stuff, planes and helicopters...

Blade mSR
Parkzone Micro Piper Cub J-3
Parkzone Micro Sukhoi stunt plane
Parkzone Micro P-51

Digging out the old stuff and getting it ready for the Spring / Summer
and really looking forward to Spring/Summer this year.

Now where is that.......
Messing around with Gyro rates on the Alien Air saucer.