Well the Dauntless grabbed another First place win at the AMA Expo, in Ontario Ca. Jan 7-8 2012
Well the build is progressing faster than I anticipated. I'm hoping for most of the larger building to be completed by March 2012. That leaves me more than a year to detail her inside and out and unveil her at the 2013 ISR PSS slope fest.
You can track the build progress here, ...
http://www.rcgroups.com/forums/showthread.php?t=1363082
Thanks for looking
Bill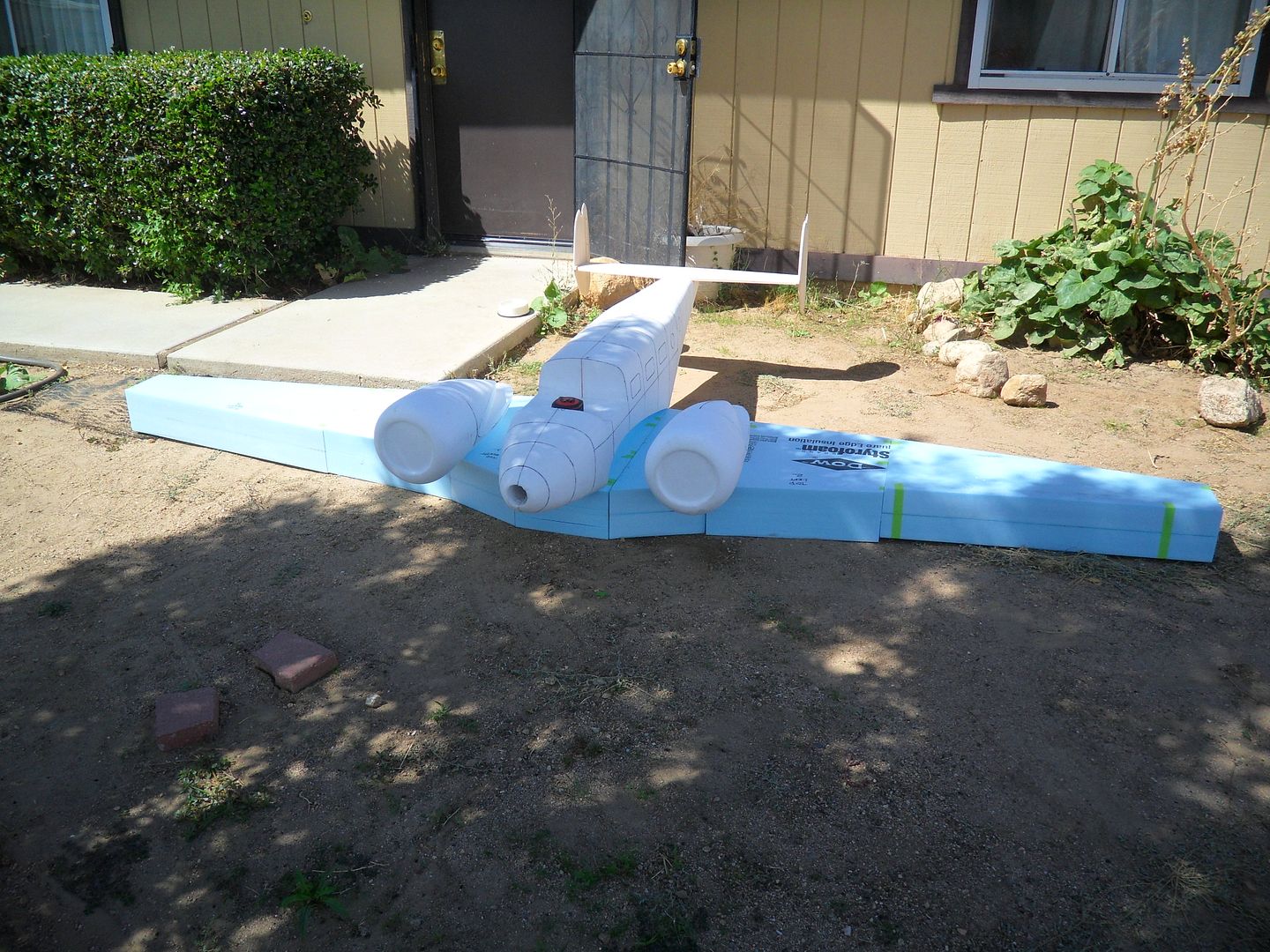 Well I was in need of something new and fast, yet easy on the wallet. SOoooo, ... I bought a proven winner from Soaring USA, ... a Destiny!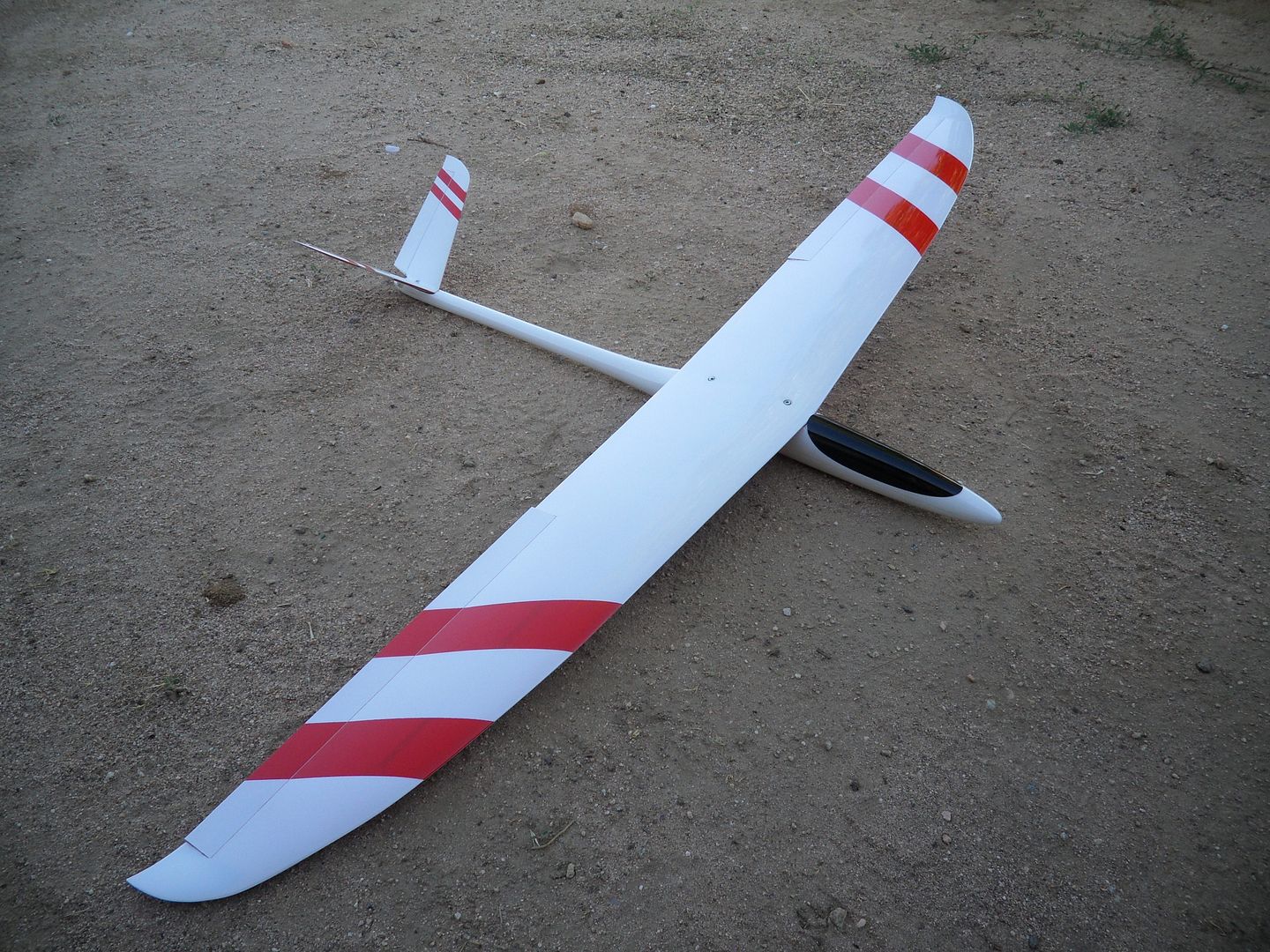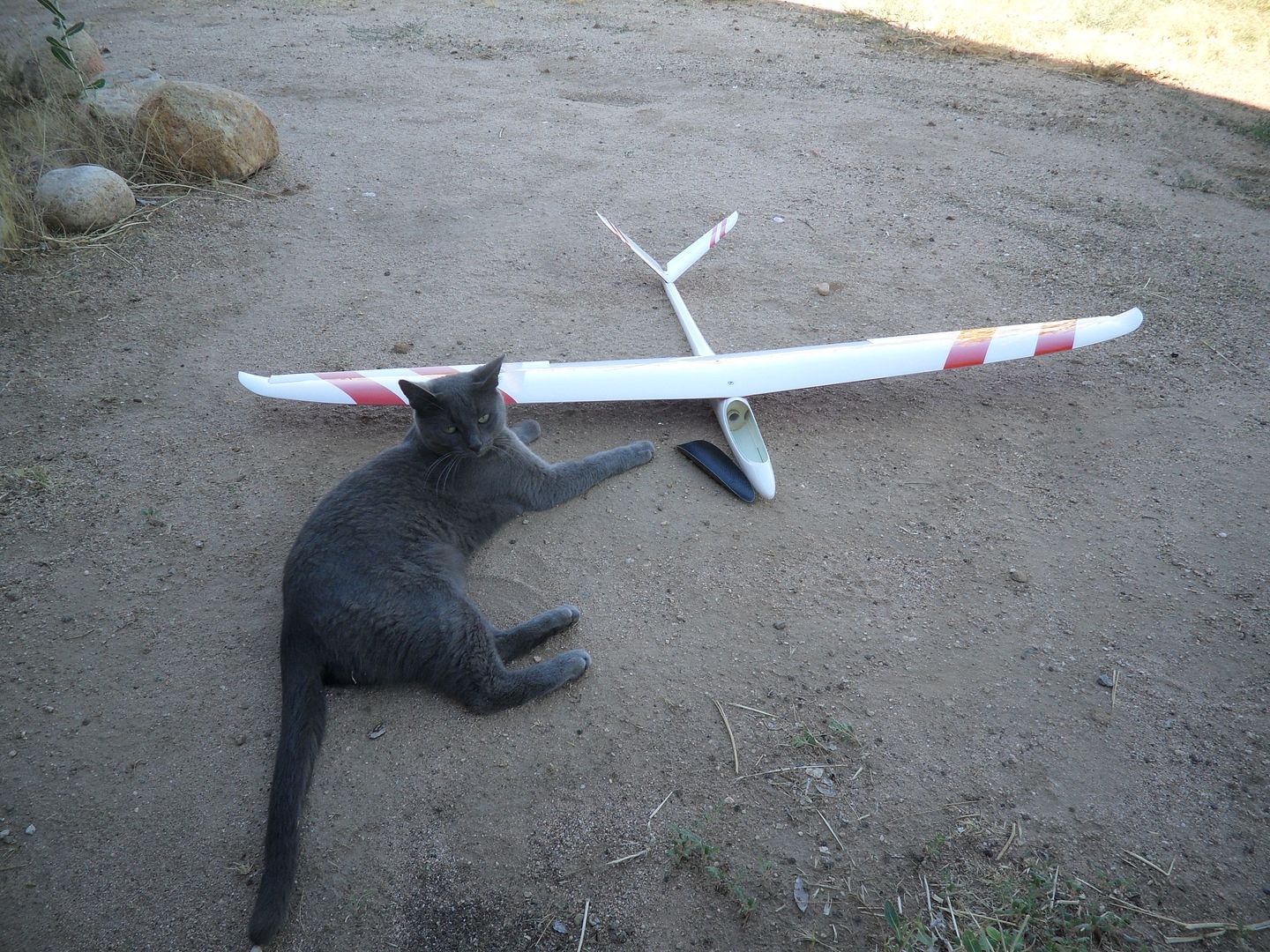 Well Guy's, ...
The Dauntless was finished and she had the opportunity to compete at the 2011 ISR PSS Slope Fest this past May 28th & 29th. She did not fly due to radio failure. One of the antenna wires on the 2.4 receiver was pinched between the wing and the fuselage and broke off when trying to free it. OUCH!
She did win a couple of awards.
1st in Prop Aircraft
Best of Show
Craftsmanship Award.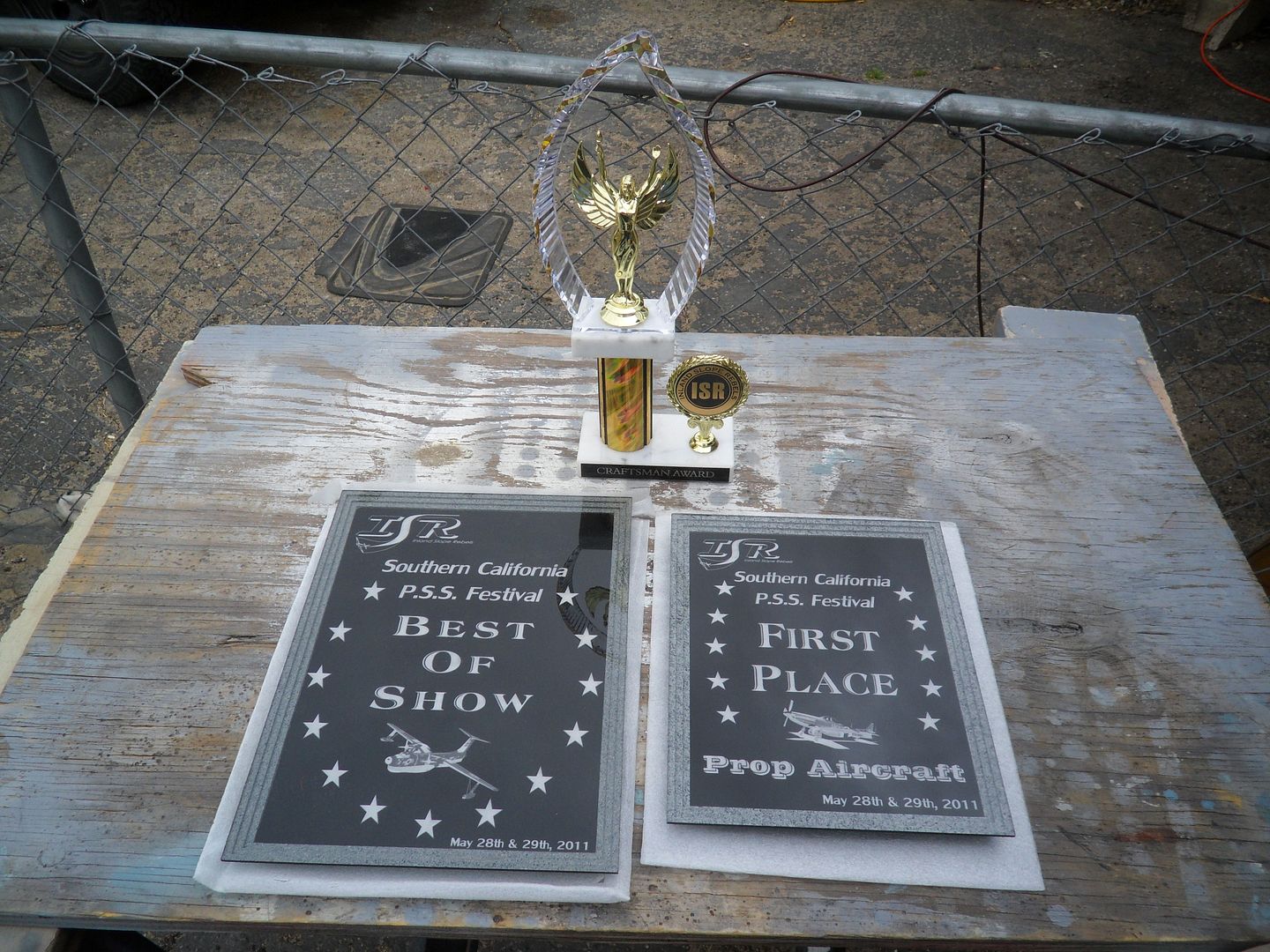 ...Continue Reading
Well I'm back at it again with another Ziroli giant. This time it's the Beech D-18. Special attention is going into this thread to be weight conscious. Decked out with all the bells and whistles, without the weight. Should be an interesting and fun build.
I hope you have as much fun following it as I do building her.
http://www.rcgroups.com/forums/showthread.php?t=1363082
In case you have not already seen my build thread for the last 60 day's of my PSS Ziroli SBD3 Dauntless here is the link;
PSS Ziroli SBD3 Dauntless Build Thread
Check it out and let me hear from you.
Bill
The Dauntless was put on hold for a little bit last year, ... but she's back on the table and on track for the Cajon Festival this year in may. Stop on by and have a look at the new progress, ... Tell me what you think, ... Good or Bad!
Bill
Well I have done a brief post on this some time ago Mar 05 and was asked for better and more pictures and just think, I am now getting around to it!
Back in the day when we had nothing but NiCad's and NiMH's were just emerging I had purchased a Hitec CG-335 Pro and used it everyday down on the avenue "C" in Redondo Beach, Ca. Many, many years ago. It was working faithfully until a few years back when a nut came loose and I shorted out a trace. I was devastated as this had become almost a family member to me. I had a friend whom is an electrical engineer track it down and fix the trace and a diode that had fried during the mishap. Well she was running perfect until I tried to make the charger. I cooked something I guess when I was hooking it all up. Here is a clip from my original post;
Quote:
Hello All,

I just thought I would show you all what I do when the wind is blowing too hard to fly and I have too much time on my hands.


I got tired of my torn up cardboard box of thing I take flying with me and decided to do something about it. It has a computer plug in the side so I can jack into the wall, or I can use jump cables and plug into a 12V source and have the power I need. It is again connected with computer plugs inside so the complete assembly can be removed from the case. It also has 8 battery storage compartments and 6 power cord compartments and a compartment for my multi meter under the storage lid.

I would like to say that during
...Continue Reading
Discussion / Posted by
MicroRotors
/ Jan 12, 2007 @ 04:47 PM / 7,021 Views /
17 Comments
(

1 2 )
/
Reply
Hello To All and Happy 07;

Well I moved From Oxnard, Ca. to Alta Loma / Rancho Cucamonga, Ca. at the end of 2006 and in doing so I had to down size my fleet of aircraft. I need something to rack my planes to keep them from getting hanger rash let alone keeping them off my furniture, floor and off of everything I own. I decided to make a rack system to see what can be done about my storage problem. After looking around the different forums, I came up with some ideas and decided to make one myself. I like it and it was cheap and simple to make, and it looks good to, so I will make 2 more.

If you want to make one the total cost was ... $15.89 and 1.5 hours of actual labor.

Here is the breakdown of materials;

2 - 1x2x6 Poplar .............................. $5.94
5 - 5/8x4 Wood Dowels ................... $9.95
6 – 1.5" Drywall Screws (already had)
Minwax Cherry Stain (already had)

I first drilled the holes were I wanted them with a 5/8" forstner bit at a 7* angle with my Mini Mill/Drill. I then sanded them smooth with some 220 grit sand paper to get my pencil marks off and to soften the outer edges. This seems like a lot of work but it only took about 2 minutes for each 1x2x6 so four minutes was a breeze because the poplar wood sands like butter.
Um,,, it's still under construction. Sorry, look back here in a week or so.