Archive for April, 2012
Recently built a new 3DHS 48 Edge, and didn't think too highly of the wire gear. It would bend on even the softest of landings, so when I ordered the new airframe, I also ordered gear from their 47" Extra SHP, along with axles from the 46 Aspera/51 Slick.
When I started to assemble the gear, I used the included ply wedge, but didn't glue it in. Instead, I pushed it into the slot to where it sat flush with the bottom of the fuselage, and ran 3 screws through the formers to hold it all in.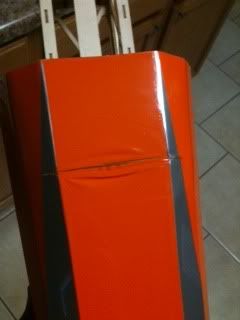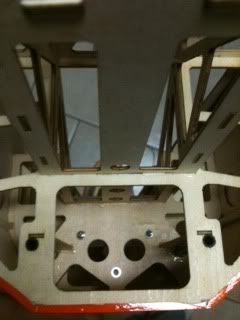 I didn't glue it because I wanted to retain the option to use the wire gear if needed.
The SHP gear has two holes predrilled, and I used 1.5" wood screws up through the gear and into the former to secure it. If you use the predrilled holes and similar length screws, make sure you angle the screws toward the center of the fuselage slightly, so the screws do not hit the carbon stringers running along the gear former.
The axles have a 5/32" shaft, so you will need to bore the factory formed axle hole out a bit. I used a drill bit, and drilled it by hand to avoid snagging and destroying the pants.
...Continue Reading