I like snakes, do you?
I found a snake on the runway next to my planes when I was about to takeoff, almost ran it over.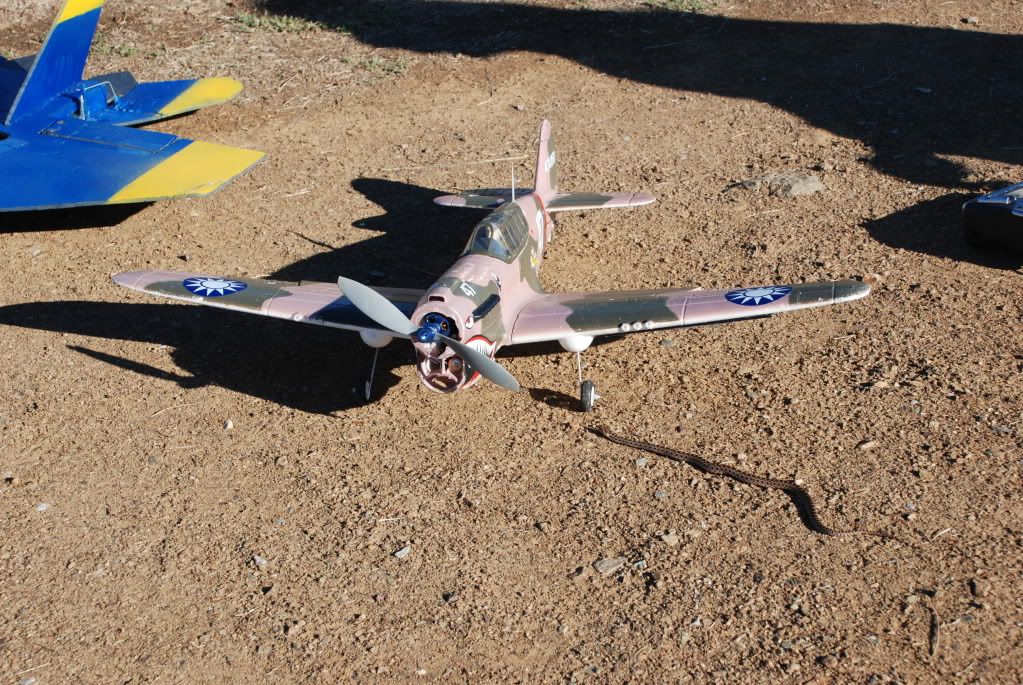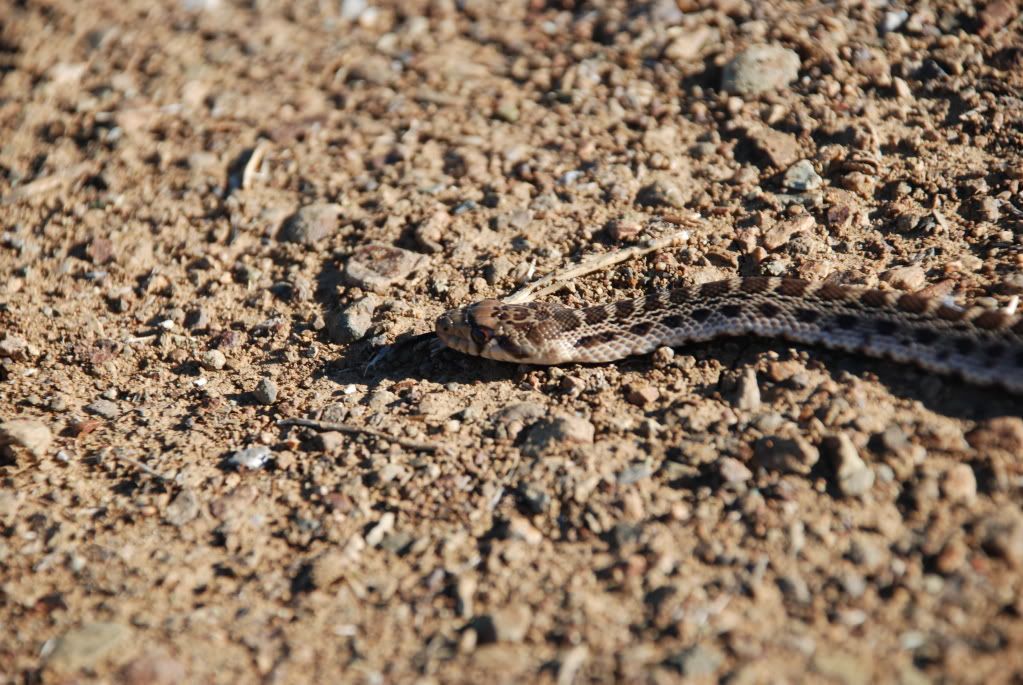 ...Continue Reading
Overview:
. I got the RCPowers f-18v2 to fly last week and it flies great. High Alpha's a bit rocky but hopefully it'll work better with a Kfm-4 airfoil.
. Clocked on a radar gun, I got it to go almost 50mph. That was going up wind though, hopefully next time I fly it, it'll get a faster reading down wind.
. The main difficulty's I had on the maiden it was to little elevator. Even on the top hole, the elevator barley had enough throws to stay up. It was an easy fix though. I added Popsicle sticks the servo horns to make the horn longer. It was enough throws, but I always like things a bit more throwy than "enough to fly", so i added thrust vectoring. Now with spoilerions and up elevator together, I can loop on a dime.
. I also put skids on the bottom because I fly at a place with dry drit ground that can easily chew up depron, even on a good landing. The skids are pretty much Popsicle sticks sticking out the bottom, nothing fancy.
Setup:
Motor-Super Megajet v2 Brushless outrunner
ESC-Exceed RC Brushless 40A ESC
Servos 4x-HS-55
Battery-Sky Lipo 11.1v 1800mah 40c Li-po
Receiver-Ar8000 and Telemetry module with Temp and Voltage sensor.
Hardware:
Prop-Apc 6x4
Foam-Depron
Hinges-Packing Tape
Motor Mount-Laser Cut Plywood
Reinforcement-Carbon Fiber Tubes
F-18: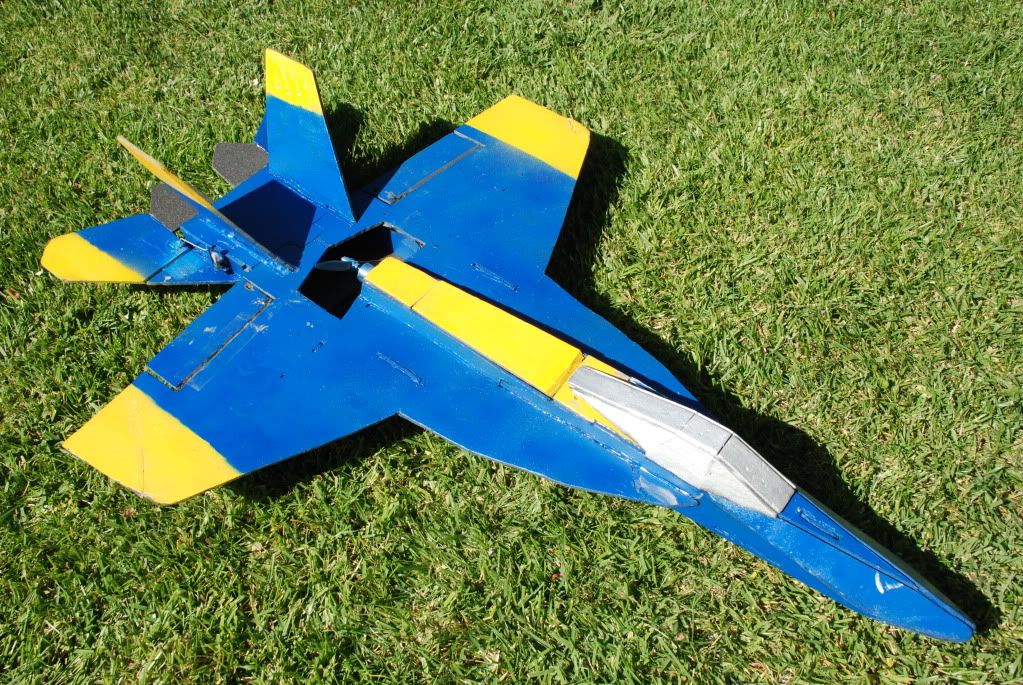 I like big throws and vectored thrust: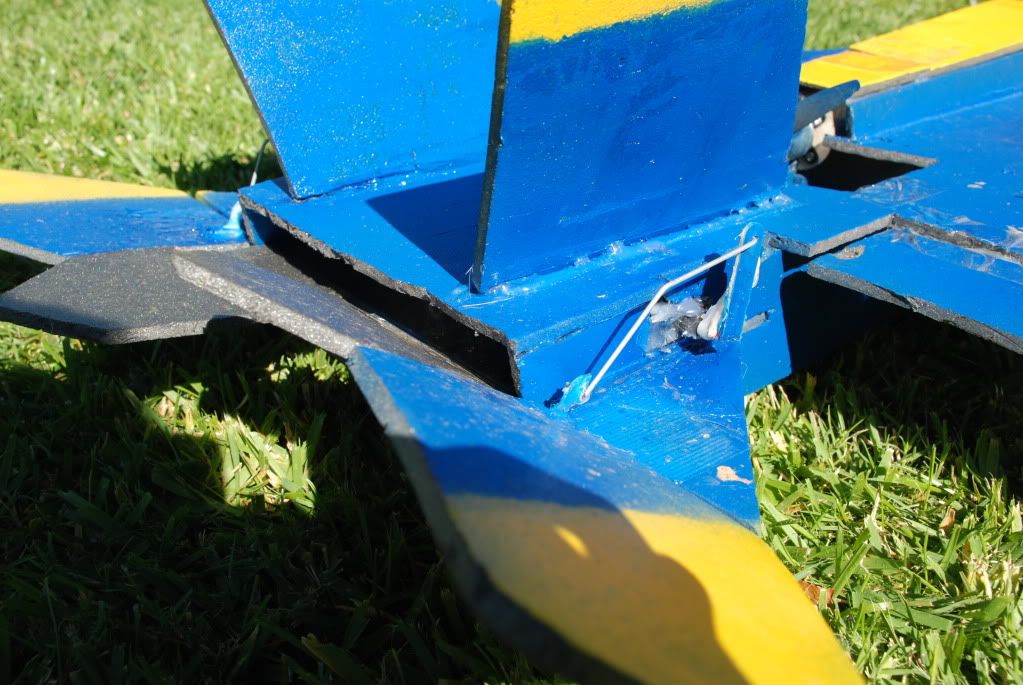 Gutz:
...Continue Reading