Thought i would slow down some video so that it can be absorbed a little better.
the first video was quick flying and you miss a lot of detail. cheeers
Blazing trails through the woods at 30MPH.
No smooth AP on this one, high risk flying raw uncut speed trials
Nothing but fun with these things..
Using the paris gimbal board to stabilize my 3 axis gimbal,
work like a charm. gave it a hard pan and pirouette test.
Discussion / Posted by
Tretch5000
/ Oct 18, 2011 @ 07:44 PM / 11,203 Views /
16 Comments
(

1 2 )
/
Reply
A few months ago i wanted to design a quadcopter that i could fly without seeing props in the camera.
My tricopter always flew great and i never had props in my shots.
so i designed a quadcopter that had arms 120 degrees apart just like my tricopter did. i was not to sure if this was going to work out well.
but to my suprise it was amazinging stable. so i though i would share.
here is a picture of it ready for FPV video to come soon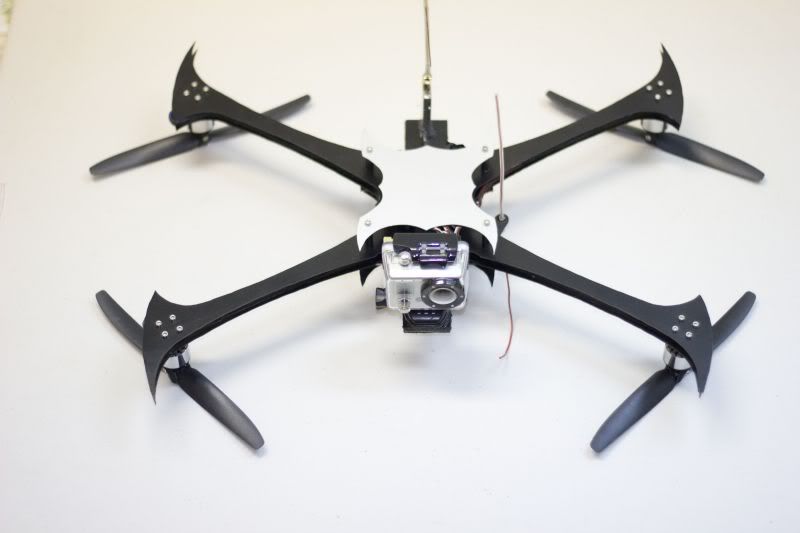 Here is the final production model in action
Multiwiicopter Scarab Y6 FPV machine
Quadcopter skateboarding great fun on a crap day..
Here is my newest quad design. it's insane and can take anything you can throw at it.
On-board is the Paris v4 naked with Bma180 wmp, baro and mag.
love this flight controller, it takes everything i can throw at it, and keep on
tickin
http://vimeo.com/28246917
should be avaliable within a week or two.
The weather has been bad for over a week to do any real flying so i had to bust out the quad and put it to work..
Up Close and inverted
all kinds of flips rolls snaps and insanity