Well, I finally got out to maiden the old Cox Gooney Bird that I converted to electric.
Maybe a bit underpowered, but these things weren't exactly screamers with the .049.
Video was taken by my son with a cell phone, so not super quality.
Without further adieu, I give you the "WATT BIRD"! ....... get it?
Troutbum
An older gentleman that I know gave me this old Cox Gooney Bird. It was in fairly good shape. The .049 was frozen, but freed up after a good soaking in WD-40.
I didn't really want to mess with the whole fuel thing, so I thought an electric conversion was in order.
After removing all the old decals and patching up a few dings in the foam, better landing gear, new hinges in the elevator and rudder. new servos,, motor and esc, it looks ready to go.
I'm not happy with the red paint, but I know what I did wrong.
I used "Goof Off' to remove the old, faded decals and thought I had cleaned it well, but apparently, I didn't get it all off. The red paint kind of beaded up in places.
I hope to try her out soon, but my DX6i is at Horizon for some repair work.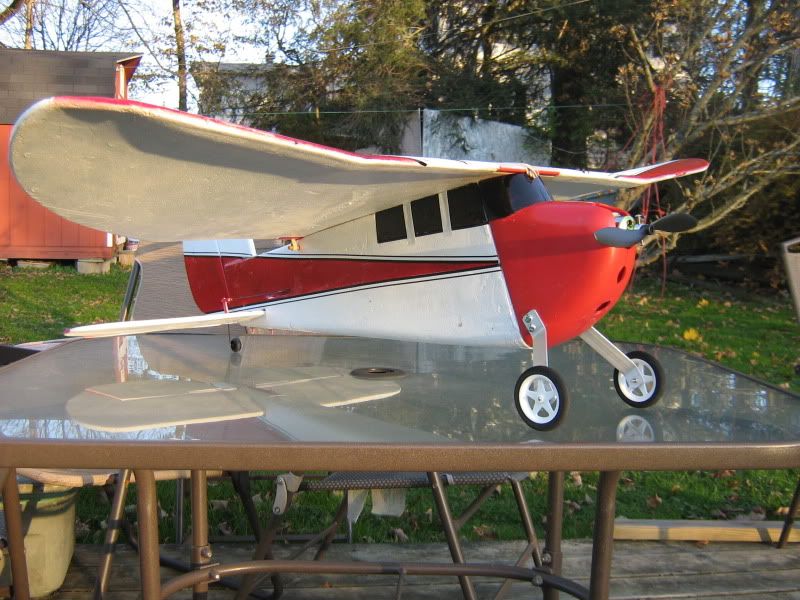 Well, this hobby just keeps getting more and more addictive!
Micro boxes stacked all over the place, parts and pieces here and there...
Should clean this place up a bit...naaa, I'm going flying!